Will You Jet off or Drive off this Summer?
Christmas doesn't seem that long ago, but time seems to fly by and before we know it we'll be slap bang in the middle of summer. For all the parents, that means the school holidays and the children at home for the next six to seven weeks to amuse and entertain you.
Of course summer also means it's time for a holiday so you can relax and the children can burn away some energy running around somewhere other than the living room. So prepare yourself as you head off to the travel agents to book the holiday, whip round the shops for your essentials, pop online to buy some family travel insurance and check everything off your holiday to do list.
UK vs. Abroad
When it comes to planning and booking the family holiday most people seek out sunnier plains, but maybe you don't want the fuss of travelling in and out of the country this summer, maybe you'd rather stay in the UK. It's something that gets discussed quite a bit, holiday abroad or holiday in the UK? They both have their pros and cons and which side of the fence you sit on will usually depend on which you find that little bit more appealing.
The UK
So you know what the weather is like in the UK most times; but when it's sunny the UK is just as nice as anywhere overseas. It's also not that far to go, if you go somewhere like Butlins or one of the numerous other caravan sites or seaside towns around Britain then it is quite literally a car journey away. Before you know it you'll be there and unpacked and ready to enjoy a relaxing break, as the children entertain themselves with the numerous activities around, or they can even play on the beach, which is just as nice in the UK during the hot summer days.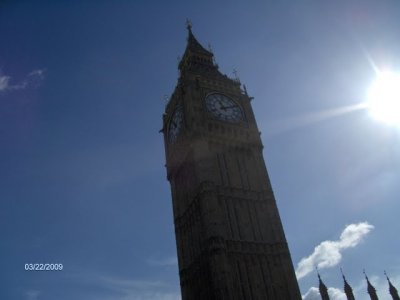 Abroad
The one thing about a two week trip abroad is the weather; the climate is beautiful in places such as Spain. Of course there's packing, which is the biggest bug bare of any trip abroad, but once you're there and unpacked, you can enjoy the boiling sunshine, the blue seas and sandy beaches and indulge in some local cuisine whilst the children amuse themselves around the pool, on the beach or at any number of children's clubs. The worst part is leaving.
But the most important thing is it's a break away from home and the reality of day to day life, where you can unwind and the children can play for hours. So whether you go abroad or stay on home ground, the principle is pretty much the same, so enjoy your summer holiday wherever you are.