Post-Christmas holidays in the Canaries
Most of us won't be thinking much past the 25th of December right now, but once the festivities of the old year are done with and the new one begins, January can be a very long month. It's easy to feel like you've got nothing to look forward to until the crocuses pop their colourful heads up in two or three months time.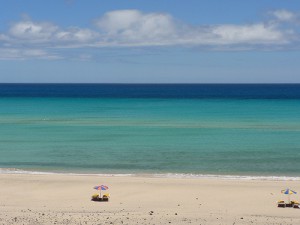 What many people don't know is that there are plenty of cheap holidays available in during this month, as travel agents bring out their new batch of late deals. So if you're anticipating another gloomy January, consider spending at least some of it somewhere where there's sun and shine by the bucketload: the Canary Islands.
For mind and body, there are few more restorative ideas than a cheap holiday to somewhere gorgeous. While many destinations in January are cheap because the weather is less than perfect, the Canaries are one of the few European destinations where the temperatures are still up early in the year, making them an ideal winter destination for everyone from windsurfers to mountain climbers.
The seven principal islands of the Canaries are primarily Spanish speaking and lie just off the western coast of Africa. The islands are home to delicious food, stunning beaches, mild temperatures and world-class hotels. The hardest decision you'll be faced with when planning a Canary holiday is which island (or islands) to visit first.
Tenerife, Gran Canaria and Lanzarote are some of the most popular destinations and well set up for tourism. There are a wide variety of hotels, quieter areas ripe for exploration, party towns and some of the most breathtaking beaches you will ever see. These islands are great for families as they're well equipped and feature everything from golf courses to water parks.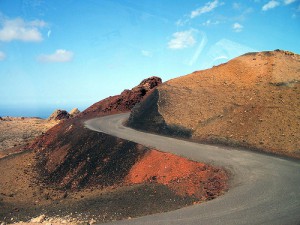 For a quieter experience in the Canaries the island of La Palma is a great choice. With less development and more room to explore, La Palma is the perfect getaway for the more independent and adventurous travelers. If you love to wander along deserted beaches and beachcomb for treasures, this is the perfect island for you. La Palma is also a wonderful option for romance and in January, especially when crowds aren't at full capacity, it can feel like you've got an entire island to yourself which is well worth the cost of a holiday.
Alternatively, there's also Fuertaventura, an island accessible by ferry from Lanzarote and the oldest in the archipelago. Fuerteventura benefits from the unusual volcanic landscape of Lanzarote but with fewer tourists and idyllic villages like Betancuria and Antigua to while away the days that you're not down on the Sahara-sand beaches.
January can be a gloomy time for many but this shouldn't be the case. The beginning of a new year should be met with enthusiasm, energy and excitement. While the post-holiday blues can get the best of anyone, a well-timed winter getaway can provide some perspective and some much needed relaxation. So get 2014 started on the right foot and plan your Canary Isle venture today…
Lisa Helant is a journalist and fiction writer who spends most of her time deciding where to put the next pin in the map. So far, she has travelled extensively in Western Europe and parts of Southern Asia.
Images by Alistair Young and Mike Lawrence, used under Creative Comms license