Virgin America Launches an In-Flight Safety Video; It's All About Music
Who said safety rules should be boring and ignored by people? Well, Virgin America seems to know how to capture people's attention and make in-flight safety a fun and interesting thing.
The company just launched a video where these rules are presented in a nice way, on and with music.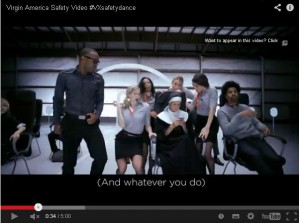 How do you find this video?