Saint Francis of Assisi Church in Vienna
Built between 1898 and 1910, this church, located in Vienna's second district, the Leopoldstadt, Saint Francis of Assisi Church is a really interesting and big church that will most likely draw your attention with its red roof.
As we got out of the metro at the Danube station to go on the festival that was taken place on the island of the Danube, we couldn't help but noticing this building. Even if it was cloudy – as you can easily notice from the photo – we were impressed by the church. I think that this church should be included in all the Vienna tours available, if it is not already. I promised myself that next time I'll be in Vienna I'll visit it and see its interior too.
Click on the photo for a larger view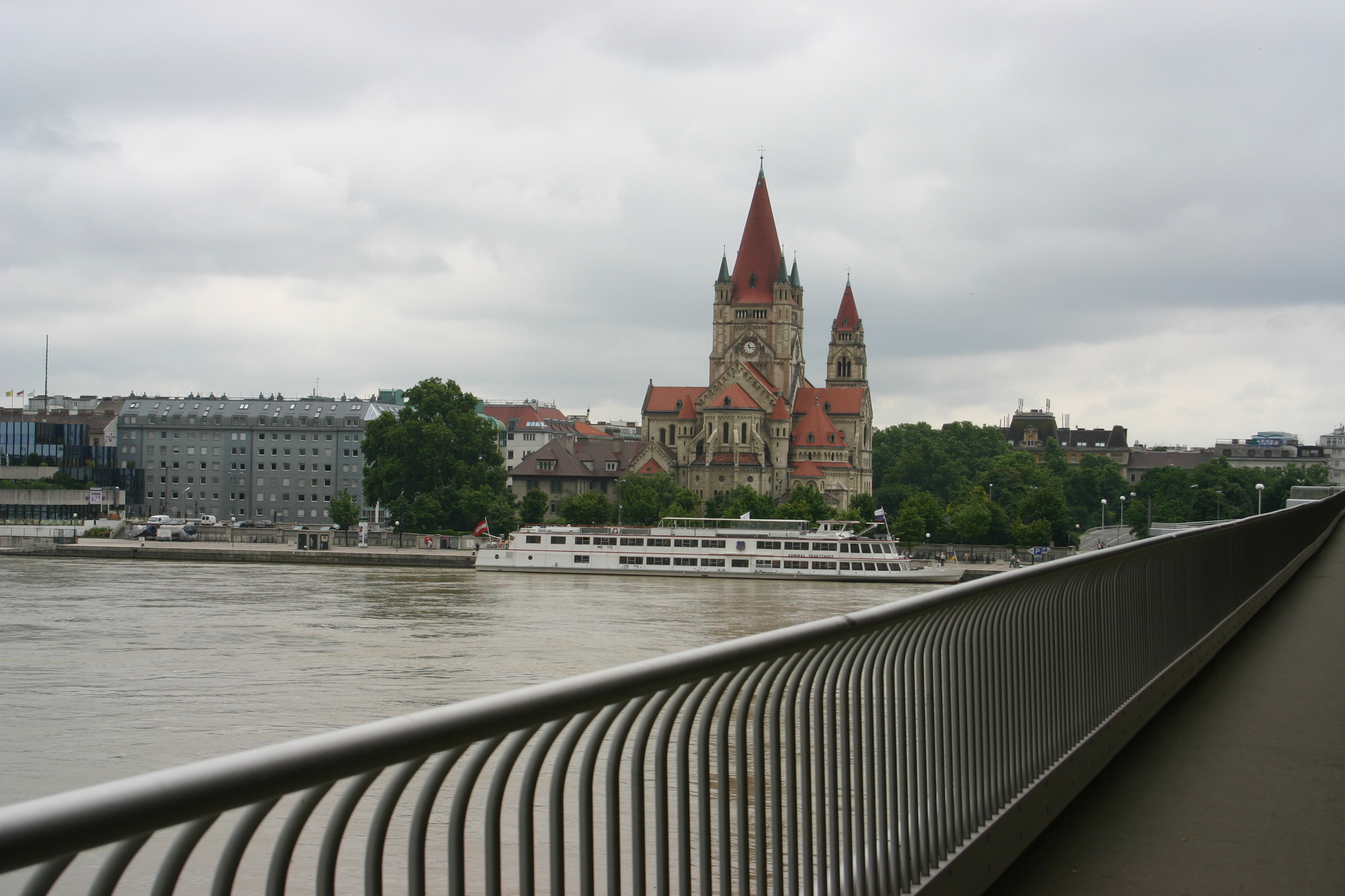 St. Francis of Assisi Church was consecrated in 1913 as a Roman Catholic parish on Mexikoplatz ("Mexico Square") and its construction marked the 50-year anniversary of the reign of Emperor Franz Joseph I.
I admit I am sad that we didn't manage to visit this church so I cannot tell you anything about its interior. I hope I'll see it on my next trip to Vienna, bunt until then I hold dear this big red-roofed church.
Save
Find hotels in Vienna