Video(s) of the week: Lisbon, Portugal
Lisbon is the capital city and largest city of Portugal. According to visitlisboa.com, legend has it that Lisboa was founded by Ulysses. The name comes from "Olissipo", which has its origins in the Phoenician words "Allis Ubbo", meaning "enchanting port".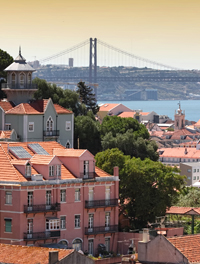 photo source
Most likely it was founded by the Phoenicians and styled by the Moores which shows in the strong Arabic influences. It was, after all, ruled by the Moors for 450 years. In the 12th century  the Christians re conquered the city but it was not until the mid 13th century that Lisboa became the country's capital.
Here are some videos I found online and I really liked about Lisbon, Portugal.
Visit Portugal
Travel Guide – Lisbon, Portugal
Lisbon by night
Lisbon Portugal in photos