A bookshop and an unforgettable memory and smell from Brasov, Romania
They say smell is one of the most powerful memory triggers and. Sometimes I am surprised in my travels by wonderful discoveries. A single moment can turn into an unforgettable memory and that was the case with "Libraria Ralu" (Ralu's Bookshop) in Brasov.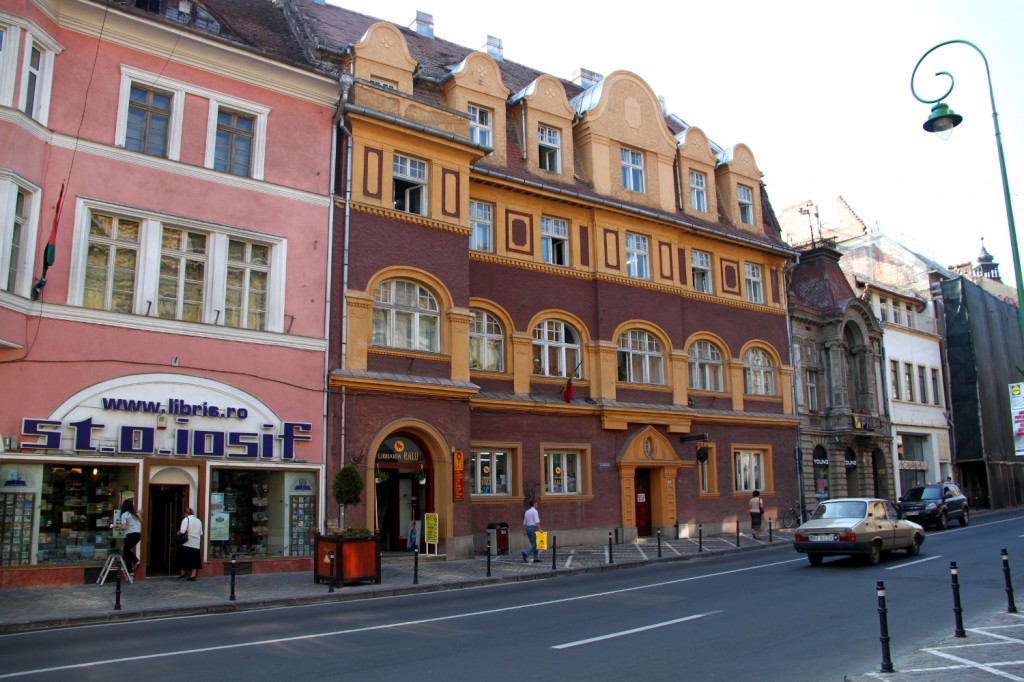 I was getting back from the cable car and the old town's centre and heading toward the park. I was a bit hungry so the scents coming form all the shops or restaurants were very powerful. You know, we all pay attention more to what we are interested in. So, as I was thinking what I should eat on my way to the park (not too much as I was expecting my husband to finish his job in Brasov and to go to a dinner together), I was passing by many shops.
As I was looking at the old buildings on the other side of the road, I didn't realize I was passing by a house I liked and photographed on my way toward the cable car. So I was walking and I was literally hit in the face by a smell, a scent I love: that of new books! And what a lovely and dear scent this is!
Yes, I was in front of a bookshop and the scent was simply irresistible. I love to read, I buy books and I read each day – and I am also happy to see my son loves books as well. The scent of a new book, the smell of a printed story always had a special place in my heart.
As I stopped for a moment in front of that bookshop, I filled my lungs with that smell. I didn't feel it so powerful in a long while, if I ever did in fact.
If you are wondering if I entered the bookshop to buy books, the answer is simple: I was travelling only with my camera bag, already full – I had an umbrella, a bottle of water and a book in it already. So no, I didn't go in – and I regret that now! But I promised myself to go in that bookshop next time I'm in Brasov and buy at least a book!
How about you: do you have such a place that impressed you through its smell?
Click on the photos for a larger view!