Matt's Top 5 Free Attractions in London
Changing of the Guard
London may be a rather expensive city, but it doesn't have to cost a fortune to have a good time. For instance, many of the city's world-class museums and art galleries are subsidised by the government and don't cost a thing. And there are always plenty of concerts and events on which don't require an entrance fee. Here's a round-up of my favourite top five free attractions in the city. By Matt Lindley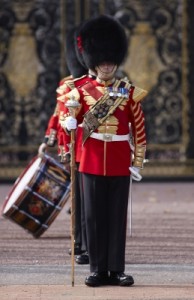 Free Art – Tate Modern
I could easily fill a whole list with free London art galleries (National Portrait Gallery, National Gallery, Whitechapel Gallery, etc). But my favourite would have to be the Tate Modern. This converted power station is packed with iconic modern artworks by the likes of Francis Bacon, Roy Lichtenstein and Mark Rothko organised thematically. It's also worth seeing their temporary exhibitions – such as the current one on Damian Hirst – but you have to pay for these.
Free Awesomeness – The Science Museum
Spread over several floors, the Science Museum is dedicated to teaching kids and adults alike how stuff works. It's a good idea to focus on one or two sections instead of trying to cram it all in; you can always go again since it's free. The best bit is probably Exploring Space with its mind-blowing assortment of rockets, space probes and space suits. Seeing these objects in real life really makes you appreciate what an awesome scientific achievement space travel is.
Free Music – St Martin-in-the-Fields
The lovely church of St Martin-in-the-Fields in Trafalgar Square holds classical concerts in the evening with an admission fee. But if you go on Mondays, Tuesdays and Fridays at 1:00pm, you get in for free. Recitals are given by a range of musicians performing repertoire by Handel, Stravinsky and more. It's probably worth going even if you aren't that into classical music just to catch a glimpse of the magnificent interior.
Free Facts – London Walking Tour
They say there's no such thing as a free lunch, but that's exactly what most of these attractions are (figuratively speaking, of course). This London walking tour is technically free, but given that it operates on a tips-only basis, it might be a bit stingy to give them nothing. You'll be guided around Westminster via Big Ben and the Houses of Parliament, learning about the people that made Britain tick along the way.
Free History – Changing of the Guard
Last on my list is Changing of the Guard at Buckingham Palace. Ironically, a lot of Londoners probably haven't actually seen this historical ceremony of old guards being replaced with the new, but it's actually pretty impressive. Make sure you get there early, as it soon fills up. The ceremony takes place every other day at 11:30am, more details on the official website.
Accommodation
Accommodation in London is unfortunately not free but actually rather expensive (unless you have a friend or someone who can put you up through CouchSurfing). Your best bet for affordable London hotels is probably HotelClub, who also offer a points-based reward scheme.