5 Free Things to Do in Paris
Paris is not a cheap city. France's capital is a city with a lot to offer to any type of traveller, and even if many of its main attractions involve an access fee, there are still some free things to do in Paris that are definitely worth a while! Here are 5 of them recommended for you today.
1. Visit Notre Dame Cathedral and Sacre Coeur Basilica
Notre Dame Cathedral is perhaps most famous Gothic Church, and yes, you can see it for free. To see the tower and the treasury you have to pay an entrance fee however. Another landmark of Paris is the Sacre Coeur Basilica, in the beautiful Montmartre neighbourhood, is also definitely worth a visit.
In fact, walking in Paris will give you the chance to see many impressive churches, so you win both times: you walk around this city's beautiful streets and get to see lovely churches.
2. Visit the Louvre and Musee d'Orsay for free
You could say that these are museums where you have to pay to enter. Yes, that is true, but it seems that the first Sunday of every month brings you free entrance to these must-see museums in Paris.
3. Enjoy a fashion show at the Galeries Lafayette
The department store at the Galeries Lafayette offers weekly fashion show. The entrance is free, but you have to make reservations in advance (by email at welcome@galerieslafayette.com, or tel. 33 [0]1 42 82 36 40) ). You'll be able to enjoy the latest trends in haute couture presented by beautiful models!
4. Visit for free at any time the Musée de la Légion d'honneur
Located just across Musee d'Orsay, The Musée national de la Légion d'Honneur et des Ordres de Chevalerie is free to visit in any day it is open;) You'll see here medals, decorations, and knightly orders, portraits and many more interesting items.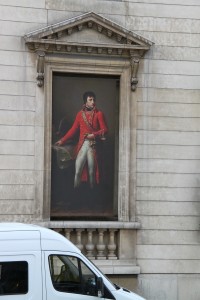 5. Take a walk through The Tuileries Garden and Jardin de Luxembourg
Many people love to take a walk through Jardin de Luxembourg – you might even see a puppet show here in some days 😉 These gardens are in Place Edmond Rostand, 6th arrondissement
The Tuileries Garden is really a place to see. Many statues and lovely flowers await you to see them. This garden is located between the Louvre and Place de la Concorde, but make sure you are there at 5PM the latest, as at 7PM are closed.
As I already mention, Paris is indeed a beautiful city, and, as you can see there are a lot of free attractions alongside those you have to pay for. You can always find a place to stay in Paris, so you only have to decide when you'll visit this mesmerizing city!