Language problems in the Czech Republic
I admit that from the point of view of language spoken in a country, going to Brno, in the Czech Republic, was a really challenging experience for me. I speak English, French, I can get around in German, Spanish and Italian, but I don't know Czech…
It was really, really strange not to understand – not even a little – what people around me were saying. And it was even more challenging when we had to speak to them.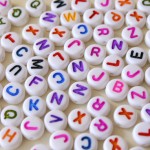 I won't lie, English was rather OK. People at the hotel knew it, at the museums or other tourist sights we visited, and also in the Interspar gallery at the shops and restaurant.
But, for instance, of people at the hotel's reception knew English, when a lady came to offer us another blanket for the bed she was speaking German. (Not much, but we managed to understand each other.)
We did get along in English at the Skoda service where we had to go for our burned light bulb, and we even encountered a nurse at the emergency hospital that explained to us in English what was the procedure for Andrei's problem. However, as I already told you here, when we got back to the emergency hospital, that same day, not having any sign in English and not knowing Czech made us, in the end, leave without actually seeing the doctor. I am inviting you to read the article with tips for the emergency hospital in Brno.
Generally, English worked. People don't know it perfectly, but many people understand it and are able to provide you with the relevant explanation. It is true though that we didn't interact too much with people – we didn't need to ask for directions (like I did in Paris) or to find out a specific thing.
However, this experience was a special one. I felt a little lost, and strange. I am aware that I cannot know all the languages in the world – not even all of the languages of the countries I will visit – but this was my first experience in a country where I didn't understand the language.
It was bizarre – though, as I mentioned, we managed to get around.
However, I am really recommending anyone traveling to the Czech Republic to know English and, if possible, some German (just in case).
Photo source