Having fun karting in Brno
Last Updated on
We didn't get to spend too much time in Brno, but since Kart Arena Brno was just in front of our hotel and open late in the evening (until 11 PM) and given that my husband loves karting, we decided to save this fun activity for the end of the day.
So, we got back to the hotel, parked the car and… went karting :).
Kart Arena Brno, an indoor karting place, is located at Křížkovského 51/516, 602 00 in Brno close to the top of the parking.
It costs 190 KZC for a tour – about $10. Unfortunately, as we found out, you cannot pay using a card – only cash. So, as we didn't had any cash left, we had to go to an ATM – lucky enough there was one just across the street 😉
So we went to get the money and then back to having fun. We waited for the group before us – already on the runway – to finish their time and then Andrei and two local guys started their tour.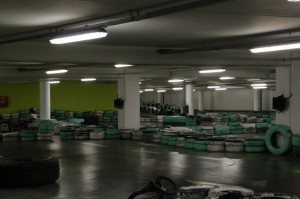 And, boy, did they enjoy it!
I took some photos, I especially like one with one of the wheels in the air 😉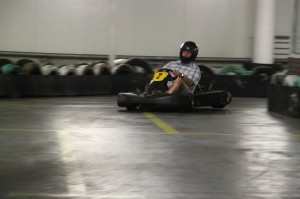 Andrei was happy and like the circuit. He droved on a longer circuit, but also on smaller ones so he was able to make a comparison. And yes, he liked this indoor karting arena 😉
At Kart Arena Brno you can also do some racing on the computer as there are 3 such places – with special seats, steering wheel, pedals, everything.
There is also a terrace – where you can wait for your friends racing or enjoy a drink or eat something.
Oh, and there are two racing car exhibited 😉 Here's one of them: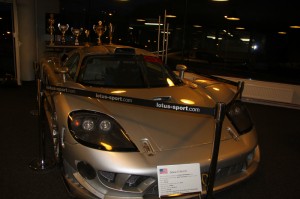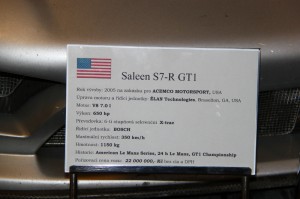 So if you are in Brno and want to race on a karting runway, you could take this arena in consideration 😉