What to keep in mind on your trips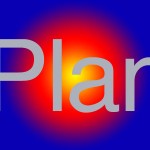 Whenever you go to a new country, it's natural to want to take in as much as you can. There is always the chance that you may never be back, so seeing as many sights as possible and taking all the pictures you can is everyone's first response. The problem with this is that you will not be able to absorb all that you can as you will be running around or rushing to get to the next place on your itinerary.
You are on vacation, not a marathon so slow down and take a breath. Get to know where you are and experiment.
Below are a few tips that can be used wherever you're going.
Do some research and share it
If you know someone who has been there before, talk to them so as they can give you a clear picture of what to expect. You can post whatever questions you have on the internet and you will be sure to get a number of responses. Learn as much as you can. While guide books are a great resource, there are lots of great places that are usually not listed and you may end missing out on a fantastic getaway.
Getting your plane ticket
Airlines abandoned reason years ago. Their ticket prices don't make sense, for example, why would a one way ticket cost more than a return flight and all the extra fees are enough to drive you mad. Don't lose your head; be prepared for delays and baggage fees. Check prices and don't book until you are comfortable with the prices. Know what your baggage allowance is.
Pay by credit card
Paying by credit card gives you better protection than cash. Never give out your card information though.
Know your surroundings
Once you arrive, find out as much as you can about where you're staying. Walk around the area, and if possible take a bike tour. Most tourists check in to their hotel then leave and come back in the evening to sleep. You may find nice little spots that aren't crammed with the usual tourist crowds and learn from the locals the dos and don'ts.
Get lost
Do not fill your day with activities that will tire you out. Set some time to wander around and explore the country you're in. if you had taken the previous step into consideration, you won't have any trouble finding your way back to the hotel or apartment you are staying at. Getting lost usually leads to fantastic experiences.
Leave your comfort zone
Travelling alone is very intimating. Try to stretch your limits and do something you'd never do. Go scuba diving, try to learn the language, explore the local cuisine. Don't go on holiday to do the same things you do at home.
Before you start out though, search the internet for companies that offer cheap annual travel insurance and get yourself covered. You never know what might happen.
Have a safe trip!
Save
Save