Five Berlin attractions you can't miss
Berlin is a city with a rich and tumultuous history, an eclectic culture and a blossoming creative scene – making it a must-see for those looking for a very different kind of city break. With stunning architecture and beautiful scenery, you might find it hard to see the whole city in just one trip – so we've pulled together the definitive landmarks of the city to make sure you get the most out of your Berlin visit. Find yourself a luxury hotel in the city centre, like the excellent Kempinski Hotel Adlon, and start planning your Berlin adventure

Reichstag building
The German Parliament building is a masterpiece in classical architecture. Take a tour and make sure you head up to the dome, where you can look out over the city and see spectacular views in all directions.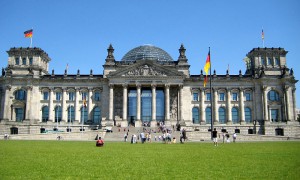 Photo source
Berlin Wall
The Berlin Wall is one of Berlin's most iconic landmarks, and while not much remains of the dividing barrier between the east and west of the city, what's there is truly astonishing. Much of it is now preserved as an open-air art gallery, featuring stunning murals.
Tiergarten
This is Berlin's largest park, ideal for escaping the hustle and bustle of the city. Plenty of families spend their entire weekends here, and once you see the rivers, ponds and statues you'll know why!
Museum Island
This region of Berlin hosts almost all of the city's major museums, including the Pergamon-Museum of ancient art and architecture, the Bode-Museum housing sculptures and Byzantine art, and the Alte Nationalgalerie where you'll find German artwork from throughout the centuries.
Memorial to the Murdered Jews of Europe
No trip to Berlin can be made without recognising one of Germany's biggest tragedies, and the Memorial to the Murdered Jews of Europe is a hauntingly beautiful landmark which recognises the unfathomable loss suffered in the Second World War. Don't miss this opportunity to see the city's memorial to those lost in the Holocaust.