Interesting curiosities discovered at the Versailles Palace
Our visit to the Versailles was an unforgettable one for many reasons, but some of the things we learned here were interesting and worthy to be presented here on the blog. It all has to do with the way the life unfolded at a royal palace for the royal couple.
The first thing we learned was that the king and queen were alone, away from other people's sight, only in bed, when the curtains were drawn. Yes, alone in the bed, not in the bedroom, where sometimes there were different people. And here is the royal bed – not in the original upholstery, as we understood, but in a very similar one. Yes, feathers can be observed;)
Click on the image for a larger view!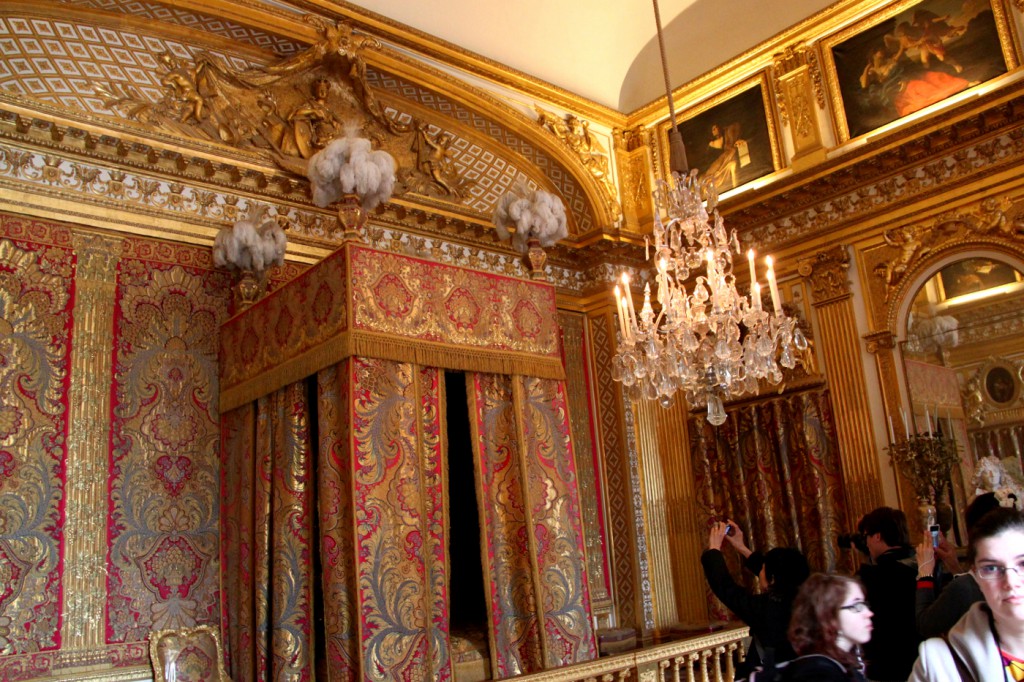 Another interesting habit was the way they were eating. As you can see in the photo below, there are some chairs at the dinner table, and some near the wall. At the table sat the royal couple and children – eating!, while on the other chairs were some representatives of nobility. Watching. Yes, I thought it was rather strange – I do get why, we have to take into account the period, the social and economical problems and so on.
The room and decorations are truly impressive – as it is the whole palace (to be presented later on this blog).