Then and Now: A Brief History of Geneva for Tourists!
If we take some time to trace the history of Geneva, there are a number of historically relevant and culturally significant things to see. Firstly, the city of Geneva dates back to before the second century BC Roman occupation, and although the majority of the city now speaks French, it was originally an independent state, with iconic figures like John Calvin – a French theologian and spiritual leader – popular among the masses.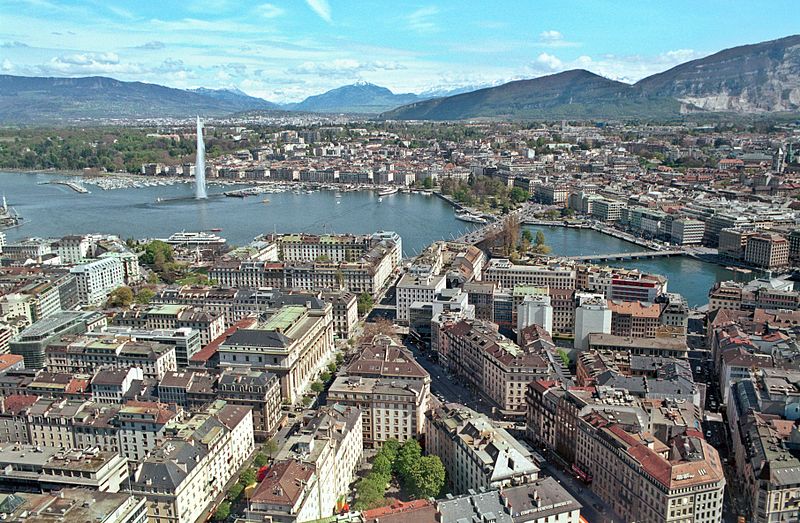 Photo by fr:Utilisateur:Ork.ch on Wikipedia
Julius Ceasar was one of the first rulers to realise the potential of Geneva, and in 58 BC he helped to establish the city as a roman outpost. A Celtic tribe called the Helvetii would continuously try and raid Geneva, so the Romans destroyed the Rhone River Bridge to block the passage of the Helvetii into the city.
Over the coming years, Geneva would fall from Roman rule though invasion, first taken by Burgundy in 443 BC, the Franks in 534 BC and by the German Emperor in 1033. According to historic literature, there was some sort of natural disaster in Geneva around 563, most likely a tsunami caused by a mass landslide falling into the Rhone River. Many settlements were destroyed and even more lives were lost.
Present Day Geneva
Geneva is second only to Zurich in terms of population, however it still remains the most visited part of French-speaking Switzerland. Not only is Geneva a global financial centre (ranked 9th in terms of importance), but it is also home to the largest number of organisations, most notably the European headquarters of the United Nations! Geneva is also known globally for its high quality of life, sitting in 3rd position behind Vienna and Zurich. Nicknamed the 'peace capital' of the world and visited by millions every year, there's no doubt that Geneva is certainly one of Europe's gems.
Indeed, Geneva is one of the world's most expensive cities, but much of that cost relates to buying property or other investments. If you're thinking about visiting Geneva for vacation, then there are plenty of great places to stay as well as top attractions that won't cost you an arm and a leg! See this Cheapflights page for great deals on airfares. If there's one thing you may notice about the city, it's very clean and dominated by a middle class. In fact, Swiss critics comment that Geneva lacks an urban landscape, something which many other of the world's top cities have been built on.
Attractions Not To be Missed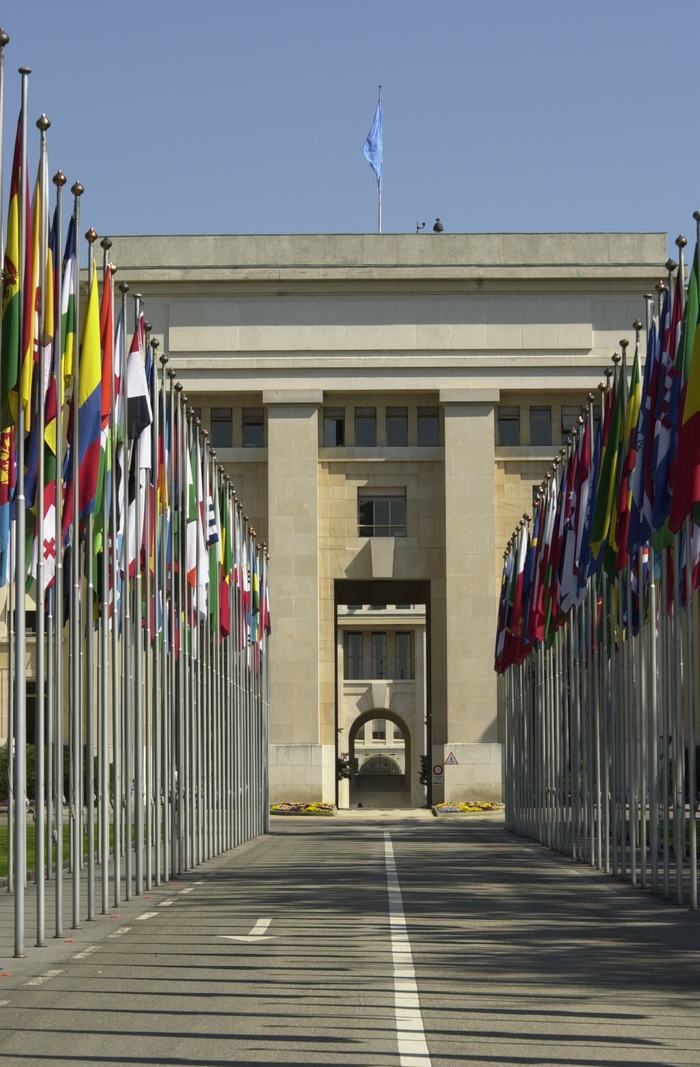 Photo from Wikipedia
Geneva is home to many world class attractions, whether they're natural like the towering Alps or Lake Geneva, or man made like the Jet d'Eau. The Jet d'Eau is a huge fountain that shoots water at over 200 km/h, and standing at 140m tall its one of the first things your eyes will see when flying into the city. The Palais des Nations is another popular and iconic attraction in Geneva, and this has been the home of the United Nations since 1996. Many of the world's leaders have passed through this spectacular building, and tourists comment that the tour is superb – just remember to bring your passport for identification!