Escape Winter Blues by Visiting Egypt
There is no better time to visit Egypt than during winter. In this season the sun is not ruthlessly scorching, giving visitors an opportunity to experience the magnificence of the earth's oldest traveler destination. Indeed, tourism in Egypt reaches its peak during winter. Spring too commands a good share of the visitors who spend their vacation in Egypt.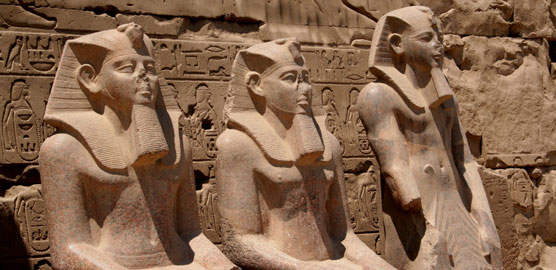 The History
People from the world over have been visiting Egypt since the days of old. Started by the Romans and the ancient Greeks, many across the world have always yearned for a chance to visit Egypt. This country whose civilization history dates back to over 5000 years, is like no other in the world. From the world famous pyramids to the popular Sinai Peninsula, a tour to Egypt is at the top of the list of any person intending to travel around the world.
A traveler's Paradise
Egypt's capital, Cairo is a traveler's paradise. It has remarkable entertainment spots, great restaurants and hotels and even quite a number of world-class golf courses. It has very well contributed to the reasons why Egypt has been referred to as a home for golfers. The site of the world's oldest and most striking monuments is perhaps Giza, a place in the southwest of Cairo, twenty kilometers away. Here you will see the Great Pyramid of Giza and the Great Sphinx among other pyramids and temples.
The climate
The cooler climate at Egypt's coastal strip of the Mediterranean Sea attracts locals and visitors in equal measure. For a country that is entirely part of the Sahara desert, it helps for locals to have a place they can visit within the country for a cooler climate experience. The beaches are an attraction in themselves and the Mediterranean feel balances the otherwise hot desert sun.
Places of Interest
The Sinai Peninsula biblical connection has made it very popular as a tourist destination. St. Catherine's Monastery is also famous as it is considered the world's oldest working monastery for Christians. Sharm El Sheikh and Sharks Bay are also prominent spots to visit for most people visiting the Sinai Peninsula.
River Nile, the lifeblood of Egypt is best experienced through a Nile Cruise. The cruise will give you an unforgettable experience as you move from one ancient city to the next. You will see the extremes of Egypt, from the arid wastes of the desert to the fertility of the regions near the River Nile. The three to seven night cruises will take you from Luxor and Aswan to Dendera.
There are so many beautiful places to see in this lovely country. You can discover Egypt's historical beauties, enjoy great weather and have a wonderful time in winter all in the same time.