Five Great Golfing Destinations in Europe
The popularity of golfing vacations has been on the increase in recent years, with players from all over the world heading off to some far-flung destinations with nothing but half a dozen friends and fourteen trusty clubs for company. For those who are looking for a European destination, here are five that should feature high on anyone's list.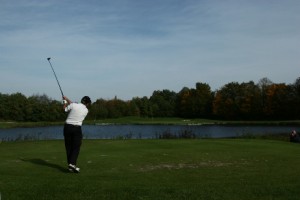 Scotland's east coast
Home to some of the world's most famous courses, the east coast of Scotland is basically where it all began. The stunning Old Course at St Andrews is just one of many iconic venues which will tempt players of all ability. The inclement weather, even in the heart of the summer sometimes, will deter some, of course, but will offer a stern challenge to those who make the trip.
The Algarve
There are no such apprehensions about the weather on the Algarve. This idyllic golfing paradise on Portugal's southern coast has one of the most impressive golf tourism infrastructures to be found anywhere in the world, so be sure to try it at least once. If you like to enjoy a little nightlife when you're finished with the sport for the day, the buzzing town of Vilamoura will have all the excitement you need.
Malaga
Thanks to the contour-rich landscape and the wonderfully warm climate, Spain remains one of the most popular golfing destinations in the whole of Europe, and the area around Malaga is of particular interest. Many of the courses have been attracting returning visitors for many years, a sure sign of its popularity. Many of the local courses have been designed by some of the most famous names in the sport.
South-west England
The English counties of Devon and Cornwall are perhaps better known as traditional summer holiday destinations, but it's worth noting that some of the finest English golf courses are in the vicinity. The ones that are located close to the coastline will often feature spectacular sea views from the fairways, so be sure to pack a camera in the golf bag before you set off for each day's play.
North-west France
Despite playing host to a large number of superb courses, north-west France is often ignored by organisers of golfing holidays. As a result, and because of the fact that golf isn't exactly a majority sport in this country, many of the venues remain relatively quiet, even in the height of summer. Throughout Normandy and Brittany, you'll find a number of highly impressive courses, many of which can only be described as hidden gems.
David Showell lives in the UK and is a keen golfer. He works for //www.carrentals.co.uk/