Destinations for Families of all Sizes
If you're looking for some inspiration for your next family holiday, try these child friendly destinations.
When you've got a family, it can be difficult to decide on a holiday destination. Of course there are places like Disney World, but sometimes you want something a little more inspirational. You want to keep the children happy while mum and dad have a good time too. Luckily there are plenty of places like that in Europe. Try these suggestions on for size.
Menorca
The most child friendly of the Balearic Islands, Menorca differs from its neighbours Majorca and Ibiza as there is very little in the way of nightlife. Instead it has more beaches than its two neighbours put together, and plenty of child friendly holiday resorts. The shallow waters around the beach at Cala N Porter are perfect for paddling.
Sicily
Don't let the mafia connotations put you off. The Italians are very family orientated, and most restaurants will be accommodating to your bambinos while you enjoy the world's best pizza and pasta. The beaches of Sicily are outstanding, and as it's an island, the constant sea breeze stops the weather from getting too hot. So, you don't need to worry about your little ones feeling too uncomfortable in the heat.
The Algarve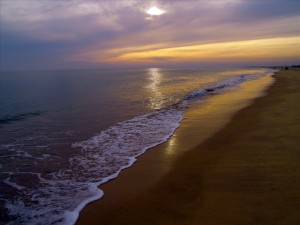 The Algarve is a wonderful place to take children. It's easy to find package holidays that include children's clubs, if you want to keep them entertained and out of the way while you relax. Like Sicily, restaurants are child friendly and it's not uncommon to find restaurants packed with families and their young children, as well as locals and other tourists.
Older children will enjoy a visit to the Aqualand water park, while small children will be delighted with a trip to Krazy World: a zoo with a mini golf course built beside it.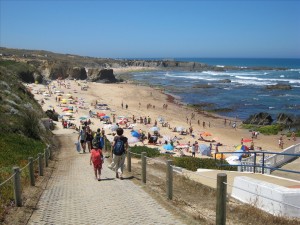 Family friendly Cruise
Cruises aren't just for honeymooning couples and pensioners. In recent years, the cruise industry has been trying to win back a younger audience, with family friendly holiday deals and cruises that are full of activities for younger (and older) children. They can join in the activities at the children's club, or play with new found friends around the pool on deck. The biggest benefit of cruises is that your child will get to see lots of different destinations. Whenever the ship docks, you can take them to various historical sites for a hands-on educational experience.
France
Camping in France is one of those holidays that will never lose its magic; whether you're in Brittany or the Vendee. Remember to pack plenty of travel games to prevent boredom on rainy days, and consider renting a more solid mobile home instead of a small tent. Many of France's campsites have activities for children: including swimming pools, bike rental, and mini golf.
Jamie Monteath is a travel and finance blogger with keen interests in music and theatre. Having travelled about the UK whilst on tours, he learned as a performer to budget and became aware of the finance world.