Best Luxurious Holiday Destination in Alaska
With its vast wilderness and rural outposts, Alaska has a reputation as an adventure destination. People flock in their thousands to trek, ski and explore. However, the state also offers up luxury. Many locations offer everything from cruises to lodges.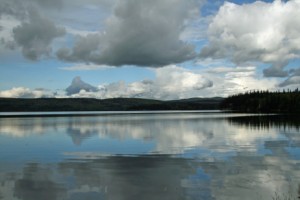 Cruises
Alaska holidays are all about exploration and a great way to see the state's stunning coastline is by taking a cruise. Alaska has a longer coastline than all other U.S. states combined and some of its best sights can be seen from the water. Cruises allow one to witness all this without having to sacrifice any amenities or compromise on style. For extreme decadence, you can even charter a yacht and decide exactly where to go and what to see in this beautiful land. The experience includes champagne, fine food and even whale watching from the decks.
There is so much to see that it can be difficult to choose. Cruises travel all the way north to where the Northern Lights can be spotted. The state capital and cultural centre, Juneau, is a fantastic stop off point. Other fascinating stops include Skagway, where the Gold Rush began and Glacier Bay National Park.
Lodges
Activity holidays are the name of the game in Alaska and no trip is complete without experiencing its expansive landscape. There is a reason it is known as 'America's final frontier'. Whatever you are determined to see, there is sure to be a luxury lodge to cater to your needs and that's just what is wanted after a long day outdoors.
Each lodge is different, but all contribute to the quality of your trip. From personalised service to gourmet food in exclusive restaurants, you will not be disappointed when choosing top-notch accommodation. Some lodges will go so far as to provide helicopter experiences, cookery classes and even dog-mushing training.
A wide range of day activities can be accessed. Bear watching in Katmai National Park is organised, which allows fantastic photo opportunities and a chance to see rare wildlife up close. If you are more interested in water activities, such as kayaking or fishing, the coast and islands of the state are dotted with lodges from Glacier Bay to Kodiak Island.
Skiing Experiences
Alaska comes alive in snow and there are numerous ways to enjoy it. The state is set up for winter activity holidays and sports and the snow flurries make an excellent base for those wishing to ski.
From the fun of Moose Mountain to the variation offered by the Arctic Valley Ski Area, any enthusiastic skier, experienced or not, will be able to find just the right resort for them. Often small and with personalised service, any skier or snowboarder will feel looked after on the slopes. Following days spent skiing cross-country or launching down spectacular snowy hills, tired guests can return to luxury hotels or chalets for hot tubs, steam rooms and personal service.
Be sure not to overlook what the cities have to offer either. Juneau is just 12 miles from the Eaglecrest Ski Area and visitors can combine city living with skiing and snowboarding activities, making it very much the best of both worlds. Anchorage is also within easy reach of many ski resorts.
With such varied landscape and weather Alaska is a never-ending adventure. Whatever your interest, your experience doesn't have to mean giving up your amenities. It may be rural, but the state offers top quality accommodation, whether this is a suite on a cruise or a warm room in a catered lodge.
Author bio:
Kerry Clark writes for several travel blogs and websites. After travelling in North America, she enjoys sharing her experiences with her readers, especially about Alaska holidays.