Travel Souvenirs from Paris, France
Choosing the right souvenir – always a big challenge for any traveller – business or personal wise. And when you don't have a lot of time to go round the city in the search for that perfect symbol of the place or country, something that can be found rather rapid is indeed useful. My husband was just in Paris, France. And he wanted to capture the spirit of the city and bring us something special.
So he of course brought us a can of foie gras – you say France when you hear about it. He also bought us some macarons – a special desert, easy to make by you in the comfort of your home as I showed you here. They were really tasty 😉
He also brought something to last. A souvenir from the Eiffel Tower he visited – a biiiig mug 😀 Well, here I must admit he asked me what I want from Paris, and I didn't had any special desire at first, but then I realized I want a new cup to drink my coffee from. So, I asked him to buy me a mug. So here it is: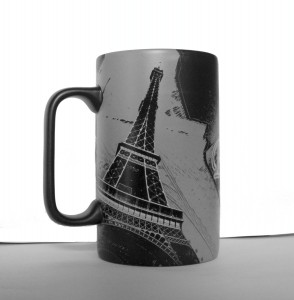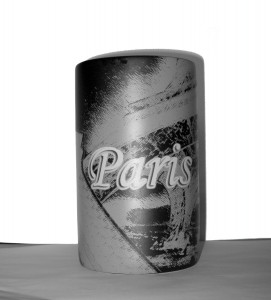 Lovely, I'd say. And BIG indeed – about 2 average cups.
He also brought me an Eiffel Tower crystal globe (ball). With snowflakes and a Christmas decorations. Yup, he knows I love winter, snow and Christmas 😉 I like that it is not a round-shaped globe, but an oval one. I like such globes and it is a good choice for anyone that wants to offer something that lasts. Of course, you can pick up other types of globes – there are different sizes, shapes, with different monuments/landscapes from Paris.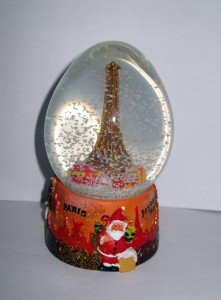 A year ago I received also a fridge magnet from Paris, France. But not from my husband, but from my dear friend Valentina. It shows Paris and one of its symbol monuments at night – it has really lovely colours, wouldn't you say?