Eiffel Tower and a soon story
Yup, Andrei visited Paris – OK, was there with his job, but had some afternoons to enjoy the city – and he didn't miss the Eiffel Tower.
I'll tell you the story, tell you a little bit more about the tower here soon. Until then, here's a sneak preview of photos. First is one from the stairs, a view from the tower, on the way to the top. Yup, Andrei took the stairs 😉 The second one is with the tower at night. Enjoy – and click on the photos for larger views.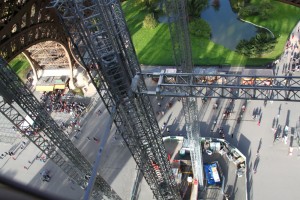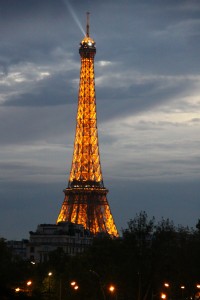 Did you visit the Eiffel Tower?