Strange new laws launched with the New Year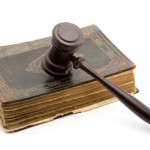 The New Year, 2013, brought US citizens some interesting new state laws. You might even call them odd. But, regardless of the name you'll use, remember these laws took effect starting January 1.
Why strange new laws? Well, let me tell you about the Torbett's Grease Law valid in North Carolina, law which specifies that it is a misdemeanor to steal used cooking oil. Now why on earth would anyone do that??? I mean, OK, you might be needy, but stealing cooking oil got so bad there that there was a law necessary? Moreover on the grease front, if the value of the stolen grease – or the grease plus its container – is worth more than $1,000 it becomes a felony.
Some laws however could be considered good news. For instance, in Florida starting the beginning of the year it is no longer illegal to flash your headlights in order to warn drivers about a speeding trap set by police. I know some people outside US who would want a similar law 😛
"Come 12:01 a.m. in Concord, Mass., plastic bottles will be considered contraband. Concord will be the first town in the nation to outlaw plastic bottles" we also find out from an ABC News article.
800 laws took effect in the first minute of 2013 in California too, one of them allowing driverless vehicles on the road, but specifying that a human must be present in the passenger's seat of all these computer-driven cars. So, a person cannot be on the driver's seat, but letting the computer drive the car? He or she must really be on the passenger seat? Hmm…. I wonder why:)
Illinois has a new bill which punishes those who posses, sell or distribute shark fins. In the same part of the USA, the Public Act 97-743 "imposes a fine of $1,000 on anyone who pops a wheelie on a motorcycle while speeding. While this law might upset some motorcyclists, the state is now giving them a free pass to go through red lights."
In Wellington, Kan., there is a new law limiting the number of cats in a household to four.
Have you heard of strange laws in your country? What do you think about these odd laws in the USA?