The World's Most Unconventional Holidays
Poolside and beach holidays are opted for time and time again, year after year, and can become a little dull. If you're more interested in using your hard earned holiday savings to see and experience more of the planet, then it's time to discover the world of unconventional holidays. With the explosion of unique package holidays, it's never been easier to safely travel to corners of the world you might never have even considered before.
Explore Antarctica
If wildlife is your thing, then you'll witness some of the most spectacular sights on Earth if you choose to visit Antarctica. Different species of penguins, seals, whales and birds all call Antarctica their home and seeing them in their natural habitat is likely to leave you feeling like you've walked into a David Attenborough documentary. It's one of the most remote, yet spectacular, places in the world but don't worry, you won't be sleeping in tents and shivering in the bitter cold winds. Most people choose to visit on a ship, complete with all the home comforts you could imagine, so a holiday to Antarctica certainly won't lack the luxury of a beach holiday.
Rent a Private Island
If money is no object, then holidays don't come much more unusual than renting your very own private island. Whilst the typical hot climate and white, sandy beaches is still an option here, there are also wooden huts and Victorian properties to rent on islands near New York, so you can visit the Big Apple whenever you choose. You could even opt for an island close to Sweden or Ireland if you're willing to forgo scorching temperatures in favour of stunning scenery. For a taste of what renting your own island might be like, check out this article.
A Voyage to Norway
Another country well worth experiencing by water is Norway. Famous for its year-round beautiful scenic views, Norway can be visited by ship in any season. Visit in summer and you'll see The Land of the Midnight Sun live up to its name, with 24 hour daylight flooding the mountains and fjords as you sail past. In winter, your voyage will be set against the backdrop of white, snowy mountains, and you'll have the opportunity to experience the spectacle that is the Northern Lights, as well as spending a night out in the snowy surroundings. If all that sounds appealing, then click here for further information.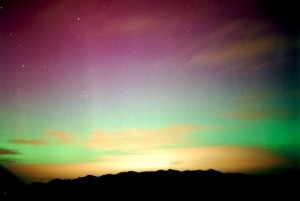 Photo from Wikipedia