Yes, in school I learned that Romania was Europe's wheat supplier, but times changed. No, I didn't have grandparents living in the country – so I only got to see various cultures only when traveling by train (and it wasn't much of that either).
So now, when on the road (fortunately a lot often, and also usually by car) I like to take a moment and enjoy the landscape. Simply take a closer look and just admire nature.
As we had to stop (two times, at the same train barrier!) on our short trip last Saturday I had a while to look at the wheat field on our left. My dear husband took some photos – inserted below – click on each for a larger view.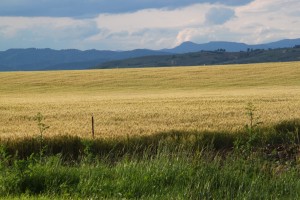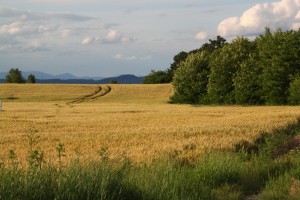 It's not something spectacular, it is just back to the basics – as wheat is an important ingredient. But it is important to always remember the basics, to remember to appreciate everything we have, no matter how small and unimportant it may seem.
Do you stop to look at various cultures fields when on the road? I remember loving to look at corn and sunflower too – have to search some photos with them too!