Top Attractions in Basel, Switzerland
There is no doubt that I love the feeling of discovering a new city or experiencing new sensations. I've visited Basel, a very nice city in Switzerland, two times, and both times I enjoyed it equally. I prefer not to visit a place more than once as I feel that some of its original charm fades, but not this time. Somehow, I was forced to get there for a second time, as my sister, who was visiting Strasbourg, in France, was very persistent in visiting it. Basel is a city located very close to the French and German border. From Strasbourg is just one hour trip by train.  This time, I will tell you a few things about this city as a trip on various sentiments induced by places that I've visited.
ZOO – Pure Happiness
It is said that Basel's Zoo is among one of the most beautiful in Europe.  It is beautiful indeed, but not its beauty made me to love it so much, it's more about a nice feeling of happiness and living your childhood once again, which determined me to wish to visit it for the third time.  I simply loved everything about it: the adorable penguins, the elephants, the lions, and even all the domestic animals. It is fantastic and you should try this out on your own.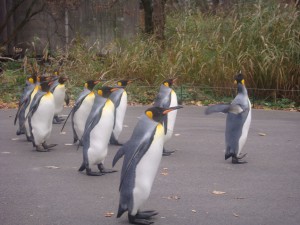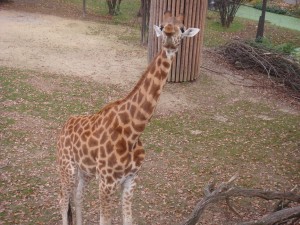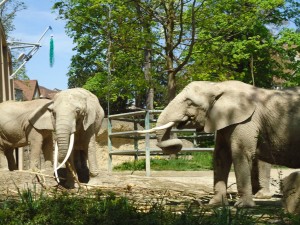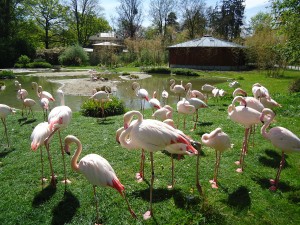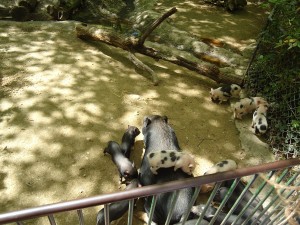 Tinguely Fountain – Giggling & Laughing
This fountain is located in the heart of the city and was placed there in 1977 by the Swiss artist, Jean Tinguely. The sculptures, representing the actors, dancers or mimes who used to perform there, are in a constant motion (the fountain is built where the stage of the old theater was located).  It offers quite a funny and unique view.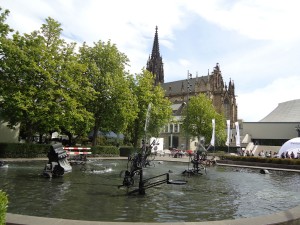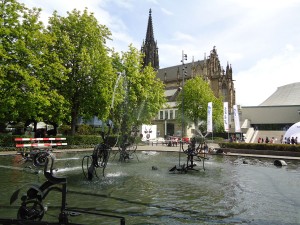 The old Rathaus – Colours, colours and once again, colours
This red building will for sure get your attention. It is very nice painted inside and you must not missing see it if you get into this town.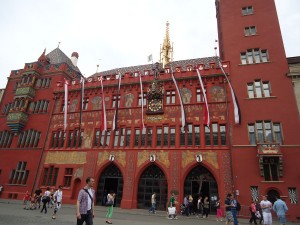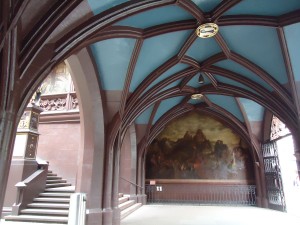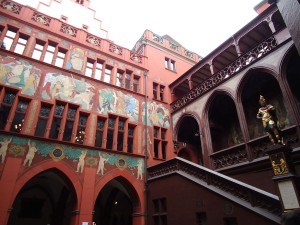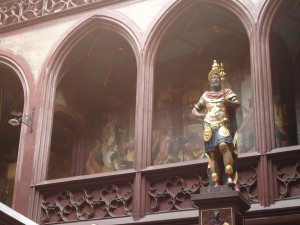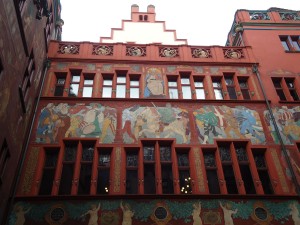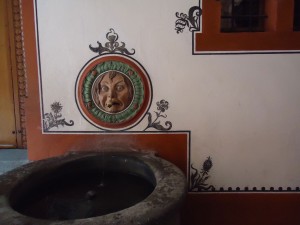 Puppenhausmuseum, or The Doll Paradise 🙂 – Do you want to feel like a child again? This is the right place to be 🙂
Located in the heart of the city, this museum houses thousands of puppets, but more important, over 2500 of teddy bears, this collection being known as the largest in the world.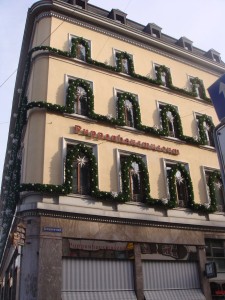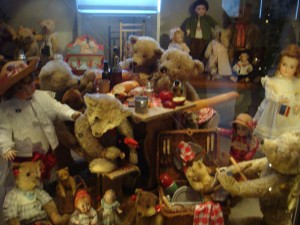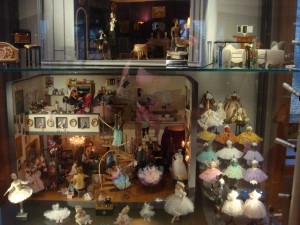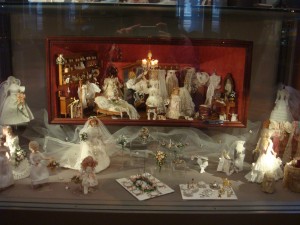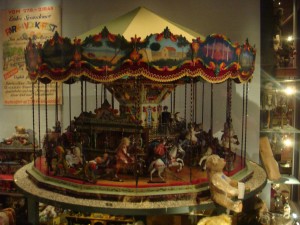 Munster Cathedral – Serendipity
This Gothic Cathedral is located in the old part of the town. It is a very nice and quiet place. Unfortunately, when we visited it there were lots of renovations going on so we didn't had the chance to climb in one of the two towers and admire the view. Anyway, from the back courtyard you can see the Rhine and lots of bridges. The view is breathtaking.