City Break – Koprivshtitza
One year ago I had the pleasure to be taken to one of the most "Bulgarian" places in Bulgaria – Koprivshtitza (Копривщица), a small historical town in the western part of the country, around 100 km from Sofia. Even though I consider it a village, Koprivshtitza has impressed me with picturesque landscapes and old national architecture – narrow cobblestone streets and typical 18-19th century houses guarded by tall stone walls.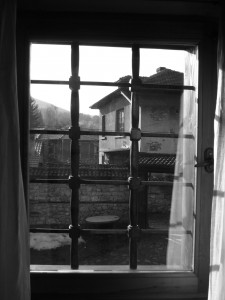 The wooden houses are furnished in old folklore style and are surrounded by colorful gardens. Some of them have been transformed into hotels, strictly obeying the overall architectural style of the village. Koprivshtitza mixes the popular Bulgarian hospitality with historical facts, whispered to its tourists by the tiny river that splits the village in two.
Koprivshtitza is also known for the beginning of the April uprising against the Ottoman Empire in 1876. The village stands as the birth place of many revolutionary writers and poets, and it is the center of Vasil Levski's organization of committees.
To all of this you can add the fresh air that strikes you from the first breath and the peacefulness surrounding the village. These are the ingredients that make Koprivshtitza a good candidate for the perfect weekend get-away.