Fiji – Guide for the Experienced
Fiji, a land of unmatched tropical beauty and spectacular beaches, is among the world's most popular vacation and tourism destinations. Most visitors to this veritable tropical paradise come to relax on its world-class beaches and soak up the South Pacific sunshine. However, Fiji plays host to a wide array of under-the-radar attractions that many first-time visitors miss out on. For visitors that have already been to Fiji and seen its main attractions and sites of interest, these destinations offer plenty of the same thrills and beauty as the nation's better-known locales do.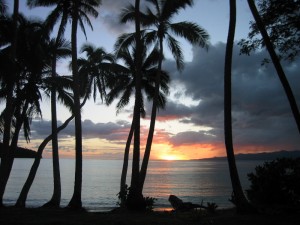 Fiji Museum
Sometimes overlooked by first-time visitors, the Fiji Museum is in fact one of the South Pacific's most fascinating and inspiring cultural institutions. Located in Suva, the capital city, the Fiji Museum boasts a wealth of exhibits and displays that showcase the country's vast history and unique culture.
A fantastic place to learn more about Fiji, the Fiji Museum boasts relics and artifacts that date back almost 4,000 years as well as artwork, natural history specimens and much, much more. For Fiji visitors, this world-class museum is a must-see attraction.
Lau Islands
A remote archipelago in eastern Fiji, the Lau Islands offer less-crowded beaches, unspoiled tropical scenery and sunny skies year round. Often overlooked by visitors, these islands and their quaint villages are a great place to escape the hustle and bustle of Fiji's main beaches and top tourist locations. For visitors looking for a quieter, more intimate visit to Fiji, the beautiful Lau Islands are a great place to go.
Ovalau
This splendorous island is home to rich biodiversity, stunning waterside views and some of Fiji's finest beaches and most pristine locales. Truly one of Fiji's hidden gems, Ovalau is a top attraction for Fiji visitors and vacationers looking for something new.
While in beautiful Ovalau, be sure to visit the historic towns of Arovudi and Levuka as well as visit its interesting attractions such as the Levuka Museum, the Cession Stone, the Queen Victoria Memorial Hall and much more. Ovalua's gorgeous beaches and warm waters also make it the perfect spot for swimming, snorkeling, boating, surfing, fishing and other recreational and leisure activities.
Nadi
This historic and lush city is a great place to escape from Fiji's crowded beaches and tourist sites to discover new and interesting places. The city of Nadi is packed with bustling markets, fine shops and authentic Fiji restaurants to discover as well as interesting attractions such as the lush Nadi Garden of the Sleeping Giant and the Nadi Hindu Temple, the largest Hindu temple in the Pacific and an architectural marvel all by itself. Nadi also plays host to beautiful beaches and pulsing nightlife spots to explore as well.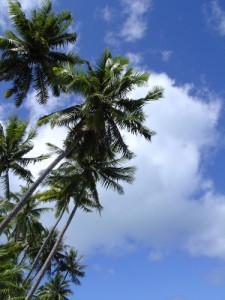 Taveuni
One of Fiji's most beautiful isles, Taveuni offers many new sights and things to do for Fiji visitors that have see the country's main attractions and beaches. Taveuni hosts two villages, Naqara and Somosomo, as well as lush parks, pristine beaches and incredible tropical vegetation. Top attractions here include the wondrous Bouma National Heritage Park and the elegant Tavoro Waterfalls. Other beautiful sites of interest include the scenic Lavena coast, Waitabu Marine Park, Des Veaux Peak and the Wairiki Mission, a beautiful Catholic church.
All too often, Fiji's visitors miss out on its hidden gems and wealth of beautiful attractions that lie off the beaten tourist path. Fiji vacationers and visitors would be wise to explore these points of interest and other to truly take in Fiji's rich culture and remarkable natural beauty.
Fiji is one of the most sought out holiday destinations in the world with plenty pf amazing things to see and doo., so get start looking for Fiji holiday packages before all the hotels are booked.