Glorious display at Paris Charles de Gaulle airport
Earlier this week I had to go somewhere "around" Paris. In France, "around" a city may mean up to 200 km from it, so Rouen (and its neighborhoods, of course) is "around" Paris, at only 130 km. The Autoroute de Normandie (A13) takes you through beautiful landscapes, but in the next couple of days my GPS took me through some amazing country roads of which I am sorry I did not take pics, but I hope I'll get back there soon and I'll make sure I have revenge. 🙂
In order to get there, however, I had to rent a car from the airport. And on my way to Normandy I passed by one of the most spectaculars display you can ever see in the public space. (The MOST spectacular display like this is in Sinsheim, Germany. But that's a discussion for some other time…) Because of traffic I could not stop and take a pic, so I risked a lot to take picture from the "horse ride", so to say. But let me just show you what it is about, without further ado: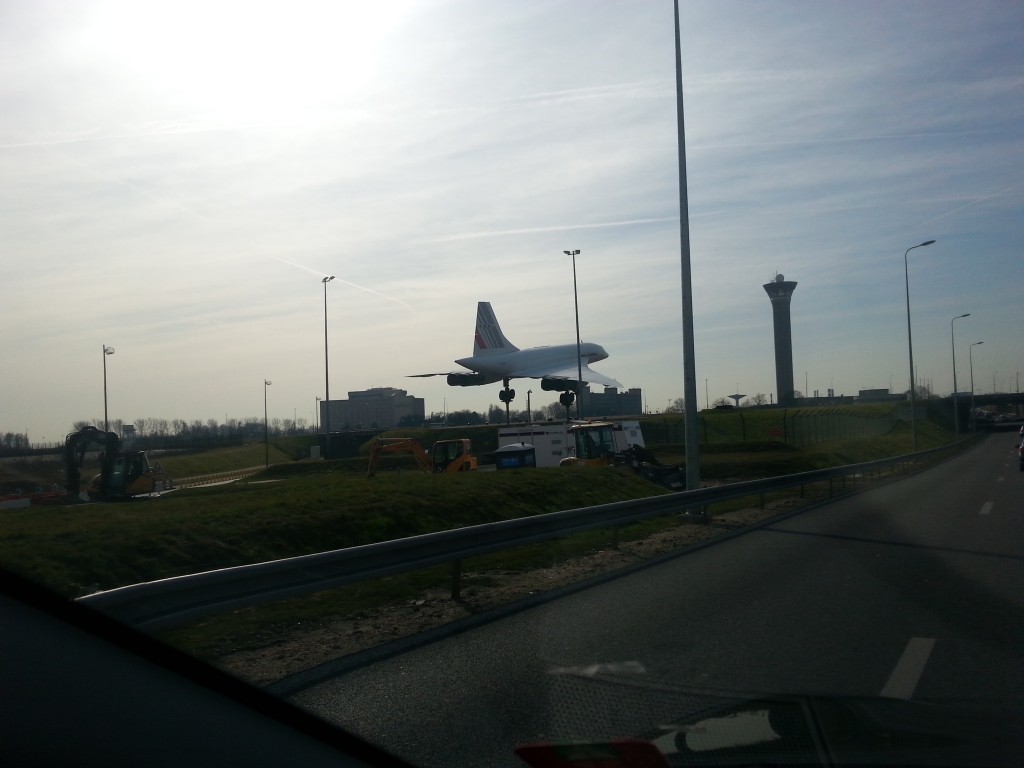 There's also another shot, but given the speed of the car it's quite blurry unfortunately…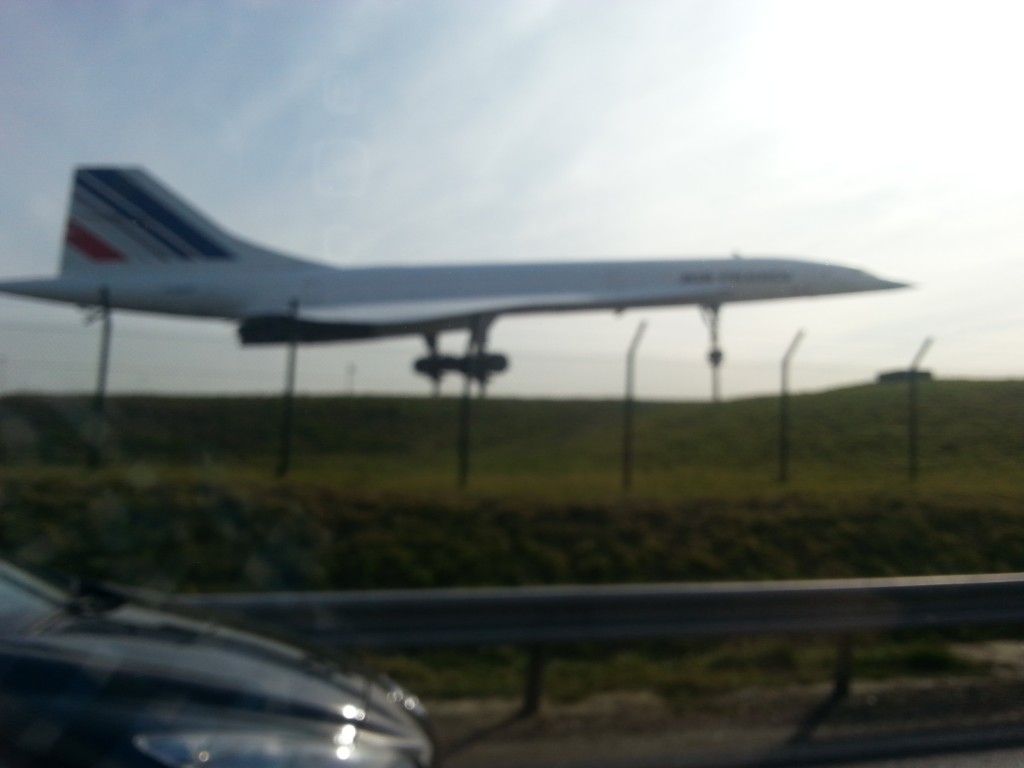 Here you have it, one of the most amazing outcomes of human engineering. Respect!