7 Art and Culture Museums to Visit in Yerevan, Armenia
Armenia is a beautiful country, with many interesting and lovely places to see, including some UNESCO World Heritage Sites. Yerevan, the capital of Armenia, is a city with a lot to offer to many tourists. Even if there aren't many green spaces, the city has a long history, wonderful buildings and streets and a vibrant and lively nightlife. Moreover, there are many places tourists can shop, great restaurants and, for those who enjoy clubbing, a wide variety of such places where you can take the pulse of the young generation.
It is impossible to present in a single article all the beautiful and interesting places of this city, so this piece will only focus on some of the must visit museums in Yerevan. Yeah, I guess it was a rather predictable topic as you know I am into visiting museums when in a city. So, if you saved the money for a vacation here – remember my tip on how to raise money for your vacation without any trouble! – then make sure you book one of the hotels in Yerevan and plan your trip so that you get to see and visit as much as possible, if you like museums.
Hovhannes Sharambeyan Folk Art Museum
With a process of collecting lovely pieces started in 1930s., this museum is nowadays a unique centre of culture presenting over 12,000 pieces. From wood metal (various jewelry) carving, from embroidery to stone carving and to many articles of ceramics, rugs, carpets and paintings, the Hovhannes Sharambeyan Folk Art Museum offers a gate to Armenia's culture and soul. All those who want to get a glimpse to the past and art of Armenia should include this museum on their must visit list.
National Gallery of Armenia
If you want to see works by Armenian, European, Russian artists as well as decorative applied art works, then the National Gallery of Armenia is a must see. 56 halls host numerous works of art, from paintings to sculptures, from graphics to decorative-applied art.
History Museums
There are actually two museums that could be recommended from this point of viewe. There is the History Museum of Armenia, a museum which includes 400,000 objects grouped in four areas: archaeology, ethnography, numismatics and documents. This museum was launched in 1919, but opened to the public only in 1921 and since then it constantly consolidated its collections. It is a truly comprehensive museum, as it presents Armenia from the pre-historic times to the modern ones.
The other museum is the History Museum of Yerevan, and here is the perfect place to go to find out more about the history of Yerevan from its beginning (782 BC) to the present day. This museum is close to the city central attractions, so if you want to know more about Yerevan's history, then this is the perfect place to go.
Museum of Contemporary Art
If you want to take a close look at the present moment's art in Yerevan and Armenia, then the Museum of Contemporary Art is the place to go. Founded in 1972, this museum hosts works of Armenian artists such as Minas Avetisyan, Ashot Hovhannisyan, Martin Petrosyan, Vruyr Galstyan, the Elibekyan brothers, and others.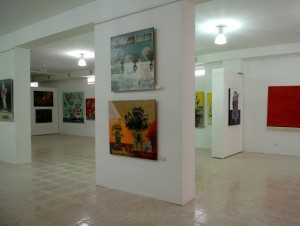 Museum of Literature and Art
Including both permanent exhibitions and temporary exhibitions, the Museum of Literature and Art is one of the most important cultural centers in the Republic of Armenia. You'll find here some impressive items from important Armenian writers and artists of the 18th century up to the early 20th century. The museum also has a library and A/V (Audio and Video) room.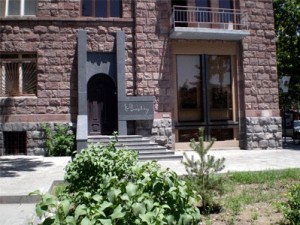 Woodcraft Museum in Yerevan
An interesting themed museum in Yerevan is the Woodcraft Museum, and, given the Armenians love for everything wood, you can imagine that this museum has what to present to a tourist. The museum was founded in 1977, and in its permanent exhibition you may find out more about the way the woodcraft evolved in time. You'll have three sections to visit: the ancient culture section, the sculpture section and the applied art section, each with interesting information and relevant work.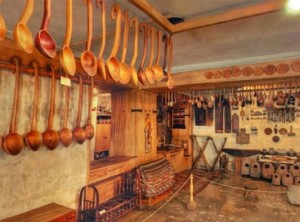 While you are travelling and visiting these museums – and all of the other really interesting ones in Yerevan, don't forget to take good care of your belongings – remember our recommendations to be safe from pickpockets?
As I mentioned, there are many museums in Yerevan and many wonderful places to see in Armenia, you only have to have time to see them all:). Oh, and if you forget something in a hotel, these tips might come in handy when trying to get your stuff back.
One thing is sure though: when in Armenia and Yerevan, make sure you make a list of your interests and places you would like to visit in order to have time for them all and some spare time to just wander around and discover the city beyond the beaten path.