What did you forget when you traveled? Tips on how to get your forgotten items back!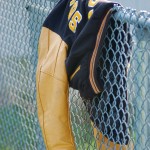 Did you ever leave something behind in a hotel room, in an airplane or bus or somewhere when travel?
I admit that when I was younger I entered a place and when I left (I was with my mom) I forgot my satchel. I remembered after 5 minutes, got back and found it on the chair – just where I left it. This year, in spring, I was shopping with my husband and after trying out a blouse I forgot my purse in the cabin! I realized only when I wanted to leave the commercial gallery and wanted to get something from my purse. Andrei ran to the store I left my purse in and I was lucky for the guard found it in my cabin just after I left, before anyone came in, so I got it all back.
But all of these happen in my country – I must admit I didn't lose anything when traveling. OK, I didn't traveled very-very much 😉
Hmm.. actually I lose something this spring – on May 2, Andrei and I, we went with Maxie, our dear dog, at the sea and forgot there her drinking bowl. We realized that over 50 km away. Of course, we didn't get back for that – just bought a new bowl for her.
Last year, in 2010, we went on vacation in the Apuseni Mountains, in Romania. We checked in a pension. After several days we bought an internet modem from Vodafone. When we packed our bags we were sure we took that little white item with us but… in the evening we realized it wasn't so. We telephoned the owner and at the pension and asked if they find by any chance our modem. The owner said he will investigate this and an hour later (it was over 11 PM) he called back and gave us a good news. Yes, our modem was found in our room and they offered to ship it by postal office the next day. 3 days later we had our modem 😉
I read an interesting article today about lost objects. It seems that many people forget many things. More than $20,000 worth of jewelry were left in a hotel room in Italy last year by Joyce Gioia. Luckily for her, those jewelry were in a safe so she got them all back in Austin safely. Someone else forgot a $10,000 diamond engagement ring – also returned safely to the owner. In fact there is a looong list with examples of lost (forgotten actually) items that were returned safely. Read the article.
People seem to forget all sorts of things – from jewelries to important papers such as passports and…. odd enough… false teeth.
From my travel experience and my mom's advices, here are some tips on how not to forget and, if you do, how to get back the forgotten items when you travel:
try not to fill all the drawers available in your hotel room – the less space you occupy, the smaller chances to forget something there.
check each segment, drawer, safe etc. in your room twice before you check out – if you stay longer in a place and you've spread your things through the room, make sure you double-check each corner before you leave that room! That's a tip from my mom: she always did that when we traveled and guess what: she never forgot a thing anywhere!
the moment you realized you forgot something contact the place you've forgotten that thing into – in other words if you realize you've forgotten something in your hotel room, the moment you realize that contact the hotel, specify the room and the item. If the object was in the room's safe specify that too. If you remember the place you've forgotten the object it's even better. Offer as many details as you remember. But be sure you remember correctly!
submit tickets/forms if necessary – if you've forgotten something in an airport and they ask you to fill a form in order for them to start look for your forgotten item, don't hesitate and write down that form.
leave contact details you use – if for instance people from the hotel find something you left behind, if you left a correct email address and one that you usually check, and a phone number that is always on then they can easily get in touch with you. If you left some incorrect contact data then, obviously, they are not able to find the proper way to return your goods.
if hiking or walking try to make sure that when you stop somewhere – even for a night – you check the place for any object you could have used and forget there – especially since you probably wouldn't get there easily (if climbing a mountain for instance);
always check for kids objects – you know how they are and how they could unintentionally forget stuff and if it is THAT special doll that you won't have peace and quiet very soon;
always think of the importance of an object – I mean you shouldn't start to bother everyone for a forgotten plastic earring:).
These are my tips and tricks. Do you have any other advices or travel stories with forgotten items? What happen to them? Please share them as comments – I'm really looking forward to chat on this subject!