The Turda Salt Mine – a great place to visit in Romania for pleasure, fun and health
Located at 30 km from the city of Cluj, along DN1 (national road 1), Turda is a town famous in history for its salt mine. The first documented proof of salt extraction in Turda dates from 1271.
Between 2008-2010 the salt mine in Turda was renovated and now this saline looks great, it comes up to international standards, offering you hours of health and lovely spent spare time.
We've visited this saline this year, in 2010, during our vacation in the Western Carpathians. We had our dog with us so we couldn't spend much time inside (only about one hour and a half) for it was hot outside, and the dog had to stay in the car, with water and open windows but still in the car.
On your way in you'll find recommendations to wear suitable clothing for 10-12 C degrees centigrade. So that's tip number one.
You'll pass through a "buffer room" where the temperature is an intermediate between the one outside (where it can get really hot, especially during the summer) and the one down in the saline, in order for your body to adapt to the temperature difference.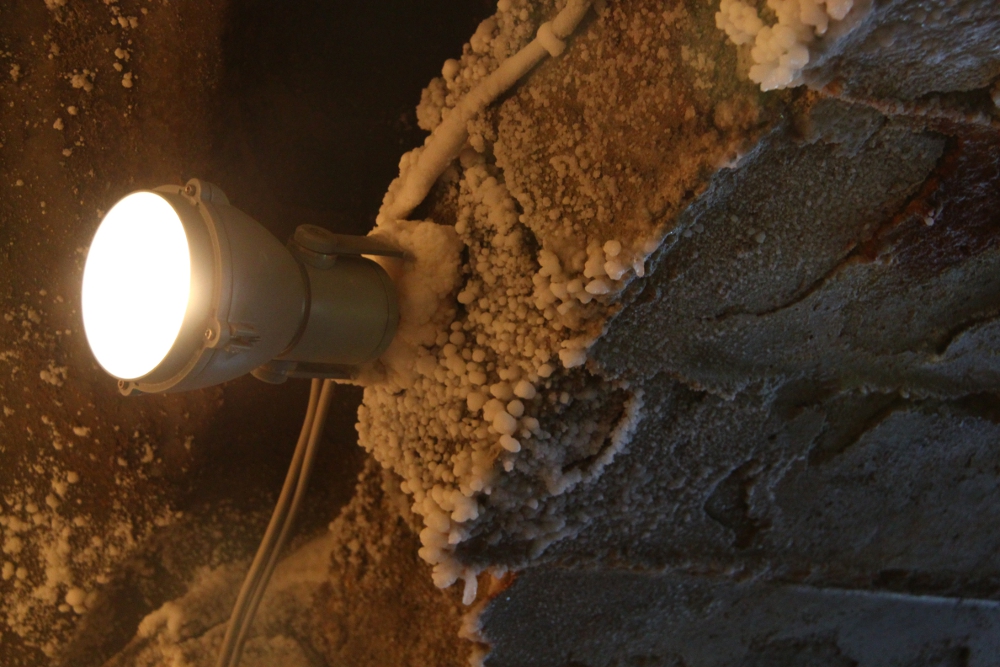 Finally you get to a door at the top of a long stairs going down. There you'll find yourself in a long corridor with different exits to one side. The side depends on the entrance that you used. For us, the exits  were to the left; first comes the treatment facility (since the saline is a great  natural solution for quite a bunch of health problems), the saline itself and, near the end, Echo room.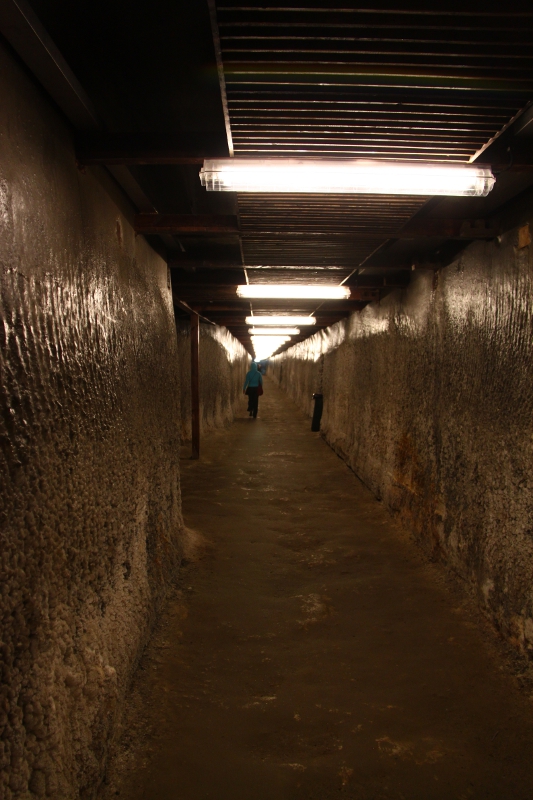 At this point you should know that it is strictly forbidden to write on the walls or any other part of the saline and to bring any kind of food or drinks inside (no, not even water). This is the second tip.
When you get in you will see that you are at the top of the salt mine. There are two ways to get down: by stairs or by elevator. Of course most people prefer to take the elevator, but be careful since you may find a long waiting line…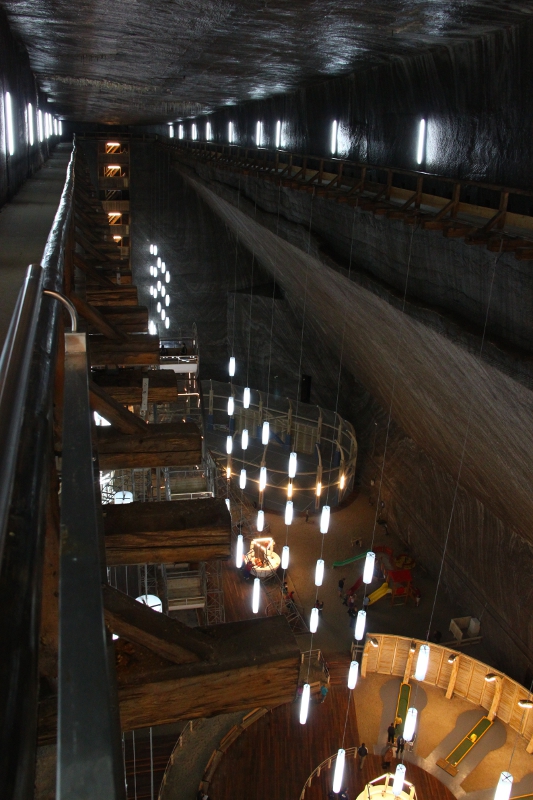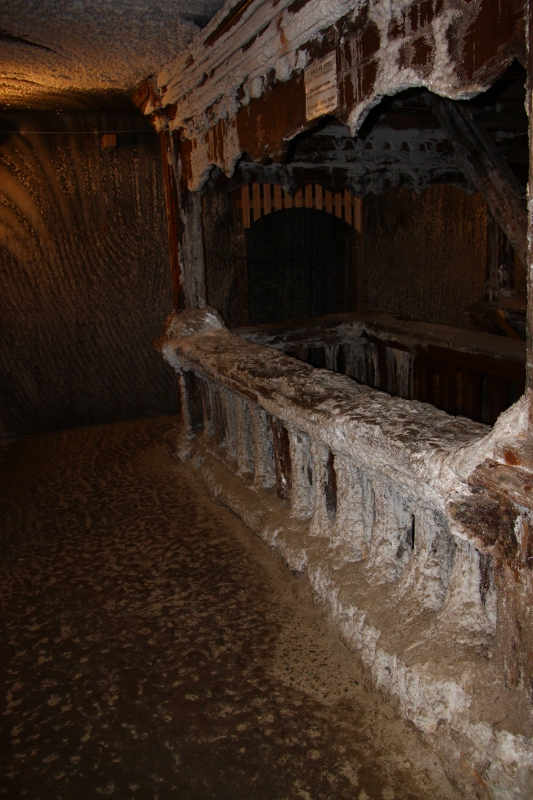 Now here you are: in the middle of the saline. Salt everywhere. Beneath your feet, on the walls, the ceiling – everything is salt, and you can literally say that "you can feel it in the air"!
As entertainment options there's enough to choose from! You can play mini-golf and / or mini-bowling. There's also a basketball/volleyball court, although not operational when we went there. There's also a large wheel where you can enjoy a ride to see the main cave from different angles. We did that. You have lots of places to sit down – and other activities to enjoy. The cost for these entertainments? Quite small, I'd say – between 5 and 10 lei (from 1,2  to 2,5 EUR) depending on the entertainment and age. However, the numbers can add up if you spend a lot of time inside doing stuff. Tip number three – you can bring your own badminton set, for example, or a volleyball and you can play with your friends or kids – there's a large area where you could do that.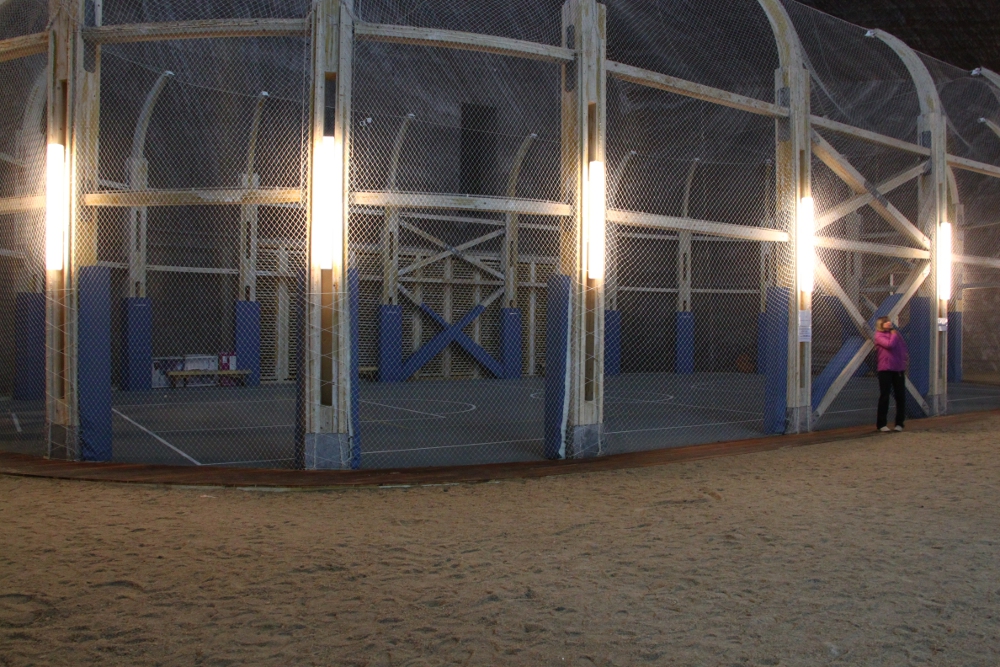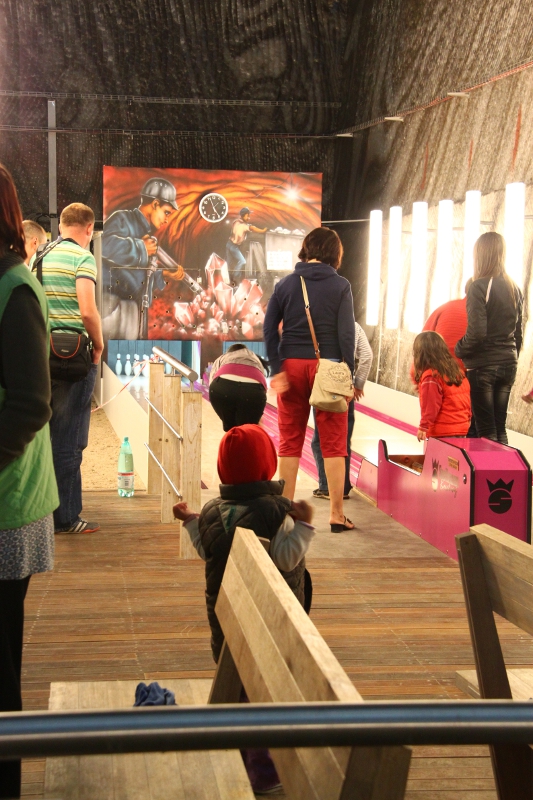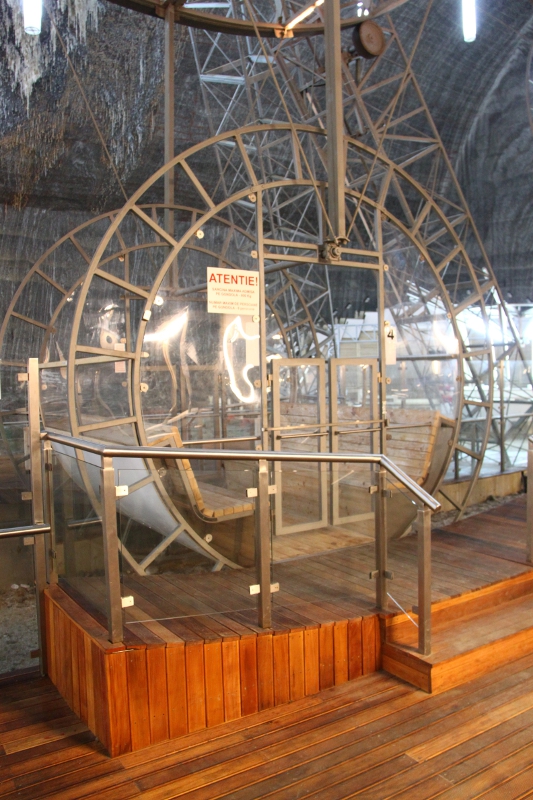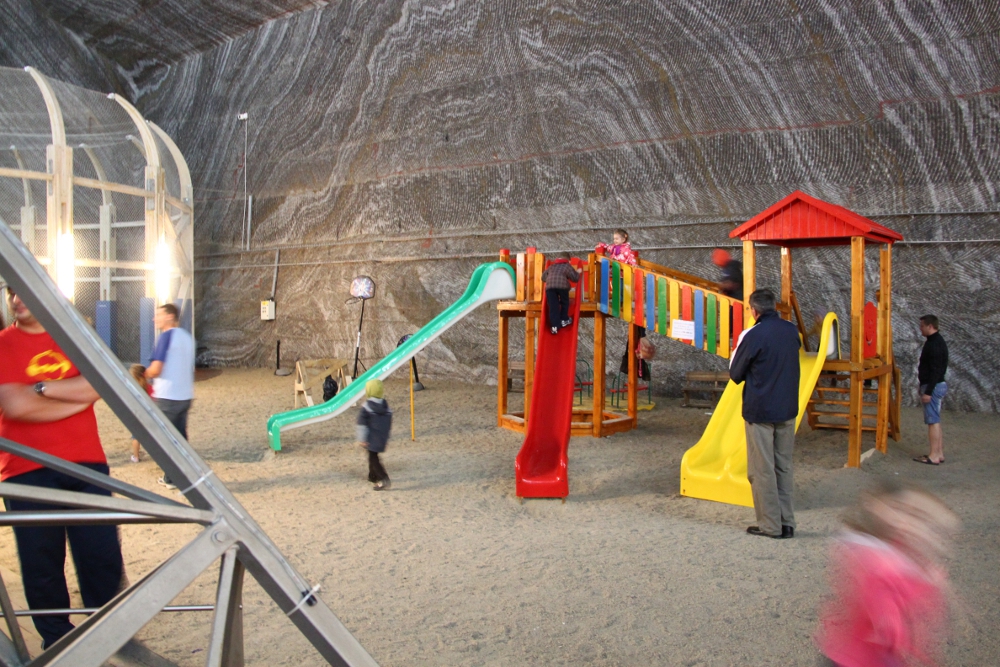 You can get deeper in the salt mine and enjoy a boat ride on the small lake you can find at the very bottom of the saline. The cost is also affordable (but we didn't go there because of Maxie who was patiently waiting in the car).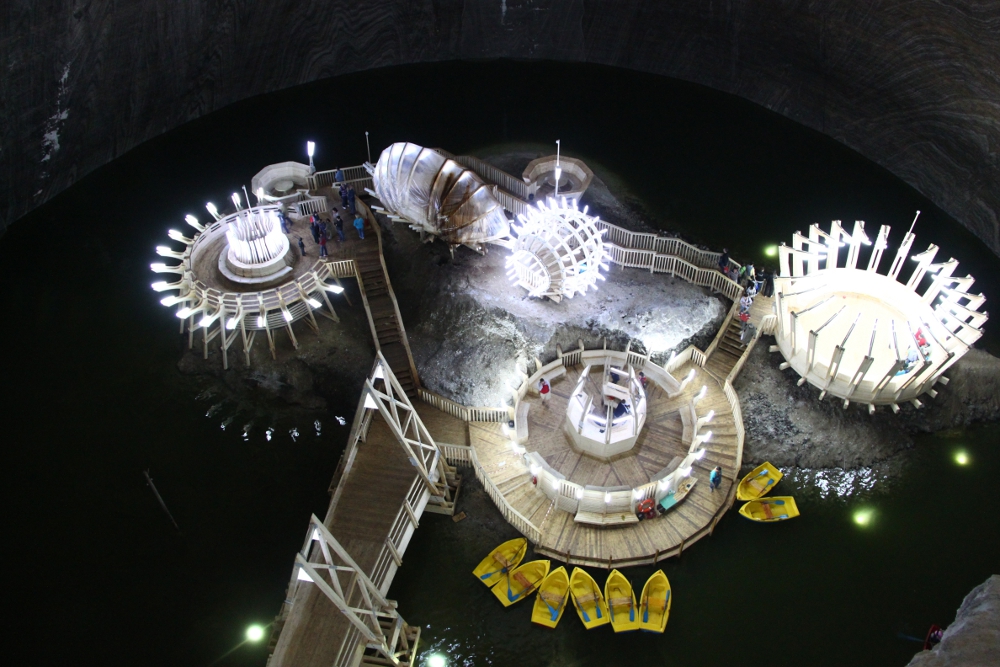 As I mentioned before there's an quite impressive Echo room – an interesting one actually and of course you can hear many interesting (or not… 🙂 ) sounds made by the tourists visiting this room!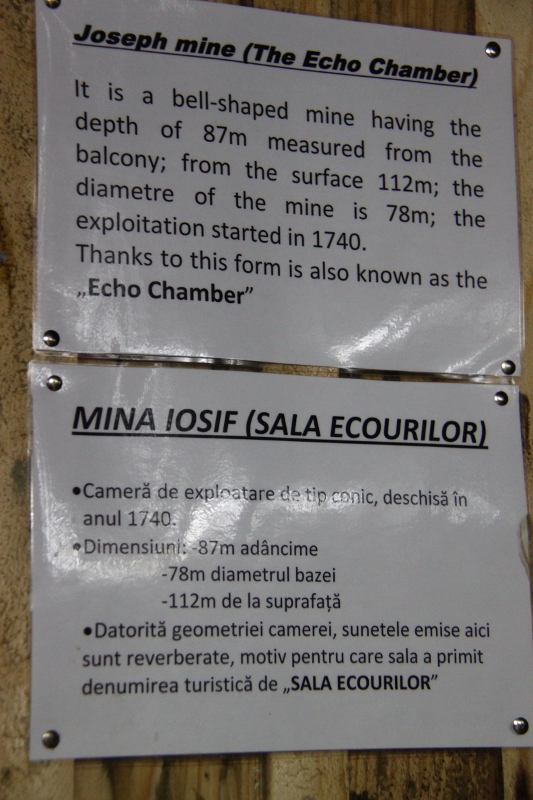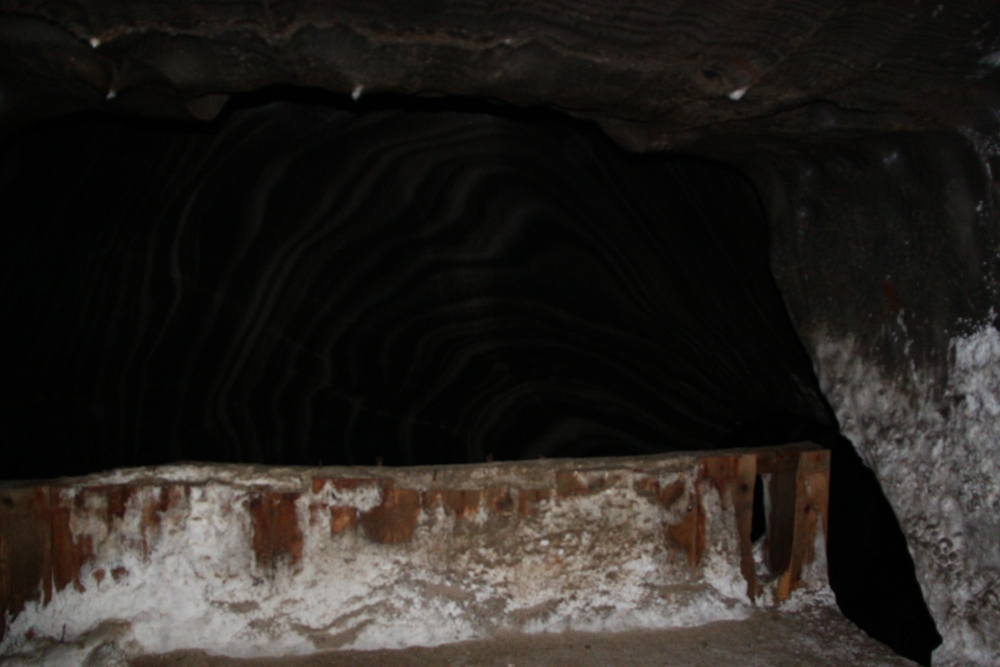 All in all I recommend you all – Romanians or not – to take a trip to this saline. You may find that you'll want to get back soon! Tip number four – allow yourself several hours for enjoying the cool, salty air, the atmosphere and for being able to say you've visited the whole saline.
The saline entrance fee is 15 lei (almost 3.5 EUR) for adults and cheaper for kids (8 lei – just about 2 EUR); for going to the treatment base there is a different pricing and there is the alternative of purchasing a pass card for several days.
Visiting hours:
– between May 1st and October 31st: 9-15 (last entrance in the salina)
– between November 1st and April 30th: 9-13.30 (last entrance in the salina).
The Turda saline is open from Monday to Sunday!
Point of Interest on Google Maps.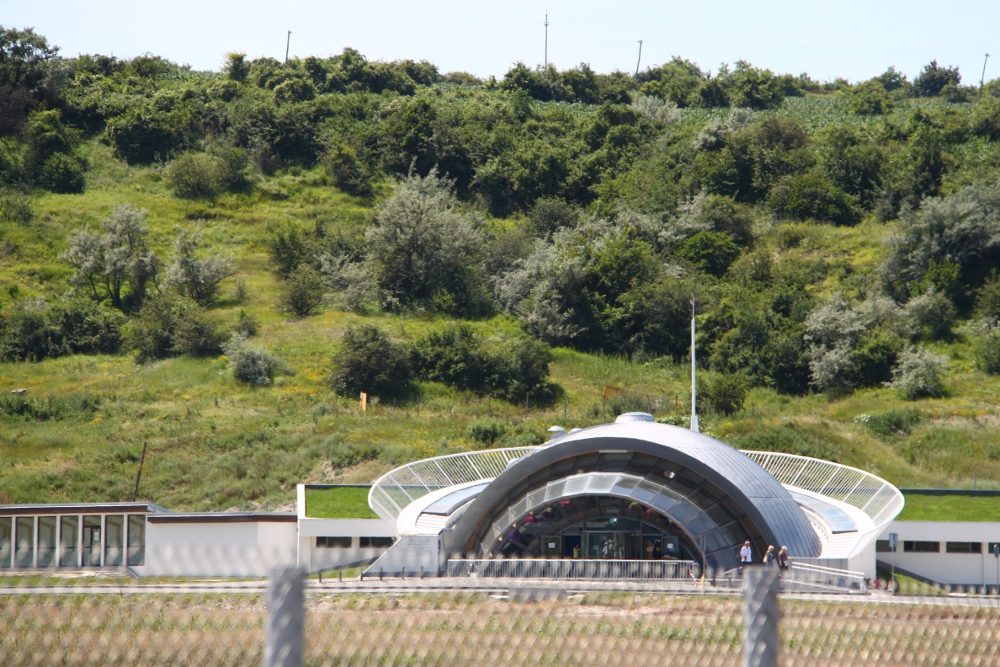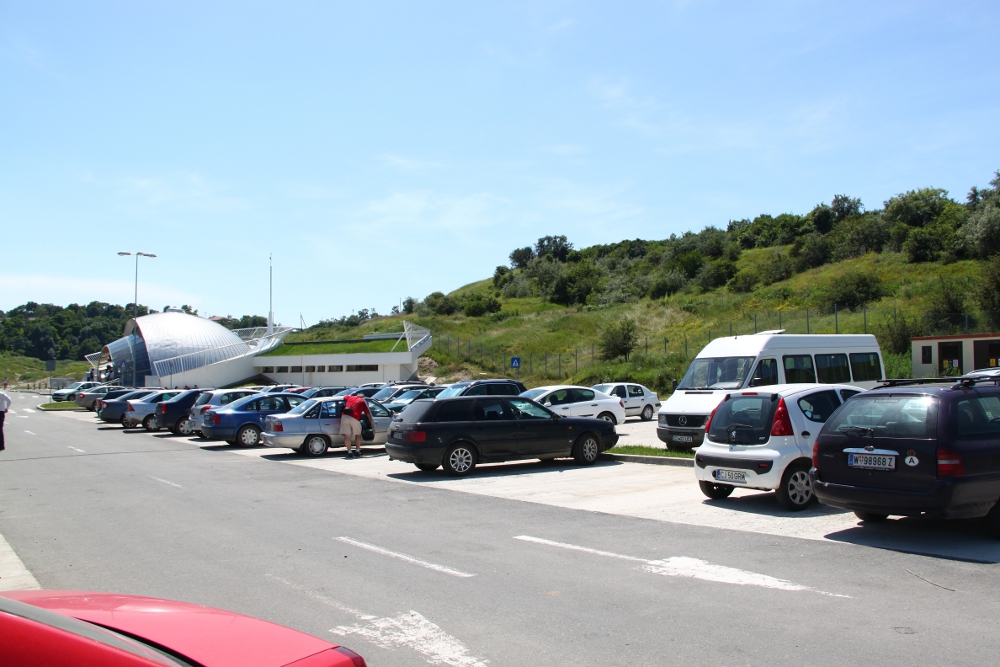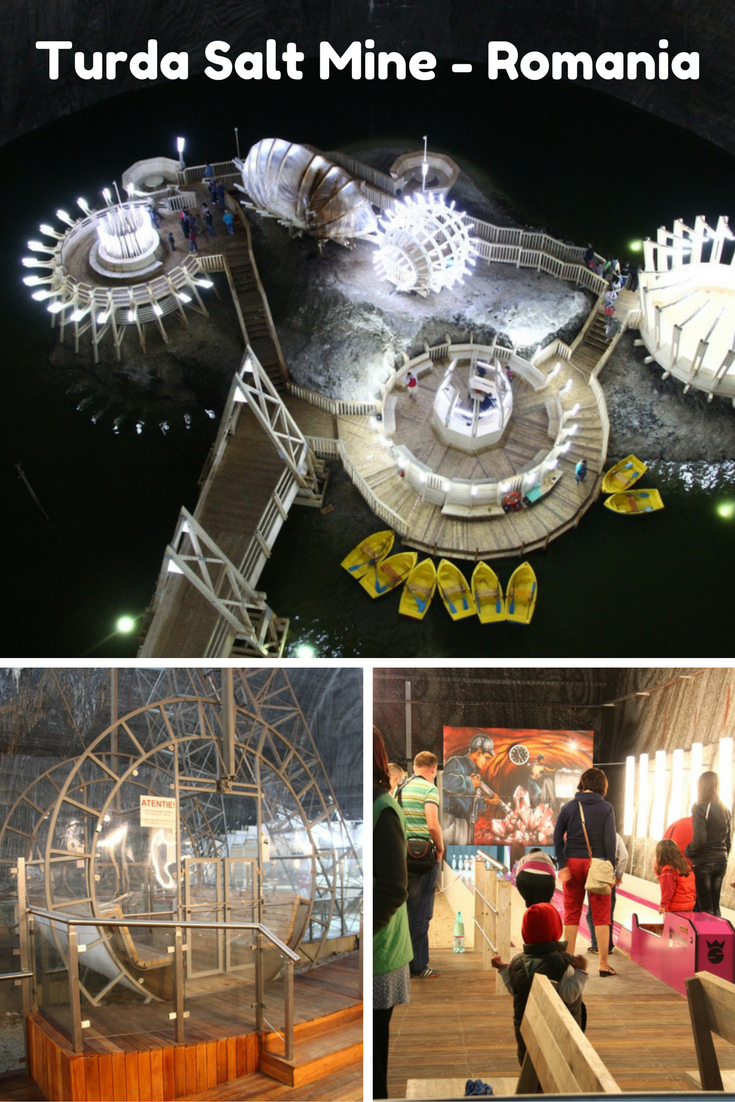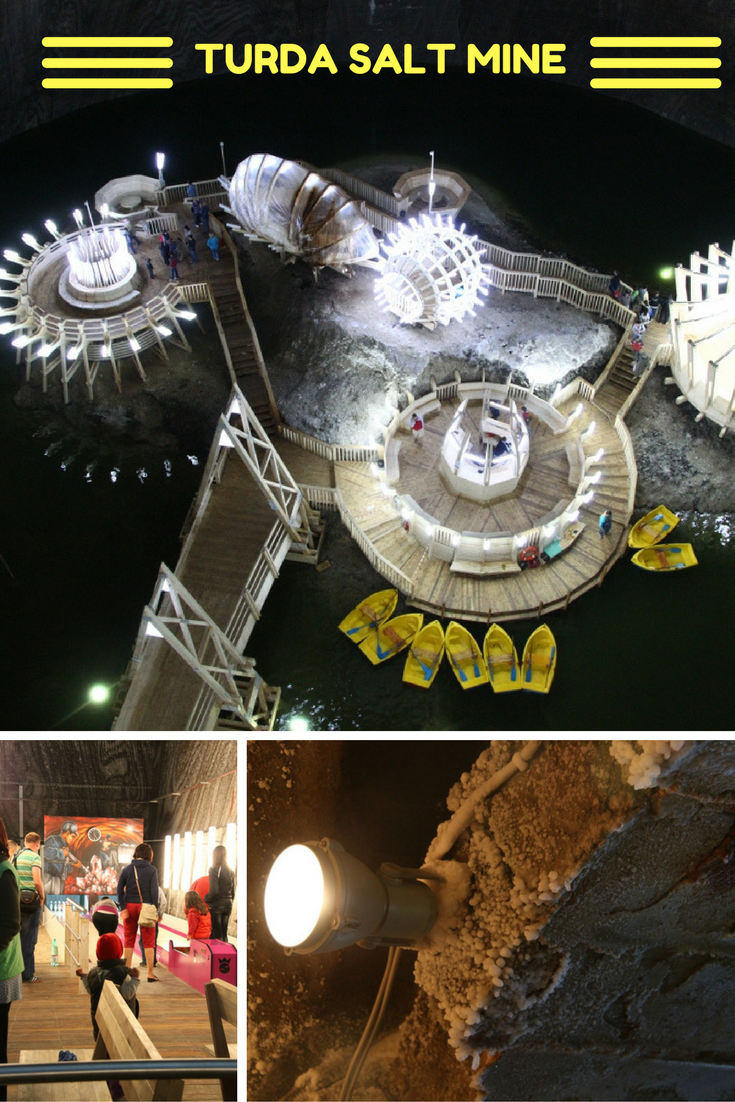 Save
Save
Save
Save
Save
Save