Video(s) of the week: Maribor, Slovenia, 2012 European Capital of Culture
Last Updated on
As I mentioned in one of the posts from yesterday, in 2012 there are 2 European Capital of Culture. I've presented you Guimarães and today I'm inviting you to visit Maribor, the second largest city in Slovenia.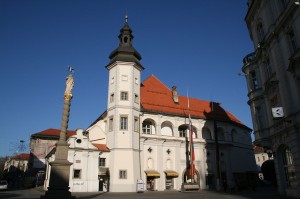 photo by Marion Schneider & Christoph Aistleitner.
I found an official website of Maribor as European Capital of Culture, but I'm concentrating today more on some videos from the city (there aren't many good ones though).
MARIBOR – Eslovenia (Mariborsko / Slovenia / Slovenija) Capital of Culture 2012 – Turismo / travel
Maribor
Maribor (Slovenija) – view over the city (Piramida Hill and Cathedral)