Rodna Mountains – beautiful fall sights in Romania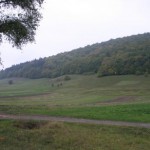 Romania has many gorgeous places. As you may know, in Romania one can find the Carpathian Mountains. It's enough to jump in the car and start touring the country. From the hills, regardless of the part of the country you come from, to the mountains, the sights are simply breathtaking.
Rodna Mountains are part of the Eastern Carpathians, and there is a natural protected Rodna Mountains Park with many species of flora and fauna. But enough with "technical" data (you can read more here).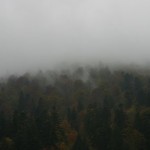 It was a beautiful fall day when we started our car trip on Rodna Mountains. We were in our honeymoon. The morning was foggy and the trip was announcing to be at least interesting. As the road took us higher and higher, the fog dispersed. And at a moment we were above clouds – it was a memorable moment. The sights were amazing – and I wish you all to be able to experience that fantastic view. We kept crossing through layers of  fog and clear until we reached the top. We stopped for a short while to enjoy the colorful view, to fill our lungs with the fresh healthy mountain air. What moments in time!
We continued our trip and enjoyed many more beautiful sights. It was indeed an amazing day, an experience that we must soon try again retaken.