What to Do with 3 Days in Rome: the Ultimate Rome Itinerary
Italians call Rome the Eternal City and there's a phrase that everyone certainly knows in the Bel Paese: all roads lead to Rome. If you still haven't made plans to visit the Italian capital, it's time that you start.
Sure, Rome has a lot to offer: world-class museums, some of the finest restaurants in the country, and unmatched romantic charm.
However, most visitors tend to include Rome in a wider Italian or even European itinerary for their holidays and their time in the ancient capital of the Roman Empire is often limited.
That's even more relevant when they're traveling from overseas and have to apply for a Schengen visa that will allow them to visit most European countries in one go (if you need more information on European travel authorizations, we've got you covered).
A short trip doesn't have to mean missing out on an unforgettable Roman experience. The key is good planning: if you know where to go and have all the practical information about the city's main attractions, you'll be able to make the best of your Roman holidays.
In this article, you'll find useful information for first-time visitors for a 3-day holiday in Rome, including:
The ideal 3-day itinerary to enjoy Rome stress-free
Practical tips for a smooth and exciting stay in Rome.
What to Do with 3 Days in Rome: the Ultimate Rome Itinerary
No time? No problem. Here's our best advice for foreigners who wish to see and taste everything that Rome has to offer in just 3 days. I already presented you what you can do in one day in Rome and the best trips from Rome as well as some hidden gems in Rome.
Day-By-Day Rome Itinerary
Day One: Ancient Rome and the Heart of Town
One of the perks of Rome is that this city is an open-air museum so, if you are wondering what to do with 3 days in Rome, you should start exploring Rome on foot.
If you're lucky enough to travel when the climate is gentle and temperatures mild (Spring and Autumn are best), you'll fall in love with the city by just walking around its cobblestone streets and admiring the ruins and architecture.
Here are your Day 1 highlights of this 3 days in Rome itinerary:
The Colosseum
The very essence of Rome – one of Rome's landmarks that you simply have to include on your Rome itinerary. Start your journey here but be mindful that entries are often sold out.
Purchasing a ticket in advance online is a must. Return at night time for some of the best photos you'll take on your holiday.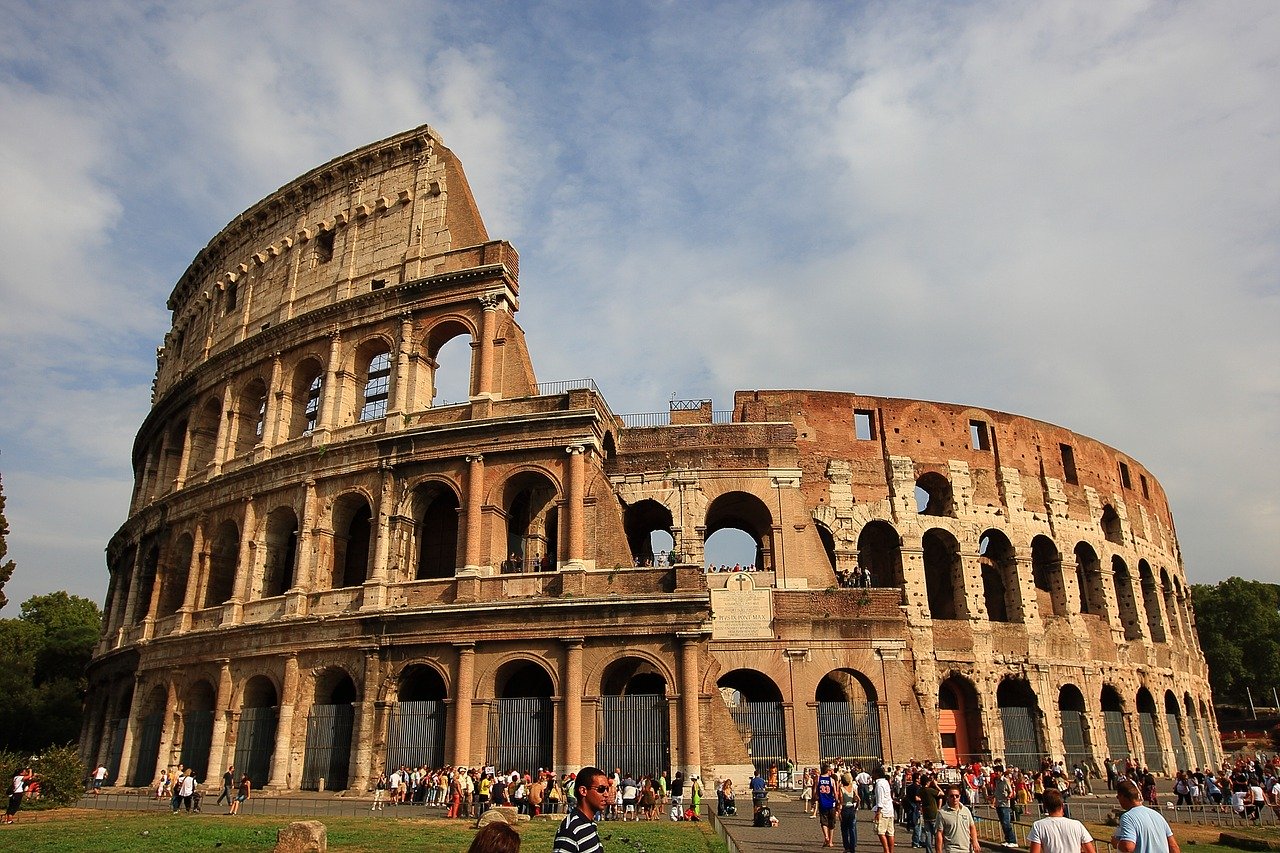 The Roman Forum and Palatine Hill
The real heart of the Roman Empire, there are no words to describe these now beautiful gardens where tourists will be able to really breathe in history. Make sure you visit them on your Rome trip.
Piazza Navona and the Trevi Fountain
During your walk, you'll soon realize that Rome is home to a great number of enchanting squares and corners.
Yet, nothing is quite unique and iconic as Piazza Navona and the Trevi Fountain. Toss a coin in the fountain and feel like you're living La Dolce Vita. The Trevi Fountain is another example of famous tourist spots in Rome that you should see in 3 days in Rome.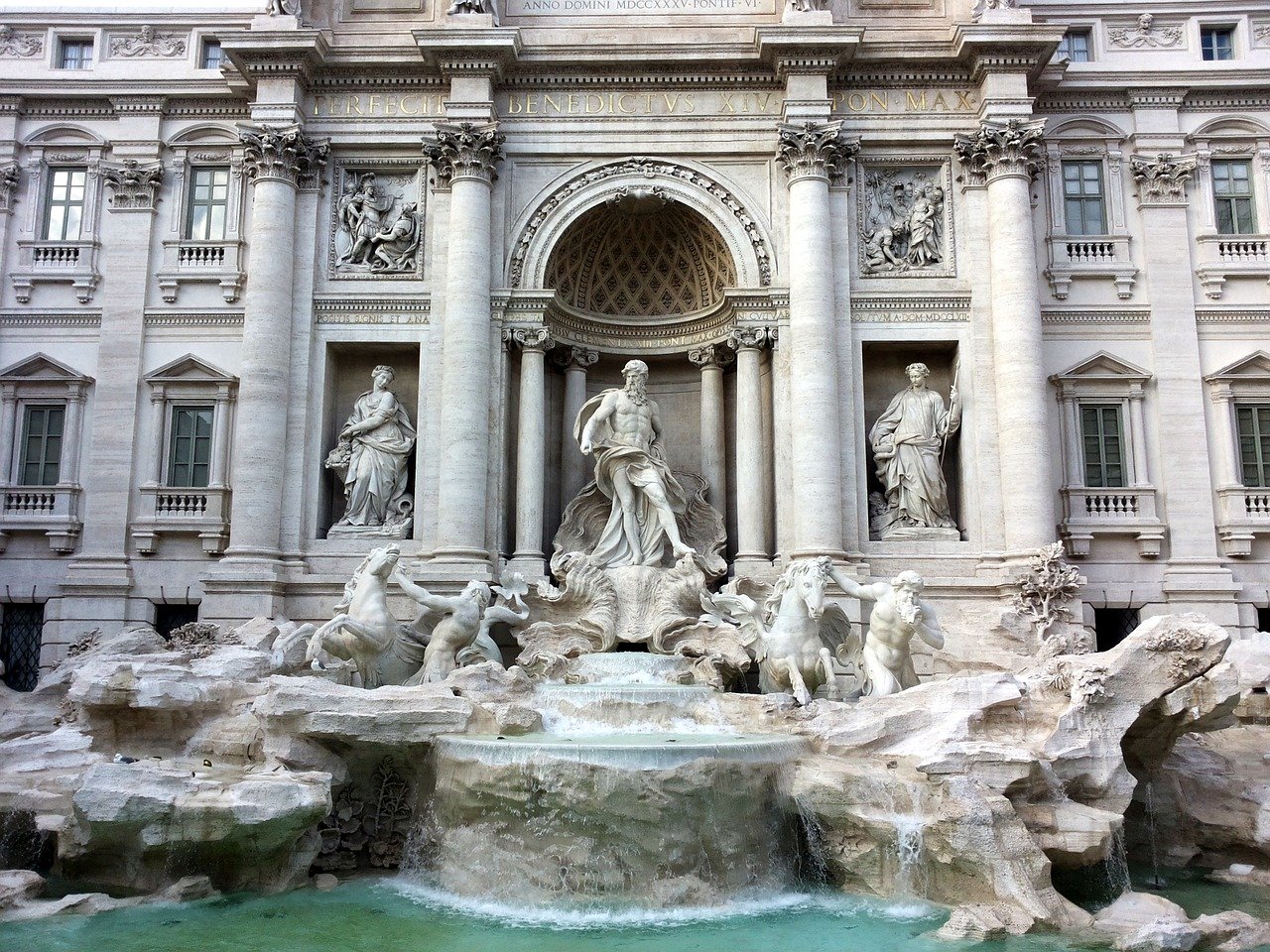 Day Two in Rome: Vatican City and St Peter's Basilica
Although a completely independent state, the Vatican has agreements in place with Italy so that you can walk across the border without having to apply for a separate visa or go through security checks.
The home of the Pope hosts some of the world's finest artworks. It's really an unmissable opportunity and that is why these tourist attractions are included in this Rome itinerary for 3 days.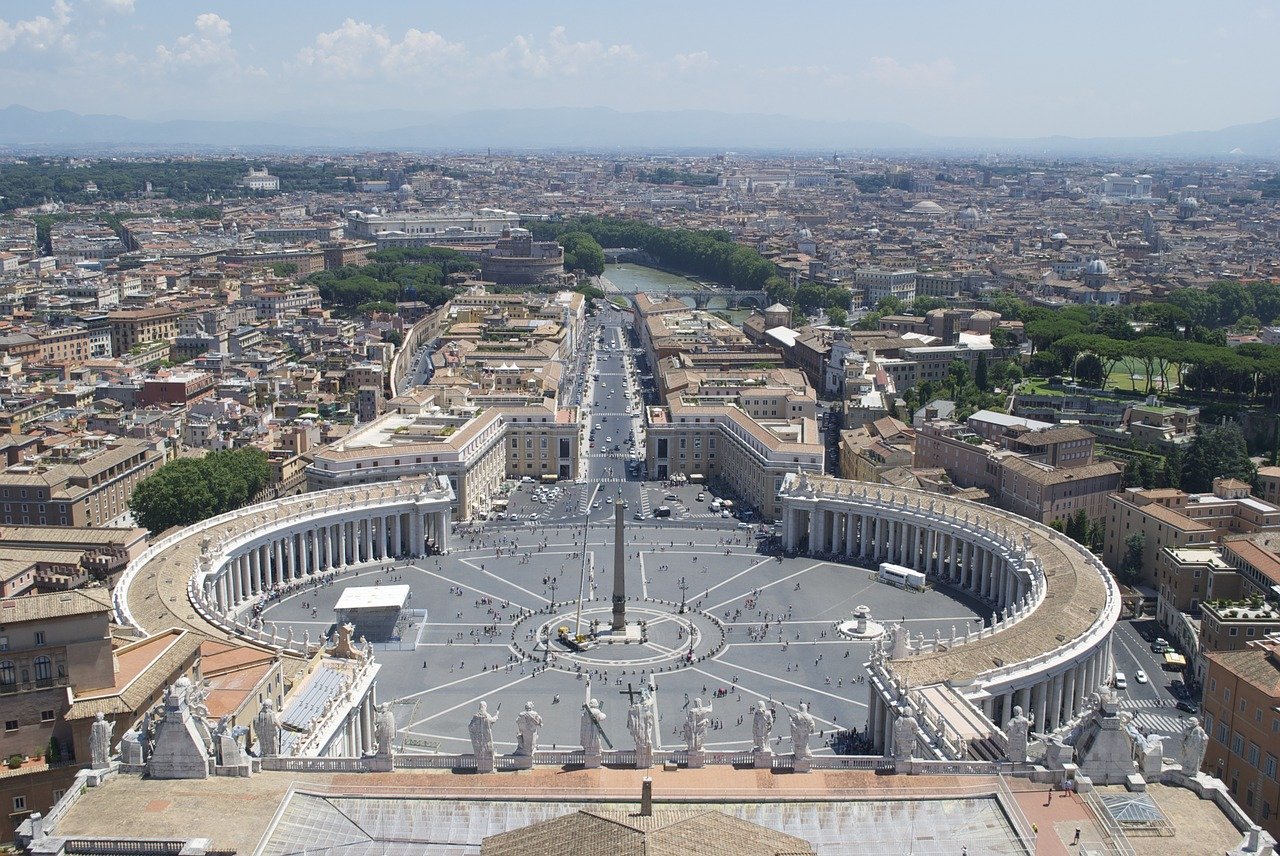 The Day 2 highlights include:
St Peter's Square
You will see plenty of peregrines here who come to visit the very center of the Catholic community.
This is where the Pope addresses believers every Sunday.
St Peter's Basilica
The Basilica opens at 7 am and I suggest that you come here early.
It's one of the world's most spectacular cathedrals and absolutely worth a visit.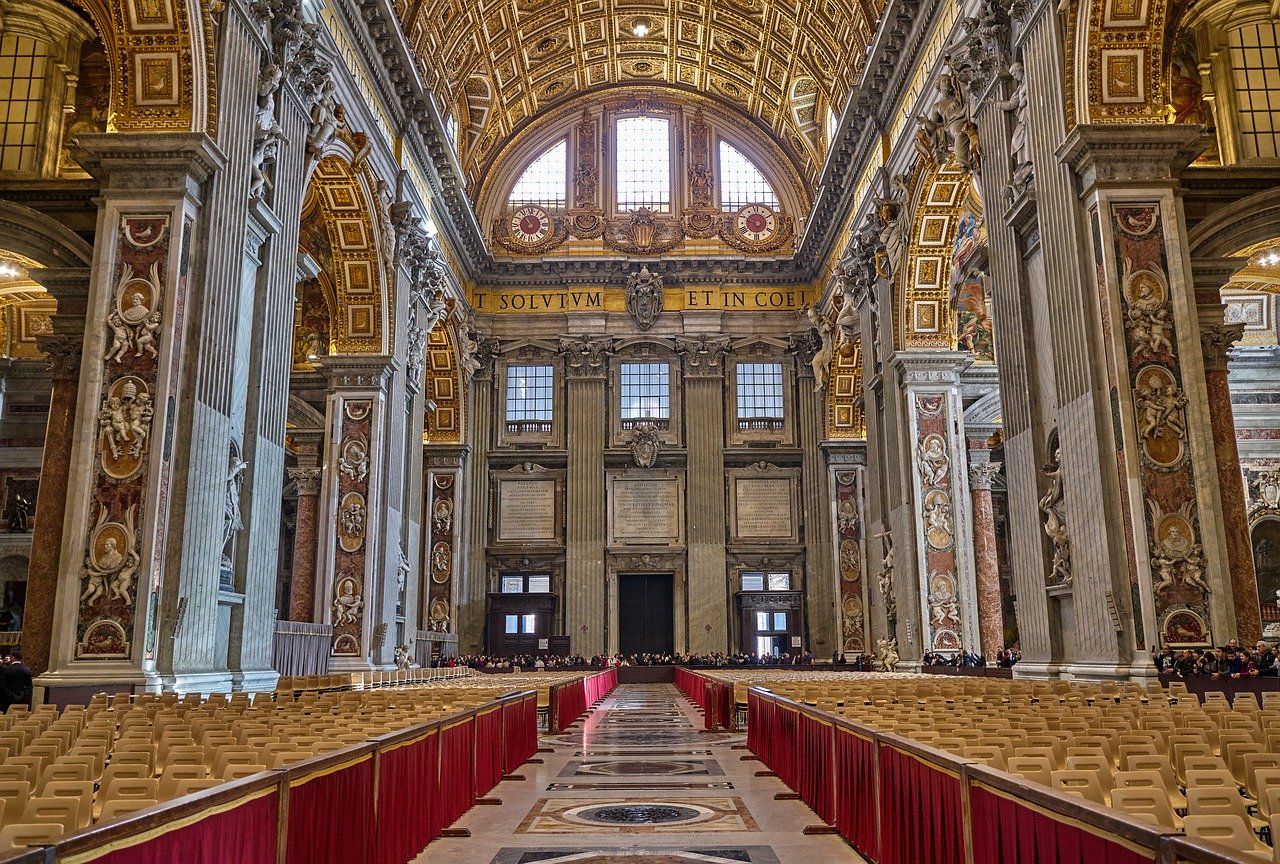 Vatican Museums and the Sistine Chapel
I advise you to book your tickets in advance. History and art lovers will gladly spend the whole day here and be amazed by these masterpieces.
The Sistine Chapel is one of the best places to visit in 3 days in Rome.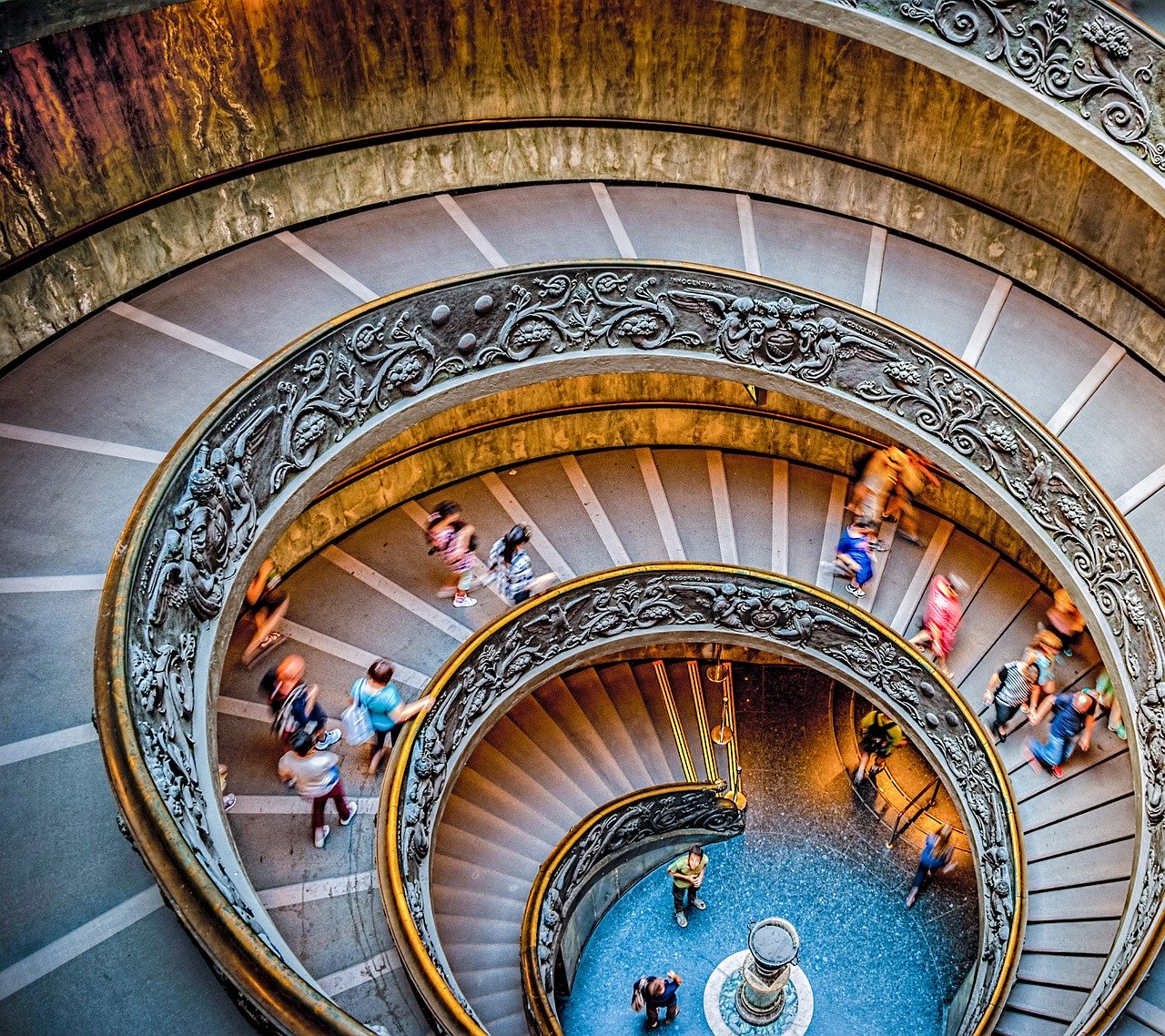 Day Three: Do as the Romans Do
In the past 48 hours, your feet have walked long kilometers and your eyes have taken in some of the very best the Italian culture has to offer.
It's time to make your taste buds rejoice too with the third day made of culinary experiences in the neighborhoods that are most loved by Roman foodies.
Here is a list of areas you will want to explore if you wish to spend a truly Roman day:
Trastevere
One of Rome's most romantic neighborhoods, this is the perfect place to enjoy an authentic aperitivo while you take in the beauty of the area — and why not, enjoy some people-watching.
Trastevere is known to be a place beloved by generations of Roman artists, who came here to discuss poetry, music, and politics, and spark their creativity.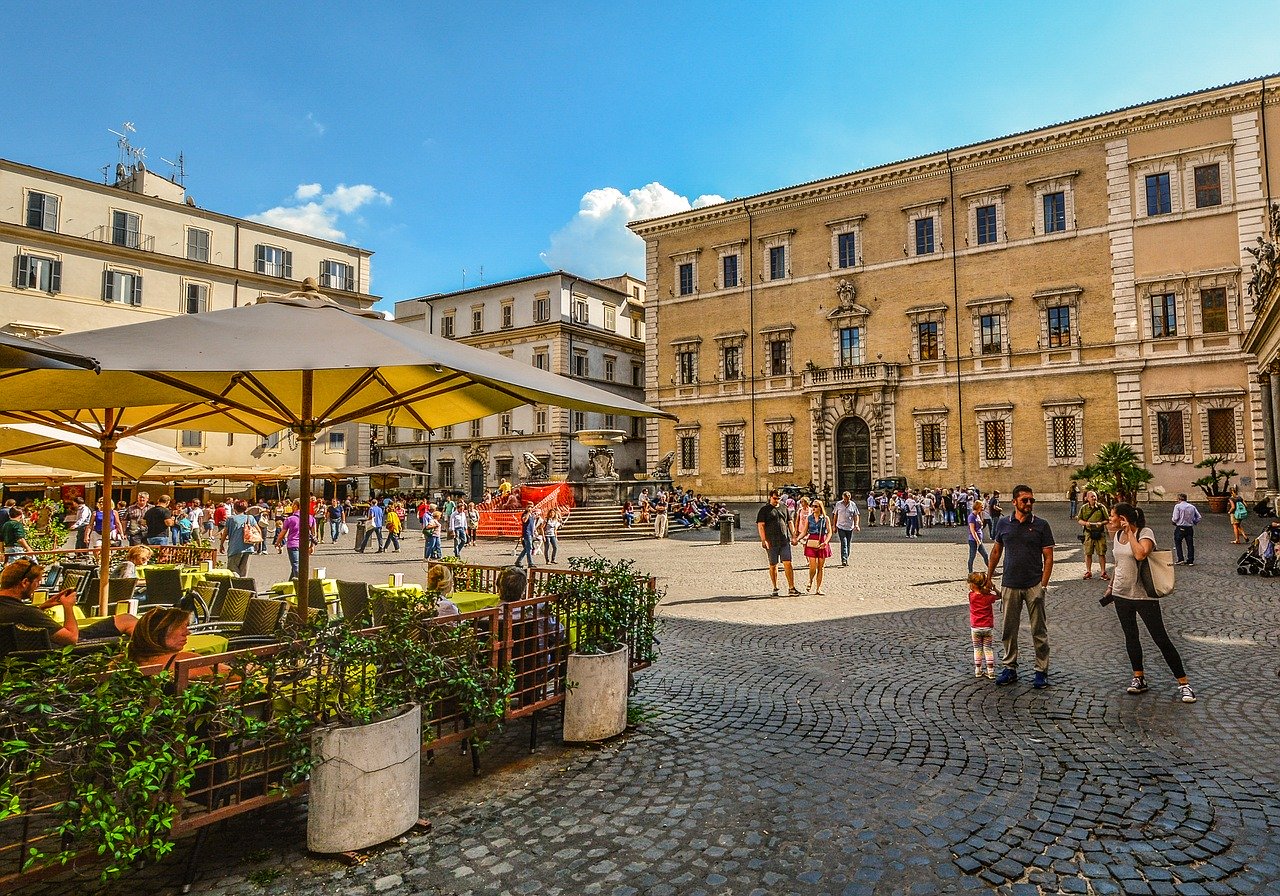 Testaccio
Undeniably Rome's most famous foodie area, Testaccio has you in for a treat.
You won't be disappointed by its traditional osterias and trattorias but don't forget to visit the Testaccio Market and try some of the amazing street food stands.
The Jewish Ghetto
Established by Pope Paul IV, this walled quarter on the banks of the Tiber River is now the place to be if you want to try the delicious Roman Kosher cuisine.
3 Days in Rome: Practical Advice for Tourists
Optimizing your time is everything when it comes to a short-term visit. Here are a few useful tips that will help you do just that and arrive prepared:
Research the best areas to stay in Rome for convenience. Of course, each traveler's budget and needs will be different. I suggest the neighborhoods of Ottaviano, Monti, and Esquilino for accessibility to the main Roman attractions.
Consider signing up for one of the many guided tours of Rome. Rome is explorable in complete independence, but a guided tour will allow you to learn and see more in a shorter time.
Consider purchasing a visitor pass for museums and other attractions if you plan to visit a considerable amount, as most will charge an entry fee. There are many options available that fit all budgets as you explore Rome.
Mind the dress code. Roman temperatures can get pretty high during the summer and locals are used to tourists walking around in shorts and flip flops. However, many attractions are also religious sites that will require you to cover your knees, shoulders, and cleavage.
About the author:
Dorothy Jones is an experienced content writer. She is associated with many renowned travel blogs as a guest author where she shares her travel experience with the audience.