Unusual things to do in Orlando
Most people visit Orlando hoping to enjoy each and every one of the theme parks the city hosts and, seriously, who wouldn't? The truth is, it is hard coming to the magic city and even think of skipping places like Universal Studios, Epcot, Walt Disney World Resort or Sea World Orlando. But there are also great unusual things to do in Orlando worthy to be included on your Orlando itinerary.
Now; if you, like me, are into digging dipper than the obvious pulls, or if you just need a rest from the parks and their craze, let me tell you Orlando has lots of interesting sites you might have not even thought about.
From going shopping and enjoying nature to skydiving and even exploring the universe, this spectacular city thrives with unusual things to do you can enjoy alone or with your family.
As you know, we already presented you a few interesting facts about Orlando and things to do near Orlando – now it's time to discover the unusual things to do in Orlando.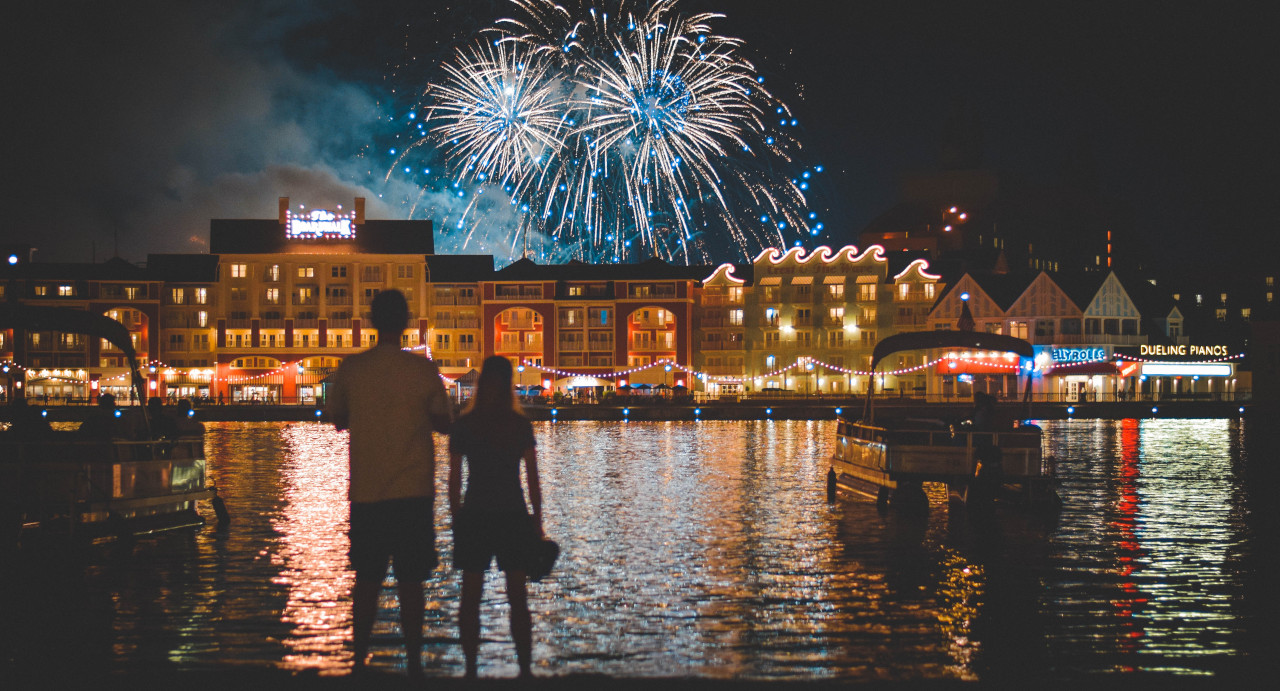 Photo source
An important tip if you are to explore any of these lures, is to book a car rental as some places can be further away from each other and taking public transportation might not be very comfortable nor cheap, even more if you're traveling with your fam.
Here's a list with some of the unusual places you can visit in Orlando apart from the parks:
Unusual things to do in Orlando
Get the best bargains at Orlando Premium Outlets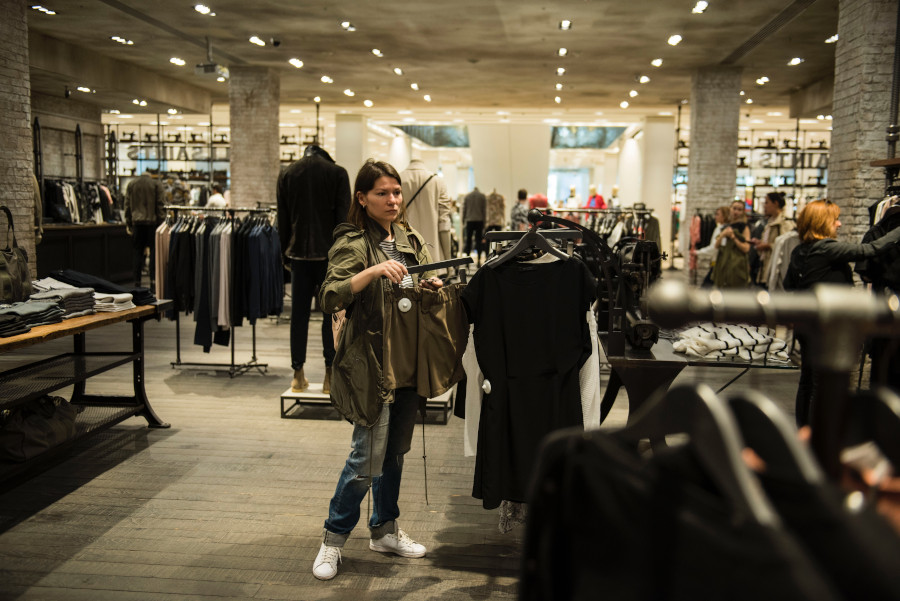 Photo source
Going shopping on vacation might not sound like the ideal plan but once you step a foot on Orlando premium Outlets, you'll realize it is actually the best deal! Who wouldn't like to get the best clothing brands at almost hilarious prices?!
Well, at Orlando premium Outlets you will find the best of the fashion world at up to 65% off! But why is this?
Simple… These are Outlets, which means that all their stores have hangers «Clearance« (super discounted merchandise from the best brands!).
What is more, there is a restaurant area with a wide selection of gourmet dining where apart from Starbucks, Subway or Sbarro, you can find some restaurants specialized in sushi, pasta, Japanese food, hamburgers or chicken specialties.
They also offer its visitors conveniently located free of charge bathrooms, where you will find changing tables for babies, drinking fountains and alcohol gel for sanitation, everything to give the best shopping experience.
Ride swan boats at Lake Eola Park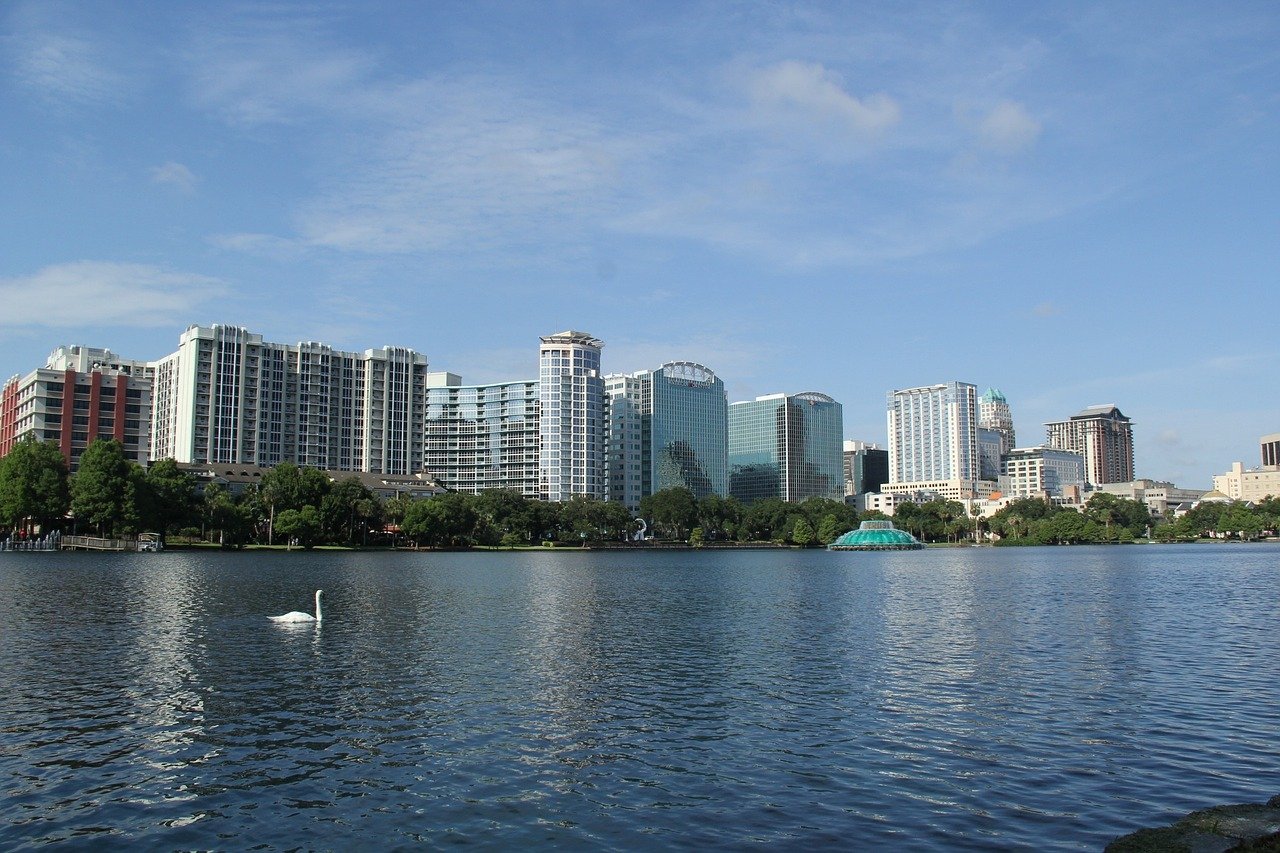 photo via
Just imagine spotting real swans swimming in circles around you as you paddle enjoying the warm breezes of Lake Eola Park.
This is one of the greatest ways to enjoy Orlando's nature as the Park has about a mile of pretty paths, charming bird sculptures, and flowering gardens from where you can appreciate a spectacular view of the downtown Orlando silhouette.
The dock is located on the north end of Lake Eola by Relax Grill, and they offer a dozen swan boats and four gondola-style boats available for rent.
A great recommendation is to rent the boats at night so you can get a great view of the sunset nightly fountain light/music show at 8pm and 9:30pm. This is definitely one of the fun things to do in Orlando!
You can also head to the park on Sunday mornings when the popular farmer's market sells street food, fresh local produce, preserves, and artwork!
Take a tour around Downtown Orlando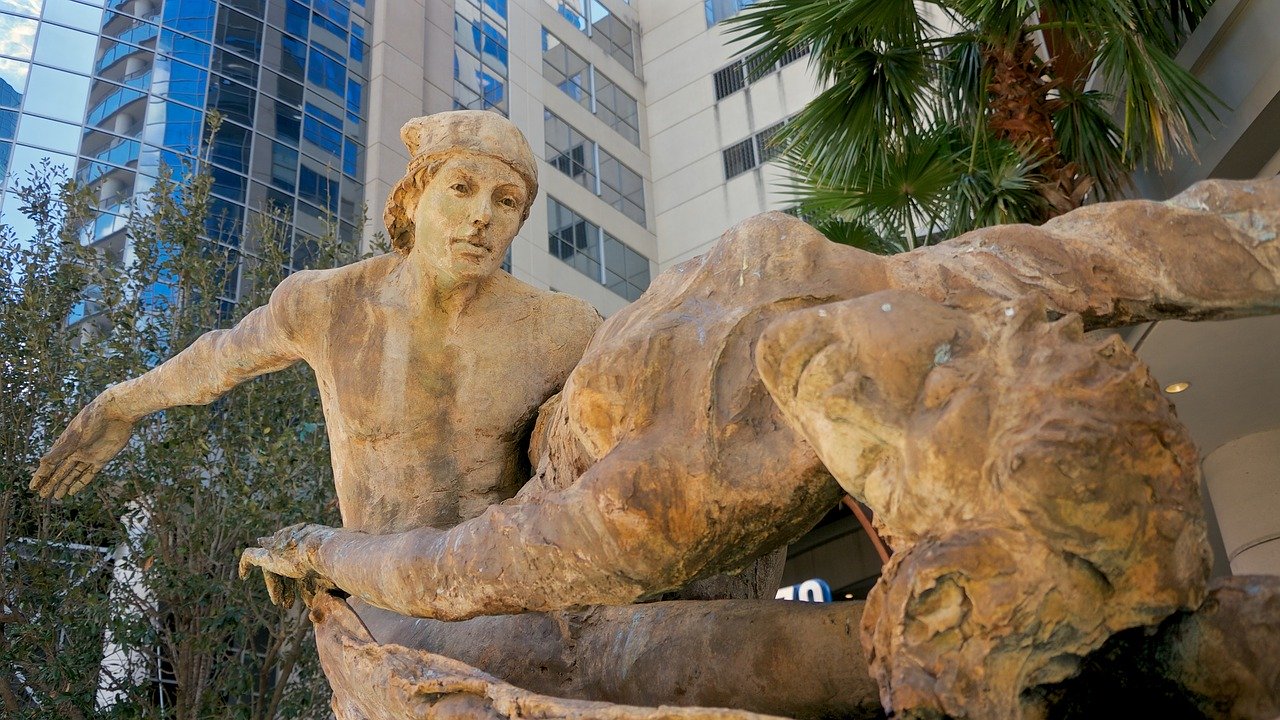 Image source
There's one place in Orlando many people forget to visit, and that's Downtown. That is why Downtown Orlando can be included on this list of unusual places to visit in Orlando.
Well, let me tell you something, if you skip it, you are missing out big time because although you won't spot any fantasy castles or cartoon characters, you will find a cosmopolitan neighborhood with amazing artworks, a spacious lakeside park, interesting museums, and multiple shops. This is one of the fantastic things to do in Orlando besides the parks.
A great idea is renting a car and touring around the most iconic sites as it is usually cheaper than taking a taxi or public transport. Some of the best spots in downtown include The Dr. Phillips Center for the Performing Arts, American Ghost Adventures, The Wells' Built Museum of African American History, Lake Eola Park and The Orange County History Center, among others. As you can see, there are plenty of unusual things to do in Orlando you can enjoy so make sure you include them on your Orlando trip.
Soar into the air at iFly Orlando
If you are a fan of adventure, there's a really cool place that can really turn you inside out and upside down. iFly Orlando offers a simulated flying experience for all ages where you will be able to live all the excitement of skydiving without actually having to jump out of an airplane!
There's no use of harnesses or parachutes here, just sensation of freefalling but without ever leaving solid ground. iFly Orlando uses indoor wind tunnel systems that give you a realistic experience of freefalling from a plane using its wall-to-wall cushion of air that allows you to float safely off the ground.
The attraction is safe for children as young as 3 to seniors as old as 90!! There's an experienced team of trainers who will make sure you are safe and having fun all the time. Don't think it twice and enjoy the fall!
Explore the Universe at Kennedy Space Center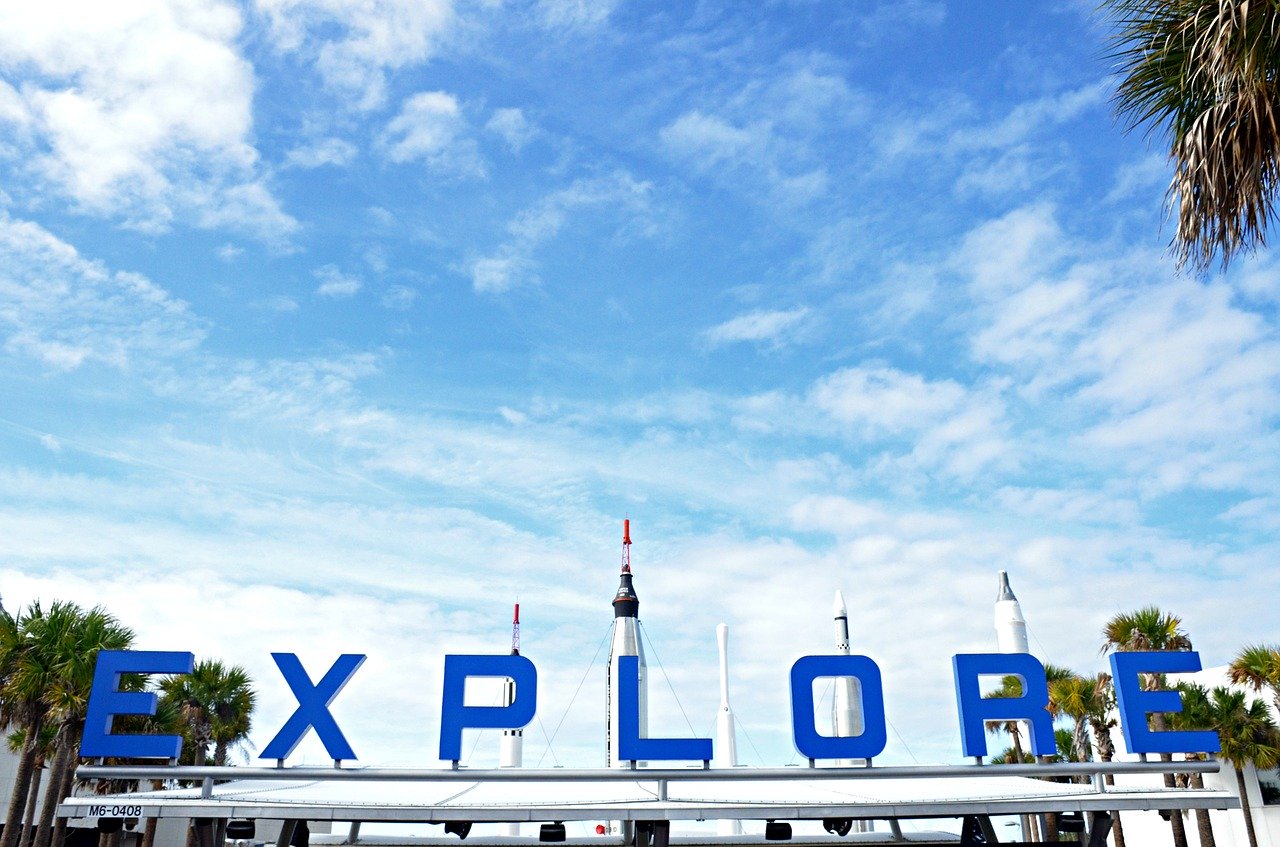 photo source
Who could possibly not get fascinated by the universe and its mysteries? Kennedy Space Center offers you an out-of-this-world experience where you can dive into the story of the humans in space! Truly one of the unique things to do in Orlando on your trip here!
This complex is considered by many to be some sort a park or attraction but it is actually a part of the NASA that is open to the public so it can be seen more like a museum where you can learn about early space adventures and pioneers at Heroes & Legends zone, for example.
You will also have access to launch sites and learn about the Apollo Era at Race to the Moon, featuring a Saturn V rocket.
What is more, did you ever think of seeing a real space shutter?? Also possible at Kennedy Space Center, you will have the chance of visiting the inside of the Atlantis Space Shuttle!!
Orlando is famous for its world-renowned theme parks but as you can see on the lines above, there are plenty of fun, interesting options you can try to get to know Orlando from a different perspective! Make sure to include as many as possible of these unusual things to do in Orlando on your trip.