Fuerteventura, amazing beaches and a UNESCO Biosphere Reserve
Canary Islands are a famous destination for those looking to relax, enjoy a good weather, beautiful beaches and crystal clear water. In the south-west Spain you can go to Fuerteventura, a place that was included in UNESCO's Biosphere Reserves list.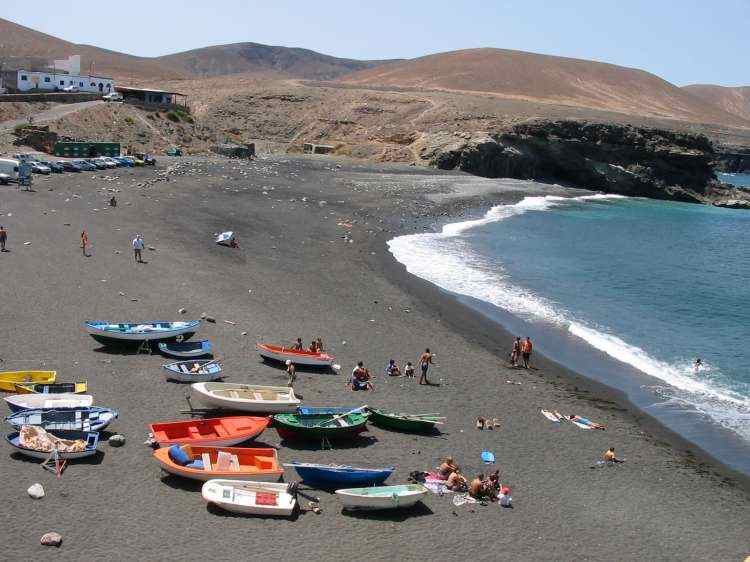 photo from Wikimedia
Translated, the name of the island is 'Strong Winds'. Given the fact that tourism is the main activity here, you can easily realize that this might very well be a part of paradise on Earth. Plus, if you love going to various places included by the UNESCO in its lists, this is a biosphere reserve. Quoting from the UNESCO Curier, "The Fuerteventura reserve consists of not only the island's beaches, the longest in the Archipelago, but also a strip of sea extending three to five nautical miles.
The site encompasses an array of ecosystems including desert and semi-desert as well as coastal and marine areas. Famed for the diversity of marine life (dolphins, sperm whales, sea turtles that reproduce on the beaches, etc), the island is also one of the foremost sites of geo-paleontological interest in the world.". Impressed by now? I sure am!
Plus, the island has various activities accommodating different tastes and needs. You can enjoy a great nightlife, with concerts and festivals, you can choose from a number of water activities (diving, swimming, windsurfing, sailing, fishing and so on and so forth), or you can just relax on the beaches. This island is in fact the second largest one of the Canary Islands 😉 You can also visit some museums – for instance The Antigua Windmill Craft Centre or The Salt Museum.
On the Canary Islands' tourism site we are invited to imagine Fuerteventura: "Think of long, untouched beaches of white sand, set in a coastline bathed by the ocean with calm transparent water that invites you to relax in evocative intimacy."
I admit I would love to find out more about this biosphere reserve, about the rich marine life, and, even if usually I go to places and visit museums, walk all day long, now I am dreaming of a relaxing vacation and beaches 😉 But, hey, it's April, so dreaming about sandy beaches is only natural, I'd say! And how flights to Fuerteventura are easy to find, I'm guessing I should be thinking very carefully to where I'm going next!