A pink bank and The National Anthem Museum in Brasov, Romania
When do you think about money, do you think about the color pink? Well, from now on you might as in Brasov, The National Bank of Romania's branch is located in a pink building. It is an old building, a beautiful one, I might add – but, I admit, I photographed the building first for its color and then I saw to whom it belongs.
Another really interesting thing: in the left side of this building you can see our national flag – red, yellow, blue – on the house. That is The National Anthem Museum – Casa Muresenilor (Mureseni's House).
Click on the photos to view them in a larger size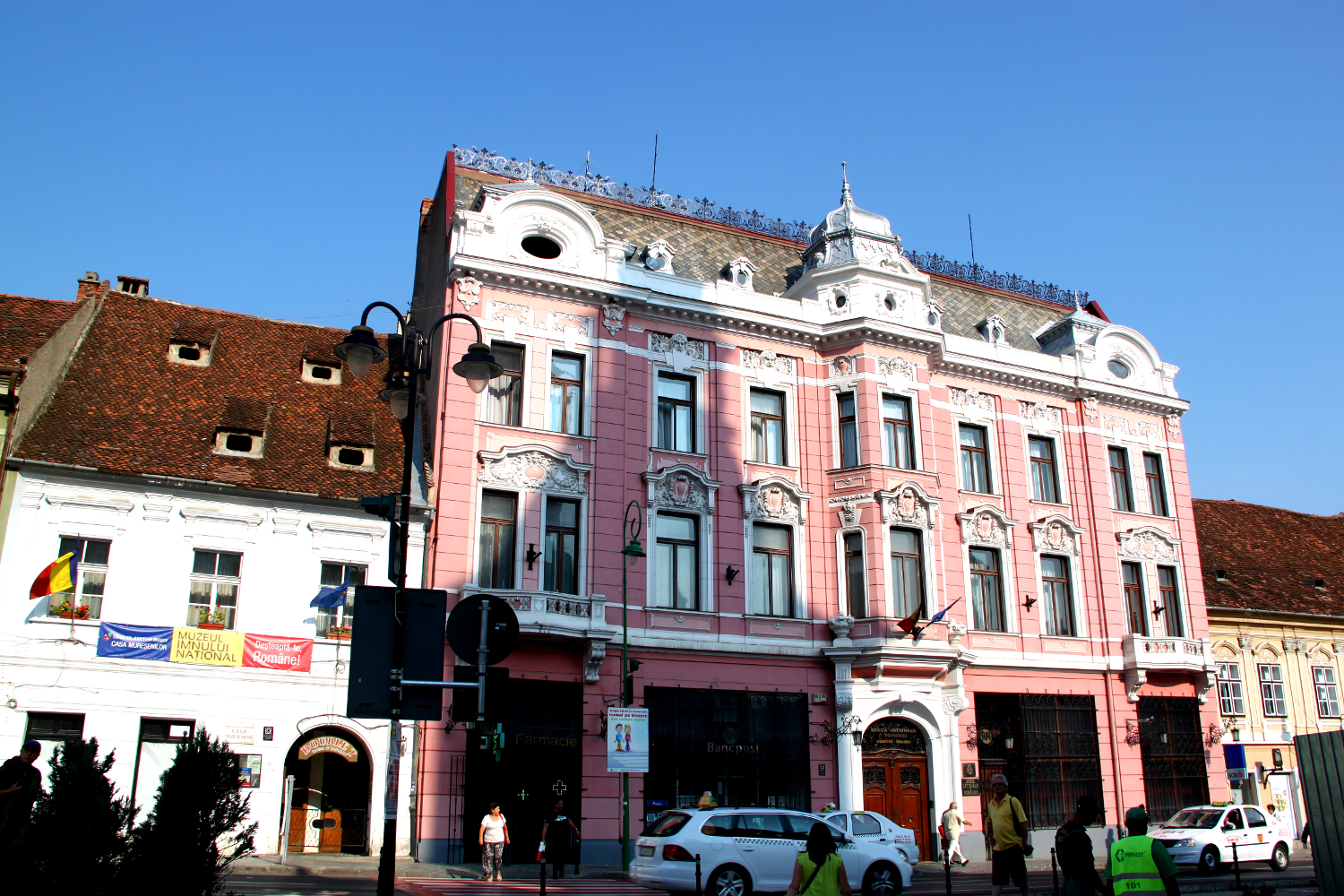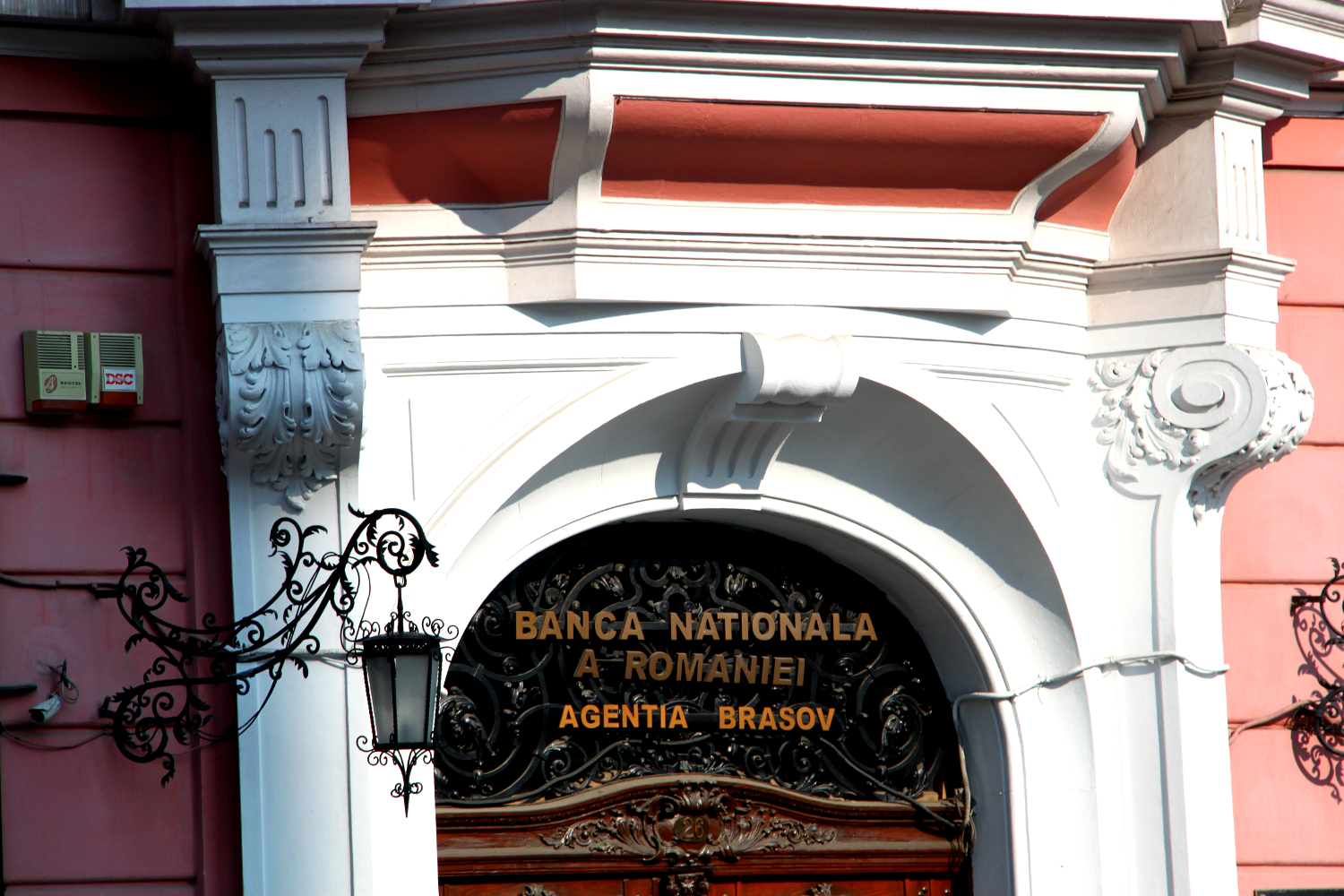 For those of you unfamiliar with Romanian's cultural history, the Mureseni family was a very important and powerful political and cultural family. For more than half of a century they lead "Gazeta Transilvaniei", an important paper in that time and they kept significant correspondence with relevant people from that period of time. Their offspring donated the building and the impressive collection of manuscripts, correspondence, along with furniture pieces, sculptures and painting to start a museum – and nowadays it is a modern interesting museum here.
You can see many photos from inside the museum here. Some of the items displayed in the museum have QR codes thus providing access to multimedia information too all visitors on tablets and smartphones. You can see a video below documenting this "feature" (it is in Romanian, true).
All in all, I found these two building to be very interesting and I hope you like the photo.