The Technical Museum in Brno and the powerful feeling of time passing by really fast
I have to admit that it was a bit of a shock to see many products from my childhood presented in a museum. Do you want to feel like you are old, really old? Then you can visit a technical museum :). Yes, that's the feeling I had visiting the Technical Museum in Brno, Czech Republic.
We wanted to see the museum – actually we saw the airplanes in the museum's yard from our arrival in Brno – so in the second part of our second day in Brno we paid it a visit.
We liked – as I already told you – the "statue" – mascot – in front of the museum. Funny, inspiring, nice 🙂
click on each photo for a larger view!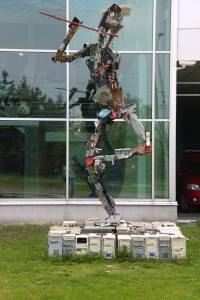 While entering the museum we saw the mechanism of a big clock – and as we continued our walk, we saw many more such mechanism and clocks.
The ticket wasn't expensive – however you need to have cash as you can only pay with cash – entrance, souvenirs, cards aren't accepted.
The first floor brought us an interesting and surprising exhibition – as we already told you: a whole room dedicated to strollers. Various designs from various periods of time. Really interesting and unexpected!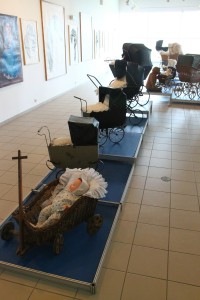 We saw some nice airplanes,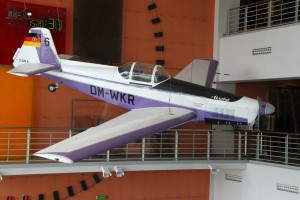 helicopters, cars, motorcycles and bikes – really nice arranged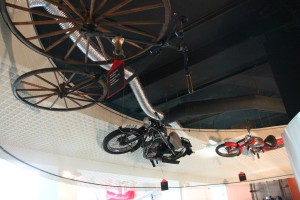 computers, a section dedicated to medicine.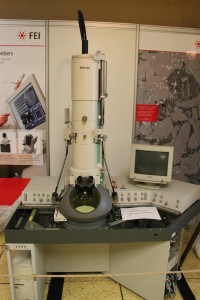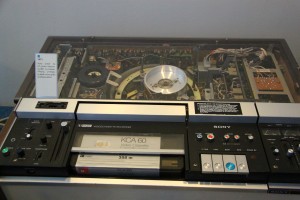 There is also a dedicated area for airplanes – their engines are also exhibited – and the last floor has also a play room – for children.
Many devices from our homes – telephones, TVs, radios, vacuum cleaners and so on – also have dedicated spaces, including some of our childhood toys and even some guns. Yes, the content is quite different, and yes, I owned some devices exhibited in this museum – thus the being old feeling.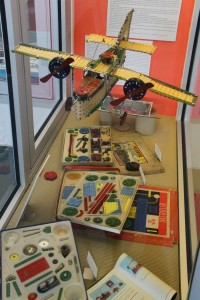 The oldest exhibit is a sword from 1300 BC.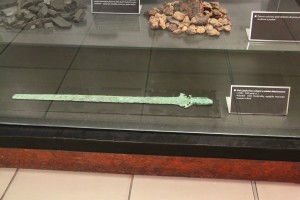 This museum – as all the technical ones – only goes to show that time seems to fly when it comes to technology. The development in this area was really done with "the speed of light", and I am sure many of the things we own right now will be museum pieces by the time we are old and grey.
All in all we liked our visit in this museum and discovering various items from different periods.