Best Day Trips in Italy from Rome
As the Eternal City, Rome's environs offer the traveler an easy way to move through time. There are a number of interesting sites just outside Rome that are worth visiting.
1. Cerveteri & Tarquinia
Less than 30 miles from Rome, these towns are the remnants left by the area's first inhabitants, the Etruscans. You can visit the necropoli, or cities of the dead, and see Etruscan tombs. The most interesting tomb is Tomba Bella in the Necropolis of Banditacca, the area's primary burial ground.
If you want to see more than tombs, the museum in nearby Tarquinia has elaborate Etruscan exhibits that display vases, jewelry, paintings, and sarcophagi. However, the jewel of the museum is a pair of winged horses taken from a Tarquinian temple pediment. Almost life-sized, these terra-cotta horses are considered the finest Estruscan works ever discovered.
2. Ostia Antica
During the time of the Roman Empire, Ostia was the city's seaport, although changes in sea levels have since made this impossible. However, as an important part of ancient Rome, Ostia has a number of fascinating attractions.
One of the world's oldest synagogues is located in Ostia, and the oldest found outside of Israel. Dating from the first century A.D., you can visit its ruins, which include a column decorated with a menorah. You can also see ruins meeting the more ordinary needs of ancient Romans, like apartment buildings (called "insula") and public latrines.
This is an easy day trip to combine with a visit to the beach at Ostia Lido.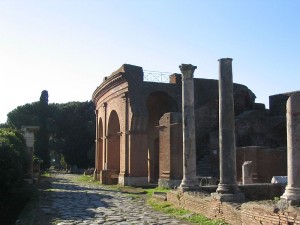 3. Villa d'Este at Tivoli
The gardens at Villa d'Este are a UNESCO World Heritage Site. The villa is considered a great example of Italian Renaissance architecture and its gardens, a masterpiece of the Italian garden style. The buildings and gardens were commissioned by Cardinal Ippolito II d'Este and built in the latter half of the 16th century.
In addition to visiting the elaborate villa and gardens, there is also the Museum of the Book on site. This museum is in the gardens and presents the story of ancient publishing, from papyrus to illuminated manuscripts to various writing instruments.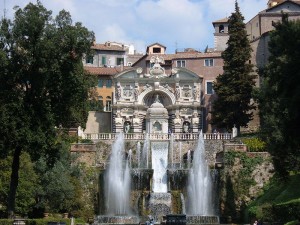 4. Vatican City
This city within a city can be seen from many Rome apartments and deserves an entire day in its own right. The papal apartments in Rome can be seen from St. Peter's Square, above the colonnade to the right. As impressive as the architecture is, the Vatican Museums are where you'll see the Sistine Chapel and other incomparable works of art.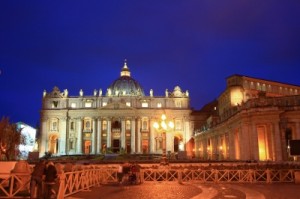 These are a just a few of day trips you can enjoy from Rome. You can choose from a wide array of short term rental Rome apartments that will make a good base from which to enjoy the area.