Traditional Romanian Mucenici recipe – what are they and how you can easily make them yourself!
Mucenici – a special Romanian dish that you simply have to try. And if you are not in Romania today, don't worry: you can easily make them yourself. They are great, really tasteful, I guarantee.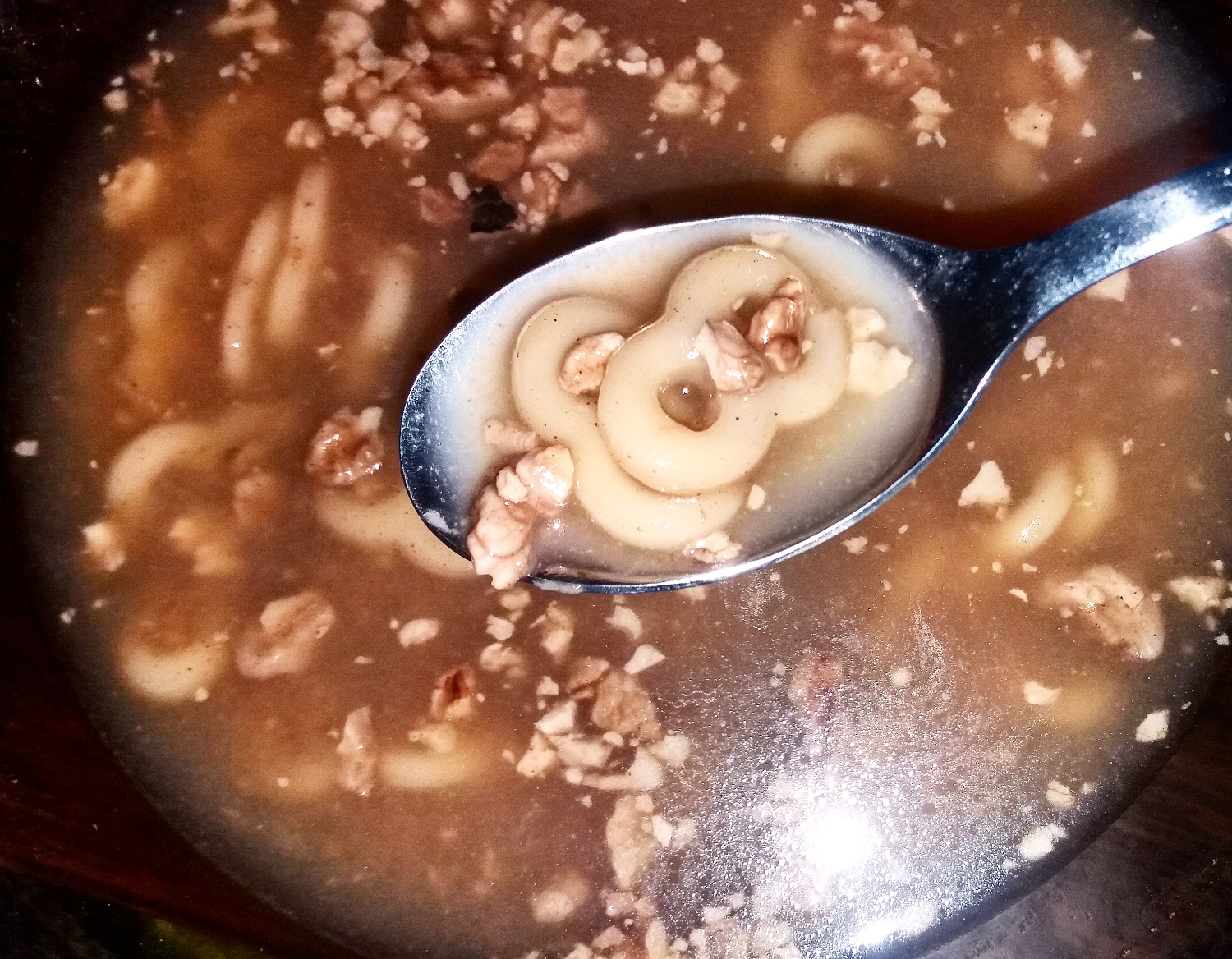 Their origin is religious as, on March 9th, in Romania we celebrate the "Mucenici" – aka the 40 martyrs of Sebaste, Roman soldiers in the Legio XII Fulminata who were tortured and executed in Sebaste (present-day Sivas in Turkey) because they didn't gave up their Christian belief.
On this occasion we prepare these mucenici – and there are two types of Mucenici: the Moldavian ones (baked in the oven) and the ones from the Southern part of the country, smaller and boiled.
I like the latter more – as I grew up with them, but the first ones aren't bad at all! I know that these mucenici are also made in Moldavia.
First, the mucenici (or "sfintisori" – translated as little saints) from Muntenia
These are served as some sort of a sweet soup – I'm trying to compare it with something familiar to many. They are small, shaped in the form of the number 8. We can make them – or buy them from a supermarket.
To make the dough, you need:
– 1 + ½ cups all purpose flour
– 1/2 cup water
– 1 pinch of salt
You mix these ingredients until you get a dough that's easily to mold into small 8 shaped forms. In our country there is a device that can help you shape them in this form, but you can do it by yourself as well – my grandmother and I used to make them as i was growing up.
You leave these 8 shapes to dry for 24 hours – or even one day and a half.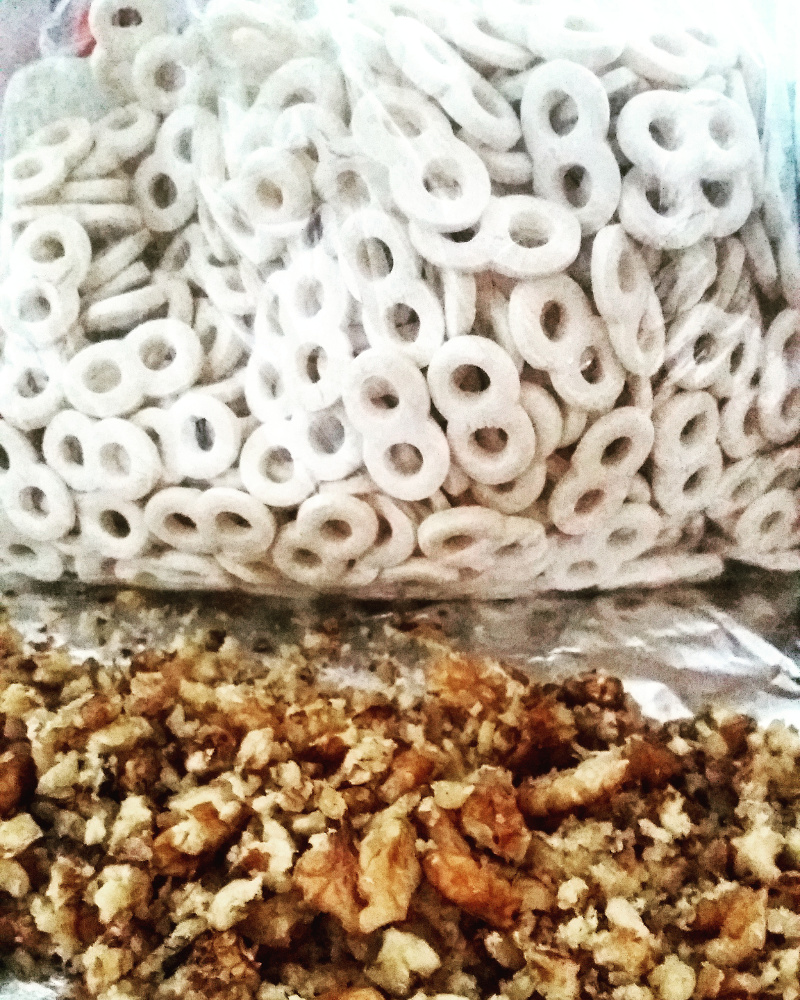 To make the "soup", you boil 2 l of water with a pinch of salt. You also add 150 gr sugar (or 200 gr, depending on how sweet you like them). Don't add too much – you can add more at the end if required.
When it boils, you add the mucenici and let them boil for 10-15 minutes.
Stir often to prevent them stick from the bottom of the recipient. For instance, I boiled the ones I made today for 17 minutes…
After the first 5 minutes, I usually add the other ingredients – though some people prefer to add them after the dish is done. I add about 100-150 gr walnuts and the zest from with half of a big lemon, or from an entire lemon if it is small.
I also add just a little bit or rum essence and just as much vanilla essence. And, on the last minute, about a teaspoon of cinnamon. (if you want you can add more, again it's a matter of taste).
And that's it:). Enjoy.
Now, the Moldavian Mucenici
As I said, these are made in the oven. The recipe is different – the dough is similar to the "cozonaci" one – and you can see a complete recipe here. These are a bit more complicated to make, but you can do it, I'm sure.
As I said, both types are ok. I admit I prefer the boiled ones as I grew up with them – and are very easy to make. My son also loves them – my husband likes both mucenici types as he grew up with the Moldavian ones 😀
Did you ever try Mucenici? Would you make them?
Pin this: