1960 Rolls-Royce Phantom by Park Ward and a great car gallery
Today we went to see the "Tiriac Collection Car Gallery" which represents the exhibition of cars and motorcycles owned by famous Romanian tennis player and business man Ion Tiriac. It was opened to the public in May 2015, but we didn't manage to go there until now.
As I am preparing a comprehensive article with information and, of course, many-many photos, I am showing you today one of the special cars exhibited here: the 1960 Rolls-Royce Phantom by Park Ward.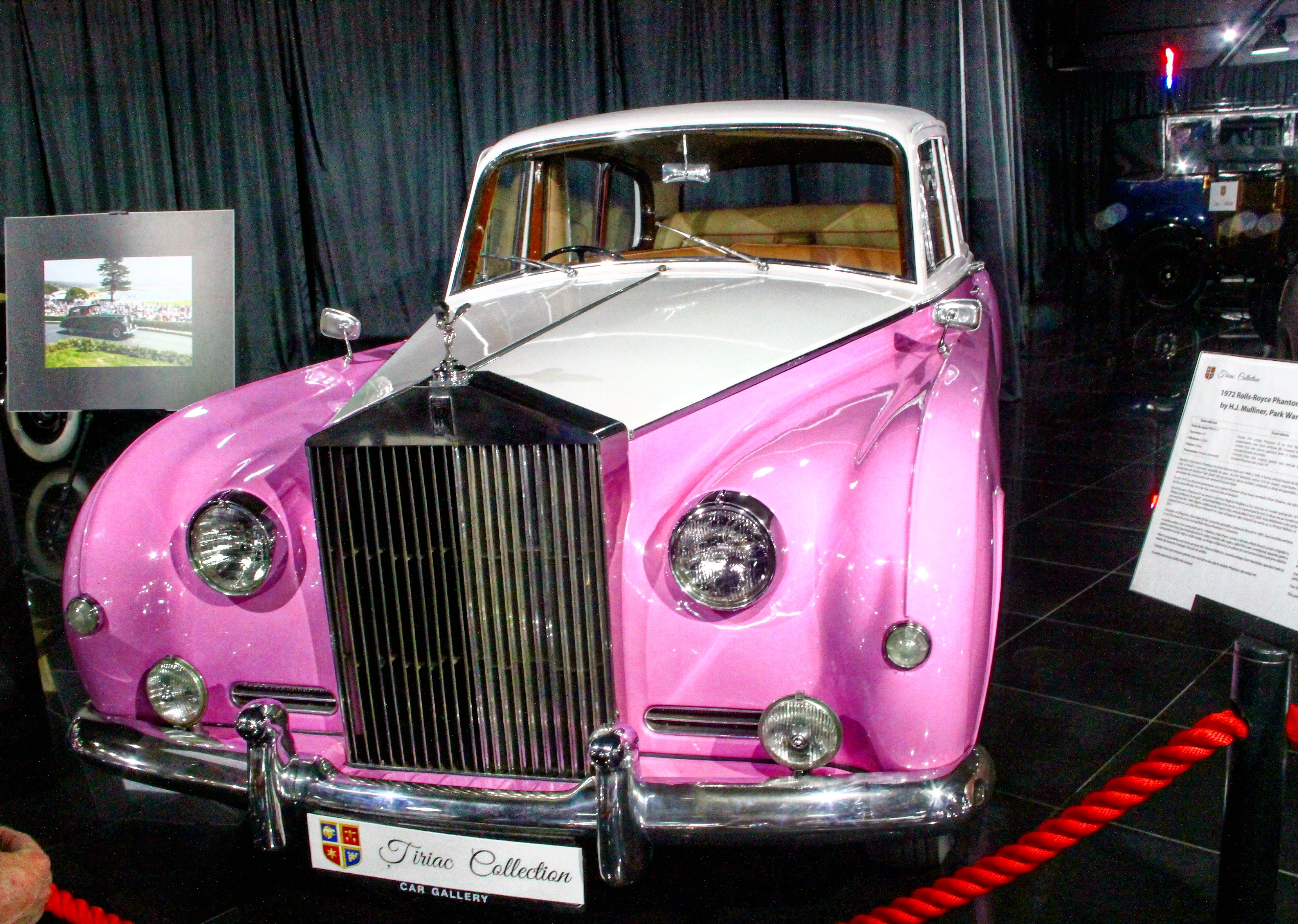 I chose this cars for multiple reasons – including its color – and, as a side note, keep in mind that Tiriac Collection is the ONLY current gallery in the world including all Phantom models of the I-VI series. Yes, the complete series is exhibited at the Tiriac Collection, along with many other wonderful models from various car makers and from various years – starting with 1899 and going all the way to the present time.
I love cars, so it is no surprise that I wanted to visit this gallery. Plus, my son also loves cars (and the husband, but I'd say my son loves them more) and he chose this exhibition for today.
The 1960 Rolls-Royce Phantom by Park Ward model is a pink one – yes, pink. An interesting choice of color (the collection includes cars of all colors, as you'll easily notice). The collection includes many cars which were produced in limited series. There were only 516 Phantom Vs made – and the Queen Mother and Queen Elizabeth the Second used a Phantom V as their official state car. Of course, I didn't know that until I read it on the explanation next to the car. Each car has such a panel, in English and Romanian, so it is easy for everyone to understand what it is written and to find out more about their origin, technical details, and some fun facts (when available).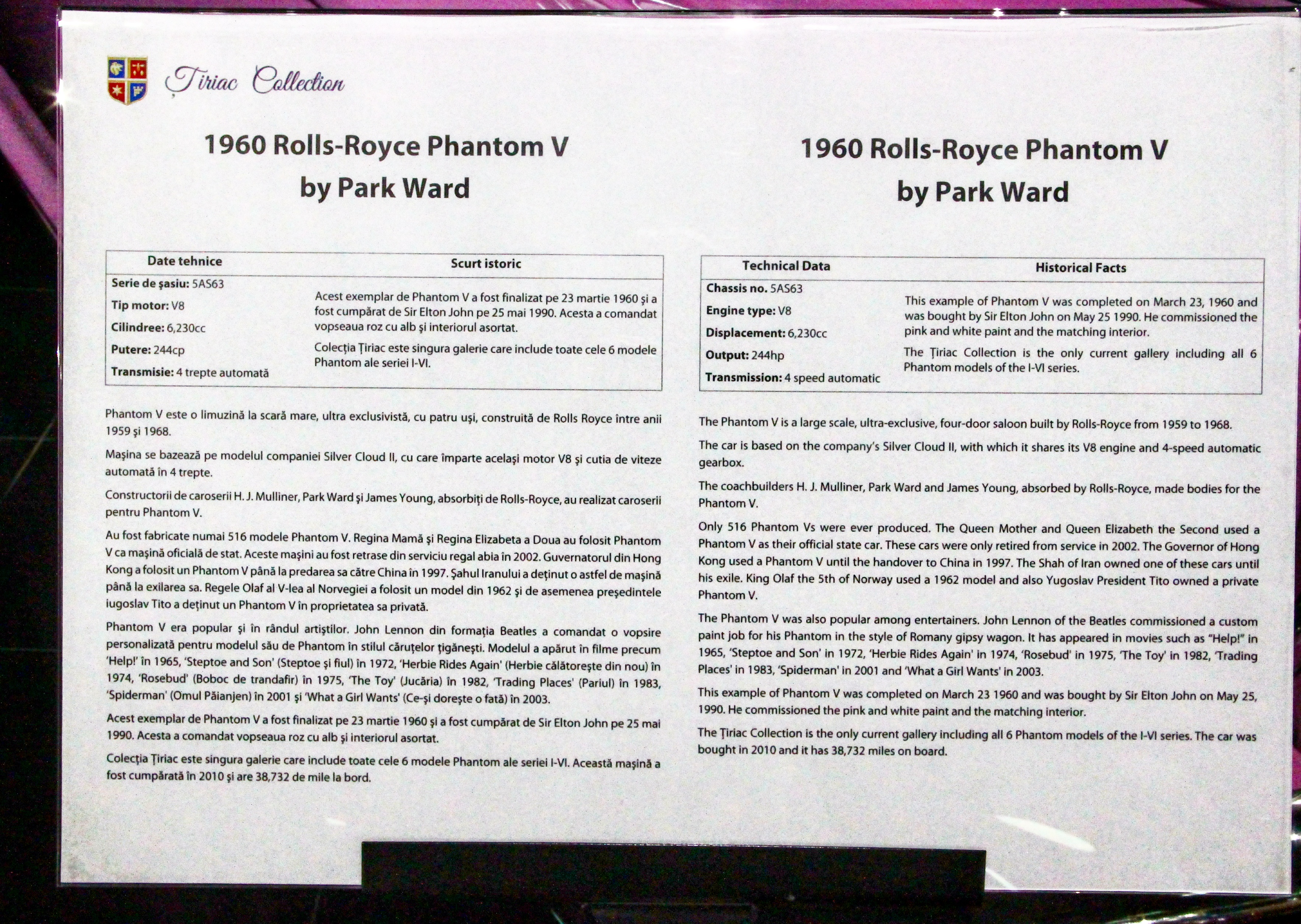 As I said, this is a preview of a detailed article on Tiriac Collection, a gallery definitely worthy of a visit (located across the Henri Coanda airport, near Bucharest, Romania).