Top 5 Ski Resorts in France
France is a beautiful country with a lot to offer to any traveler. It is gorgeous during the summer, but it is also alluring during the cold season. Its relief makes is a great destination for those loving to ski, and France has many great resorts located near traditional villages or vibrant towns. Several resorts were built especially for winter sports lovers, so it is no wonder that many tourists come here during winter to enjoy a great time.
If you want to go somewhere where it is very likely to spot a celebrity, then this is the resort for you. Yes, one for the wealthy, but one that provides skiing for all levels, plus an area for the kids.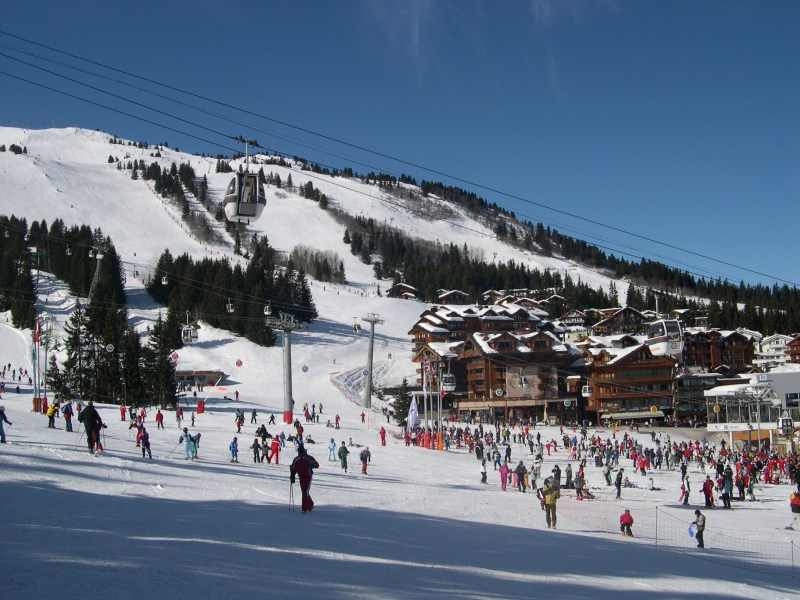 Photo from Wikipedia
This is the perfect place to go with children. The area is car free, only horse-drawn carriages can be seen here. The Place central in Avoriaz hosted, for over 30 years, the 'Village des enfants'. Kids between 3 to 16 years old learn here how to ski, but the 'Village des enfants' also entertains kids during the blizzard and bad weather. A great place for families!
Tignes and Val d'Isere
Over 320 km of trails wait for you here, with the highest lift at 3,456m. do I need to say more? Keep in mind that Tignes has the most extensive glacier skiing in France, and it is one of the highest in altitude in France. The two resorts are perfect for all levels of skier and snowboarder.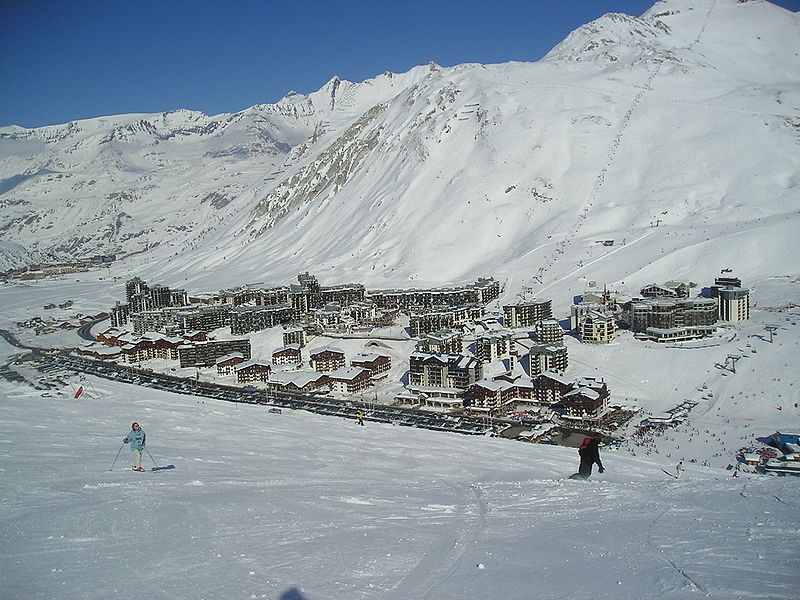 Photo from Wikipedia
La Plagne
Another resort perfect for families (but also for couples or people looking to have fun), La Plagne consist of 11 resorts linked together. This is a perfect place for beginners and intermediate skiers. Some of the attractions that can be found here are an artificial frozen waterfall and the country's only bobsleigh run. Plus, the Jean-Luc Crétier ski stadium is open for night-time skiing.
The oldest resort in the Alps, and one of the most beautiful ones to the date, Megève still lures tourists. This resort combines the old – you can still see cobbled stone streets – with the modern amenities of a ski resort. It is a resort famous among families, but also among those looking to go skiing in a special and charming resort.
These are 5 different resorts for different tastes and preferences, but the country has many other wonderful ski resorts, all just waiting to be discovered. For a great vacation, choose stay at a ski chalet in France and have a great time! Given the impressive number of trails and resorts, France is definitely one of the destinations to take in consideration when planning your winter vacation!