The Mediterranean's best seaside cities
There is something special about cities that have a stretch of coast. They allow visitors to enjoy a break that has all the convenience of a cosmopolitan destination as well as the added attraction of the beach.
Another benefit is that many of them can be included on cruises. Lisbon, Barcelona and Dubrovnik are fantastic examples of this in the Mediterranean. Read on to see what you could do while in these locations with MSC Cruises.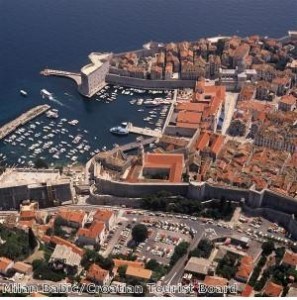 Lisbon
Arriving in Portugal by ship is highly appropriate as the country has a long history of maritime exploration, especially during the 15th and 16th centuries. The Discoveries Monument is dedicated to some of the most famous figures from this time and can be seen in the suburb of Belem.
Jutting out over the sea it represents the prow of a large ship with the likes of King Manuel I, poet Camões, Vasco da Gama, Magellan, Cabral, and several other notable Portuguese explorers all carved into it. Also visible are the figures of crusaders, monks, cartographers, and cosmographers, as well as Prince Henry the Navigator.
After much of the city was destroyed in an earthquake of 1755 it was rebuilt on a neoclassical grid whose grand buildings and pretty pavements hold plenty of history and culture.
Exploring Lisbon is best done on foot, although it is worth noting that you will need to get a taxi from the port to the centre of town. A series of lifts were built to transport people up the hills of the city over a hundred years ago and many are still in operation today.
They are a charming way to travel and the neo-gothic Santa Justa Lift will take you vertically up the hillside to Carmo Square with pretty streets coming off it and great views.
Barcelona
While Las Ramblas is the focal point for many tourists in Barcelona you will find a fantastic city beach at one end of this iconic street. This means a happy day can be spent strolling along enjoying the street performers and little cafes before sunbathing on the sand or taking a swim.
Barcelona's most famous attraction is the unfinished masterpiece of Antoni Gaudi's Sagrada Familia. Those wishing to stretch their legs can get to this part of the city on foot from the cruise port while others may wish to use public transport or enlist the services of a taxi.
There are various other attractions designed by Gaudi around the city, including the Casa Batllo and La Pedrera apartments on Passeig de Gracia. For anyone keen to stay outdoors head to Park Guell with its organic curves and great views of the city.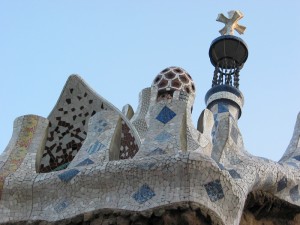 Dubrovnik
Entering Dubrovnik from the sea is a magical experience as this magnificent walled city presents itself in contrast to the sparkling water. This UNESCO World Heritage Site is a maze of beautiful stone buildings and terracotta roof.
From Gruz Harbour hop on a bus or take a taxi to the Old Town and immerse yourself in 900-year-old charm. You can walk around the entire city walls, which were built between the eighth and 16th century and total about a mile.
From this vantage point you are above the streets and can look down into the city within or cast your attention towards the sea. Give yourself enough time to enjoy a drink at one of the bars in the cliff face on the outside of the walls for a truly memorable experience.