Impressive art on the "Transilvania" University in Brasov building
On my way to the old town's centre in Brasov, I stumbled across a beautiful and impressive building. As I was able to read on a plate, this was the rectorship of the "Transilvania" University in Brasov.
I liked the flowers decorating the building but, more than that, I liked the paintings I noticed on the top of this building. As you'll see from the photos, they could be better preserved, yes, but they are indeed suitable for the type of the building we are speaking about.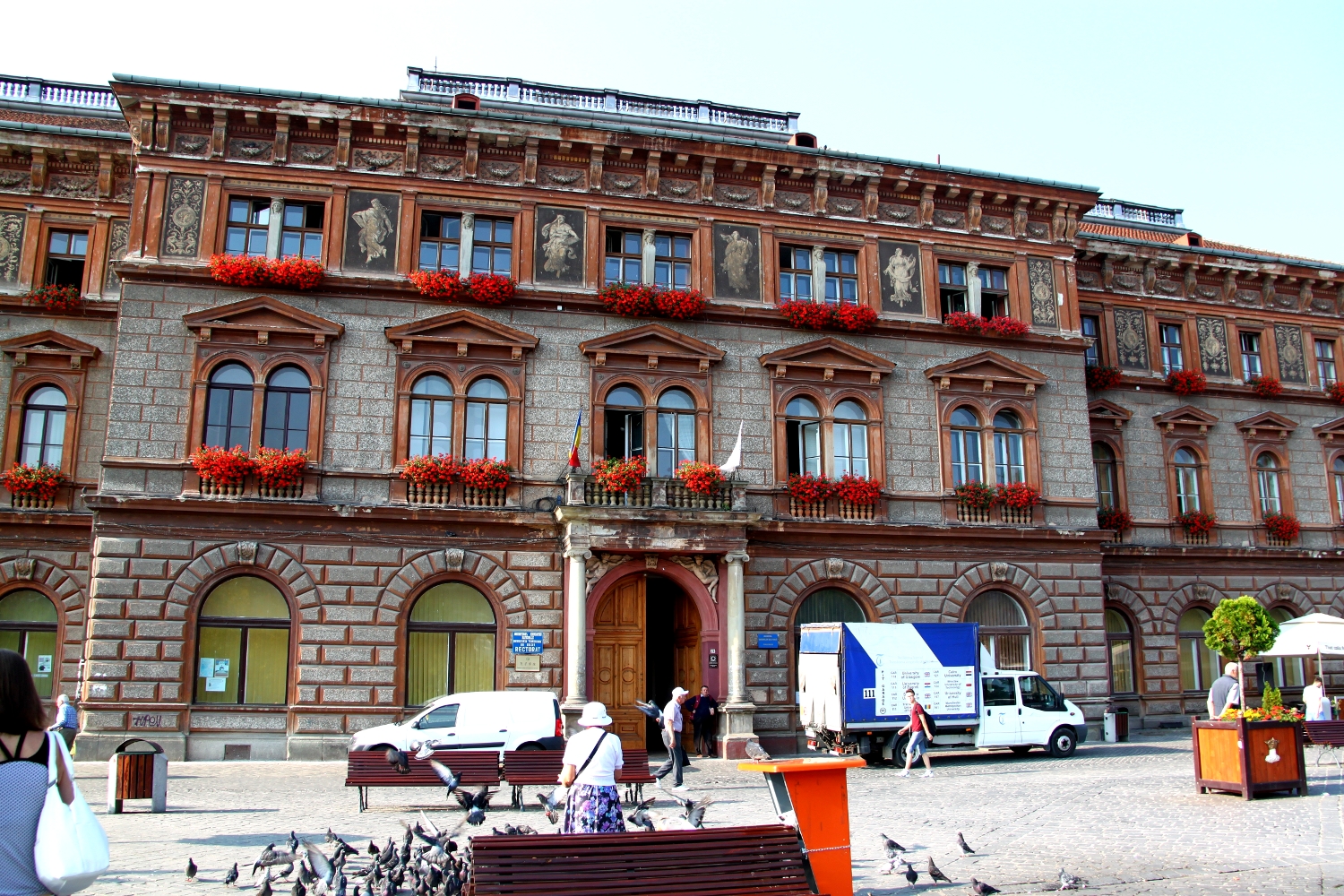 I hope you'll like these paintings as much as I did. Click on each photo to view it in a larger size.