Mardi Gras (Fat Tuesday) is Coming. Where to party besides Rio and New Orleans
Up to a month of festivities and fun. Mardi Gras is coming and there will be carnivals and parties in many places in the world.
The best carnivals are the ones in Rio and New Orleans, but there are other places too.
In Belgium: you can enjoy Mardi Gras in Binche, a city where this festival is the most important day of the year and the summit of the Carnival of Binche. Around 1000 Gilles dance throughout the city from morning until past dusk, whilst traditional carnival songs play.
In Brazil, besides famous Rio de Janeiro, you can participate at a large carnival celebration in the city of Bahia.
The celebration of Mardi Gras in Germany is called Karneval, Fastnacht, or Fasching.[10] Fastnacht means "Eve of the Beginning of the Fast", and is celebrated the day before Ash Wednesday.
The most famous parades are held in Cologne, Mainz, and Düsseldorf on the Monday before Ash Wednesday, called Rosenmontag.
The Netherlands also has a festival similar to Mardi Gras. It's called Carnaval and is similar to the Venice Carnival. The origin of the word Carnaval is 'Carne Vale' which means Goodbye to the meat in Latin. It marks the beginning of the sacred period that leads to Easter.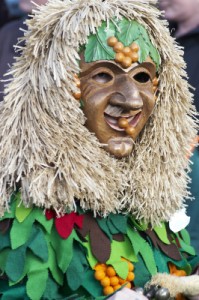 Italy as you know has the big Carnival in Venice – a more of a predecessor of Mardi Gras. Milan has also some celebrating during this period.
In Sweden the celebration is called Fettisdagen. It comes from the word "fett" (fat) and "tisdag" (Tuesday).
In the United States there are ethnic French cities and regions in the country that celebrate this period. The most famous is the Mardi Gras at New Orleans (the first known Mardi Gras parade in New Orleans took place in 1837). Mardi Gras became a legal holiday in Louisiana in 1875.
(info source Wikipedia)
The origin of Mardi Gras
Mardi Gras means Fat Tuesday. This should be a day of feasting before the start of Lent on Ash Wednesday. This day is also known as Shrove Tuesday.
Of course, the celebration means today having fun, carnivals, and parties 😉

Whre have you been for Mardi Gras over the years?