Top destinations for 2017 recommended by travel bloggers (2)
Any moment is a perfect moment to travel. As the world is filled with amazing places waiting to be discovered, like I always say, it is in fact hard to choose one or several places. I wanted to find out what are the best places travel bloggers recommend to visit in 2017. I received many answers (so happy and thank you all for sending them!) so I decided to publish two articles. The first 15 Top destinations for 2017 recommended by travel bloggers were included in the article I published last week and today it is with joy that I'm presenting you the second (and final) article in the series. 20 travel bloggers share their top places to visit in 2017! I hope these will transform into ideas for your next trips!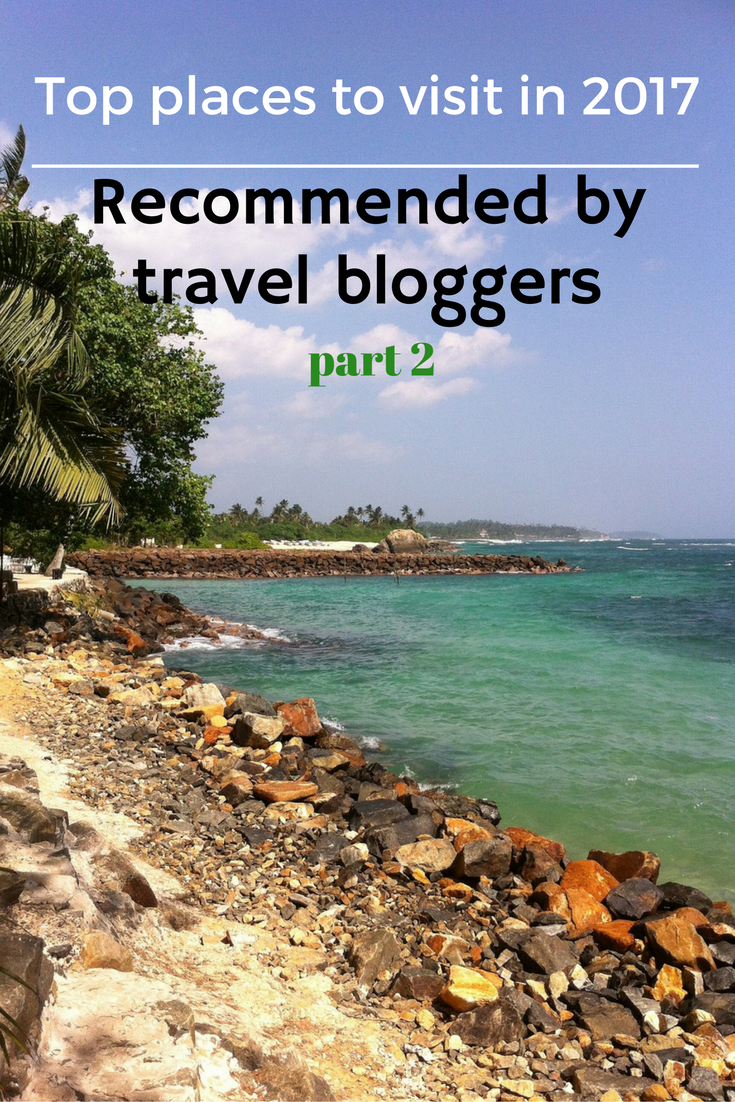 PRAGUE, Czech Republic
Recommended by Alina from PetTravelTales.com
Prague is the ideal travel destination with its amazing blend of rich history, beautiful architecture, warm atmosphere, and great dining experiences. Let's not forget the world-renowned Czech beer that you definitely should try! What I love most about Prague is that you can visit whenever you want and still enjoy yourself. I visited in winter and during the summer peak season, and enjoyed both trips immensely.
The charming Old Town Square with its Astronomical Clock and rotating figurines is definitely a must see. So is the Prague Castle, one of the most famous landmarks of the city. Make sure you slot in enough time though. You'll need it to enjoy the changing of the guard, visit the inside of the castle, and the St. Vitus Cathedral and St. George's Basilica which are both part of the castle tour. My personal favorite is Charles Bridge with the dozens of statues adorning it, and for a bit of thrill, I recommend the Torture Museum, right at the end of the bridge.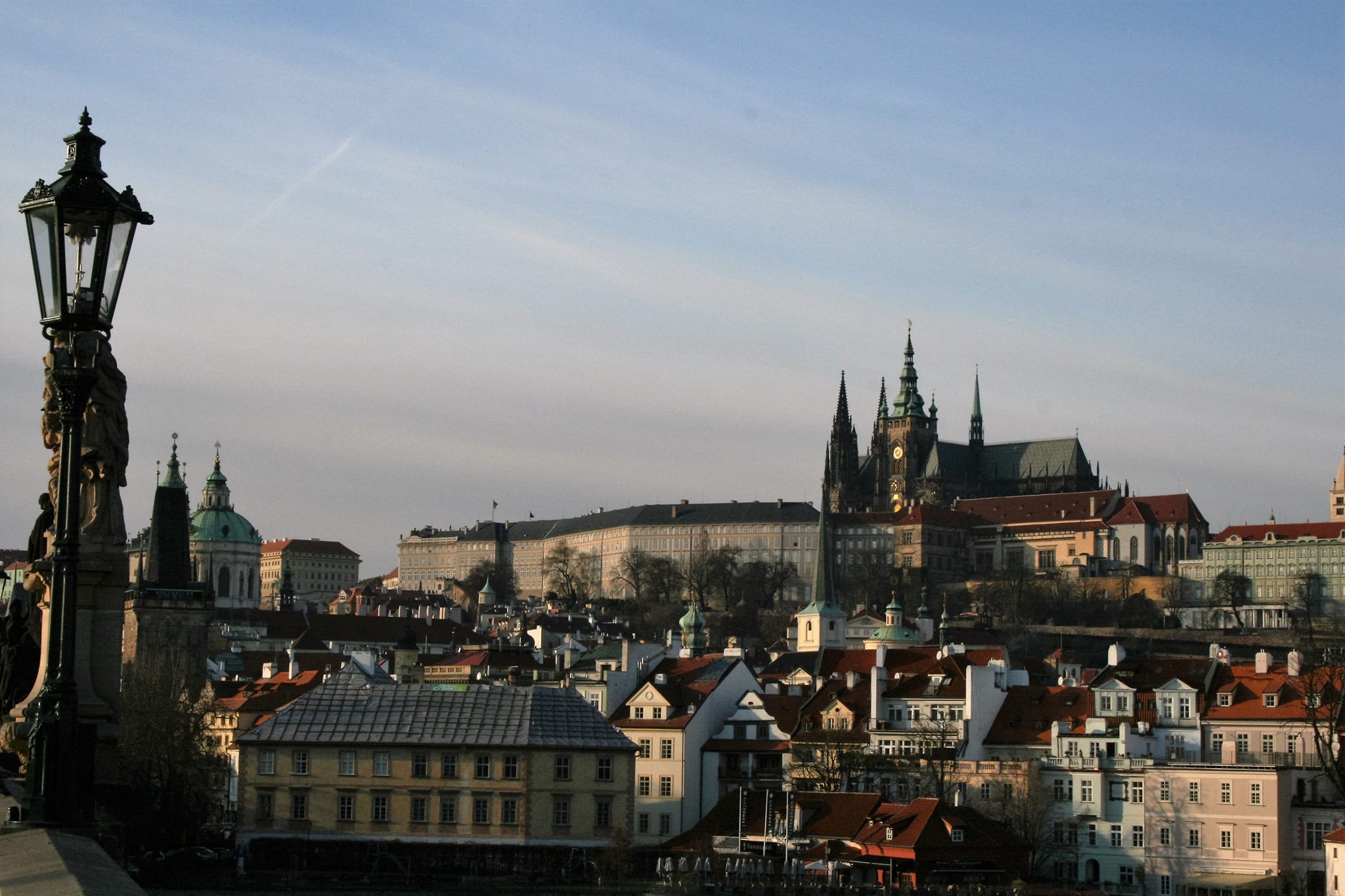 Follow her on Facebook and Twitter as well.
JAVA, Indonesia
Recommended by Mike Still from Live, Travel, Teach
Java Indonesia should be on everyone's 2017 travel itinerary. Its merely a short ferry ride from the more popular Bali but infrequently visited by tourists. Java has amazing natural sights, like volcanoes Mt. Ijen with its Blue Fire and Mt. Bromo sitting in an extinct super volcano. There are amazing temples and pristine beaches too. Why not visit Sukamade Beach for a chance to see turtles laying eggs all year round!
Java is full of safe guesthouses that allow foreigners to stay for days or weeks at a fraction of the cost of Bali. Delicious local cuisine can be found for a few dollars and the locals are incredibly friendly. Whether you're interested in adventure, culture, or relaxation Java is the place for your 2017 holiday!
Follow him on Facebook and Twitter as well.
BUENOS AIRES, Argentina
Recommended by Ande Wanderer from Wander-Argentina
One of South America's most seductive capitols, Buenos Aires is a destination full of culture and history. From the Paris-inspired wide boulevards that reach out from the Presidential Pink Palace in the city center, to the mansions in Recoleta and the cobblestone streets of historic San Telmo, this is a city where visitors can experience a mash-up of European and South American influences.
Music includes tango orchestras, folkloric, jazz and not-to-be-missed is a concert at the Colón Theatre, oft considered one of the best opera houses in the world. In La Boca, the neighborhood where penniless immigrants first landed to make their way in a new land, visitors can see the colorful houses and experience the melancholy of the tango. On the art front there are world-class museums and lots of funky — and often sophisticated — street art throughout the hip neighborhoods of San Telmo and Palermo. Even the Buenos Aires' graveyards are impressive – Recoleta Cemetery the prestigious resting place of former first lady, Eva Perón and many of the city's luminaries is a top attraction.
Follow her on Facebook and Twitter as well.
MONGOLIA
Recommended by Nikki E. from Out of your comfort zone
I visited Mongolia for the first time this year and it has absolutely become my favorite destination. Never before have I visited a place that managed to repeatedly take my breath away and repeatedly make me appreciate how incredible our world really is quite like Mongolia did. As the world's least densely populated country, it's a place of some of the most empty, untouched beauty in the world.
It's this stunning scenery as well as the unique nomadic lifestyle (after all, around 50% of the population still live in traditional "ger" dwellings!) that make Mongolia such a wonderful place to visit. During your visit, you'll have the chance to traverse the magnificent Gobi Desert, hike pristine Lake Khosvgol or the Altai Mountains and, best of all, spend time learning about the nomadic lifestyle while staying in a local family ger. To get the most out of your trip, I'd recommend a few things: bring something for motion sickness – I recommend ginger – as many Mongolian roads are not paved or even really roads at all, keep an open mind (remember that your average ger accommodation will be very basic outside of Ulaanbaatar… often meaning no indoor plumbing/water) and be prepared for adventure!
Follow her on Facebook as well.
ROMANIA
Recommended by Lori Pascal from Travel – Moments in Time
I wanted to recommend Bucharest, Romania's capital, as THE place to visit in Romania. The city is home to numerous wonderful museums (art museums, the famous Village Museum, etc.), to the Palace of the Parliament (People's House – the largest civilian building in the world and the second largest one after the Pentagon), to some wonderful parks (Cismigiu Gardens, Herastrau Park, etc.), and offers a wide selection of restaurants for foodies, and a vibrant nightlife.
But then I realized that there are other amazing cities in the country as well (Sibiu, Brasov, Timisoara, Iasi, Constanta, etc.). And that we have the Carpathian Mountains (and the Moldova areas as well as Maramures and Transylvania are pretty famous worldwide). We also have the Danube Delta – unique in the world. We have the Transfagarasan, the road that you simply must visit at least once in a lifetime (Top Gear considers it the most beautiful road in the world!). We have the newer (in terms of accessibility for everyone, not existence) Transalpina (another amazing car ride). We have the Black Sea – and there are resort for any taste and budget there. So I decided to recommend all of these to you. Romania is a beautiful country, worthy to be visited!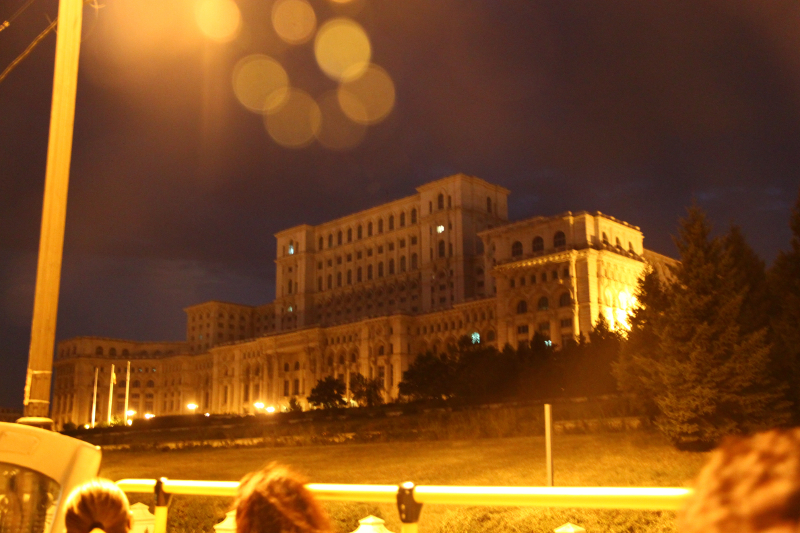 Follow her on Facebook and Twitter as well!
IRAN
Recommended by Sebastian from Lost With Purpose
Iran. From Marco Polo to Alexander the Great, many a great traveler has been awed by this mysterious country. Often associated with the "Axis of Evil" and hidden behind a veil of secrecy for decades, the country is wildly misunderstood. But all of that is about to change.
The country is opening up: visas on arrival are a fact for most nationalities, and Iranians are ready to show off their wonderful country and their famous hospitality. From the sprawling UNESCO World Heritage listed bazaar in Tabriz, to the gilded and magnificent Imam Square of Esfahan, to the oddly alien sandcastles of the Kaluts desert in the south, Iran has something for everyone. This stunning country is filled with unrivaled Islamic architecture, has both soaring mountains and scorching deserts, and, most importantly, people. Nowhere in the world will you find people more hospitable and welcoming than Iranians.
Follow him on Facebook and Twitter as well.
TANZANIA
Recommended by Frank Parrott from RoarLoud
Tanzania is our top destination trip! Although we wouldn't have originally put this country on our destinations wish list, our trip to Tanzania was life changing. We ended up going to Tanzania to be part of a team of people supporting a hiker friend of ours achieve his life's goal of climbing Mt. Kilimanjaro, One of the Seven Summits of the World, and the Highest Point in Africa. It was the hardest hike physically and mentally that we had ever attempted. Reaching the summit was a truly a magical, emotional achievement that changes a person.
Tanzania offers so much more than just Kilimanjaro. Take for example the Serengeti. We were fortunate enough to be able to go on a safari and see amazing animals in the wild. I had thought a safari was driving for hours for a glimpse of an animal before it disappears. In reality animals are in abundance in the Serengeti. It is almost an overload of sights. In only a few days, we saw just about every possible animal you can see in the Serengeti. They are so close you didn't even need a telephoto lens (but be sure to bring one for the amazing shots you can get). As part of our safari, we visited the Ngorongoro Crater –the world's largest inactive, intact, and unfilled volcanic crater. Picture all the animals of the Serengeti in a 100 square mile area. It is like a giant fish bowl filled with the amazing animals of Africa. Tanzania was an adventure of a life time.
Follow him on Facebook and Twitter as well.
SRI LANKA
Recommended by Dominique Lessard from Easy Planet Travel
Now is the best time to visit Sri Lanka, as large regions remain off the beaten path. Moreover, Sri Lanka is one of the most diverse country on earth, offering a great variety of experiences and adventures all members of the family as well as solo travellers and couples will enjoy the most. Now that the war is over, Sri Lanka is safe and its inhabitants are finally able to show their stunning hospitality and friendliness.
From the Cultural Triangle's chaos of elaborate cities, forts and temples, to breathtaking tea plantations, and gorgeous sandy beaches, Sri Lanka offer more than exquisite vistas. Its biodiversity and luxurious safari experiences, as well as divine surf adventures and its casual vibe will take your breath away and bring you to the next horizon.
Follow her on Facebook and Twitter as well.
MACHU PICCHU, Peru
Recommended by World 4 Photography
Machu Picchu is one of the most popular, and potentially overrated, destinations in the world at this point in time but hear me out on why this should be on your bucket list for the near future. As we already know, it is not every day you get to learn about the Peruvian culture and the Incan Empire or see majestic views of human ingenuity mixed with nature in perfect proportions. This valley/terrace/mountain area has much to offer for the photographer, the casual traveler, the hiker, the young, and the old, so much so that it can get crowded at times.
The real reason why you need to see this place now is because rumors are going around that in approximately 3 years, the current paths open to tourists will be closed due to several thousands of visitors stepping on the soft Earth daily. This physical phenomenon causes many small tremors, eventually causing the land to crumble around the area. The government is planning on building just a cable car to view the site which will greatly detract from what is currently available. Hence, if Peru is on your list, be sure to visit soon!
Follow them on Facebook as well.
UZBEKISTAN
Recommended by Norman from Années de Pèlerinage
2017 is going to be a challenging year. Something tells me we are actually heading into a political direction where free travel around the world will sadly remain a dream. Maybe further countries will become inaccessible to most western countries. So, while you can I'd recommendation you to visit destinations off the beaten path. Unusual places like Uzbekistan. The country in Central Asia truly is beautiful beyond belief, yet sees hardly any tourists. I really can't understand why. When I think of Uzbekistan, famous places like Samarkand or Bukhara instantly come to mind, but also Marco Polo and the Silk Road trade.
Everything in Uzbekistan seems frozen in time. A time when Scheherazade told the tales of the Arabian Nights and Genghis Khan ruled all the countries to the east. As a tourist, you will instantly feel like a part of this vast history. See the adobe fortresses of the Khorezm civilization or the ancient minarets of Bukhara. Don't miss the famous Registan Square in Samarkand, but also sample the amazing street food and visit one of the many national parks. A slight warning in advance, though. Uzbekistan still lacks a bit of tourist infrastructure. So don't expect super luxury hotels and western style restaurants around every corner. On a more positive note, this also means you will have the UNESCO world heritage sites all to your own.
Follow him on Facebook and Twitter as well.
JEJU ISLAND, South Korea
Recommended by Lauren from Television of Nomads
Look out for South Korea's Jeju Island! Under the radar for most westerners, the "Hawaii of Korea" known as Jeju Island is a popular getaway destination for many already privy to the natural wonders of Jeju. A volcanic island framed by majestic lava rock beaches and vibrant green scenery, so much of Jeju is still undiscovered by tourists. It's pleasantly easy to drive down some ocean-side highways and discover spans of untouched beach to enjoy all to yourself!
Besides the fantastic scenery, so much of the wonder of Jeju is how it has managed to maintain a good chunk of its unique Jeju culture (distinct from mainland Korea) in its dialect, customs, folklore, and mythology. One notable indicator of this are the many dol hareubangs, or phallic grandfather rock statues, that dot the landscape of Jeju and were once considered gods of protection and fertility. Besides dol hareubangs, Jeju is also famous for its black pork, considered by many to make the best Korean BBQ in the world. Grab a bite of the acclaimed black pork and enjoy some regional Jeju makgeolli (rice wine), and then be on your way to relish in the many natural wonders of Jeju. Enjoy the sunrise from the UNESCO World Heritage site of Seongsan Ilchulbong (Sunrise Peak), climb to the top of South Korea's tallest mountain, Hallasan, feast your eyes on the dramatic rock formation at Oedolgae, or stroll along one of Jeju's many magnificent beaches for an unforgettable trip in 2017!
Follow her on Facebook and YouTube as well.
MANITOBA, Canada
Recommended by Cacinda Maloney from Points and Travel
You may not have heard of it, but Manitoba is located in Canada's Great White North and is full of polar bears and beluga whales during its Arctic Summer. It is then when over 3,000 Beluga whales migrate into the Hudson Bay and 1,000 Polar bears leave the melting arctic ice. Churchill, Canada is right dab in the middle of the migration pattern of these bears, so this is an amazing time to visit Churchill, Manitoba for viewing options of the polar bears.
On the west side of the Hudson Bay in Cape Merry, an estuary where the fresh water and sea water mix, we find the Beluga whale summer spa! Beluga whales come here to take care of their skin- they exfoliate their skin by rolling around, which eventually gets scrubbed white. And this is also a place where they come to have their babies, as the conditions are much more pleasant and protected than in the open ocean. If you ever wanted to see literally thousands of beluga whales then this is the place to be in the summer of 2017.
Follow her on Facebook and Twitter as well.
VALPARAISO, Chile
Recommended by Gloria from Nomadic Chica
Valparaíso is one of the most fascinating cities to visit in Chile. Getting there from Santiago is an easy and short ride, plus most of the travelers make Santiago their entrance point to the country.
It is worth to travel and immerse into this port and UNESCO heritage city to explore the streets and hills. You will find a vivid artistic scene -music, graffiti, museums-, great restaurants and all with an amazing view of the Pacific Ocean.
Don't miss the opportunity to take a ride on the historical elevators that are hidden in between the colourful houses.
Follow her on Facebook and Twitter as well.
LE MANS, France
Recommended by Natasha from World in my pocket
I call Le Mans my secret French Town because nobody I know has ever heard of it. Its located in the North of France, about two hours West of Paris and an hour's drive from the famous gems of Brittany- Saint-Malo and Mont-Saint Michel. It's easy to tell that Le Mans is slap bang in the middle of France's chateaux region as the fairytale ambiance permeates the whole town.
Cité Plantagenêt, Le Man's old town, is where the magic resides. Being one of Europe's best conserved old towns, it's difficult to not be enchanted by its quaintness, or its incredible history. The tall, timbered houses seem to lean over you as you skip down the winding cobbled streets and learn about the origins of Vieux Mans. Its separated from the rest of the town by an incredible Gallo-Roman wall, the longest surviving of its kind in France. What is now used as the Mayor's office was once the birthplace of the Plantagenêt King Henry II and the Pillier Rouge is known to be where he slaughtered any victims of his anger (hence its red colour). The Cathedral Saint-Julien is the epitome of French Gothic architecture- boasting spires, buttresses and a carved tympanum and was also a popular destination for medieval pilgrims, having been in construction from the 6th century! Le Mans is an essential stop on any European roadtrip if you have the faintest interest in French history. You'll feel like you've stepped right back in time!
Follow her on Facebook as well.
PUERTO GALERA, Philippines
Recommended by Ruben from Gamin Traveler
Puerto Galera is a must see, if you are visiting the Philippines. Why do I highly recommend Puerto Galera? There are a ton of activities you can do in this island, but it is mostly popular for its clear waters good for scuba diving. Which is why a lot of people stay in the area to also learn diving. Other popular activities are snorkeling, swimming, boat rides, or just sun bathing on the white sand. If you are a party animal, White Beach is popular for its crazy night life. You can also rent a motorbike or hike if you are up to it, and visit the other islands or see the waterfalls. The best season to visit is from December to March – the dry season in the Philippines.
If you are flying to the country and landing in Manila, Puerto Galera is a close destination for a really good weekend. Personally, Puerto Galera is close to my heart, as it´s the first islands I visited after staying in Manila. Beaches and islands are definitely my favorite places to go to when traveling to a new country, and if you are the same, you willl definitely enjoy Puerto Galera. In my own experience, I learned a lot not only about how beautiful the islands in this country can be, but how nice the people are, and the food so cheap and delicious – eating from seafood, lechon (small roasted pig) and the most famous dessert, halo-halo. Highly recommended place to travel to!
Follow him on Facebook and instagram as well.
BUDAPEST, Hungary
Recommended by Cristina Puscas from Looknwalk
The capital of Europe has been emerging as one of the best places to visit in Central Europe. Brilliantly connected to the rest of the continent thanks to being a hub for WizzAir and Ryanair, Budapest is a superb city, with a personality which wins you from the second you set foot in the airport (or train station).
Explore the two sides of Danube, Buda and Pest. You'll soon see how different they can be. Pest is where you can find the Parliament, the Central Market , Vaci utca and Heroes Square. On the other side of Danube, Buda is home to Gellert Hill, the Cidatella and the interesting Buda Castle.
Insider's tip: check out the view of Danube and Pest from the Fishermen's Bastion in Buda Castle.
Follow her on Facebook and Twitter as well.
CUBA
Recommended by Oksana & Max from Drink Tea & Travel
We won't be the only ones to tell you that now is the time to visit Cuba! With the improvement in US/Cuba relations, things in Cuba are changing and they are changing fast. This past September 60+ new US flight routes started servicing Cuba, bringing thousands of new US visitors to the island.
Go now! Go to explore the old colonial buildings, to ride in 1950s American cars, to feel the rhythm of music and dance, to taste coffee, drink rum, and smoke a few Cuban cigars, to enjoy the beaches and the valleys, and for a chance to interact with locals and hear insights of their life in modern day Cuba. Travel in Cuba isn't easy, but that's part of the appeal. If our experience is any indication, it takes a hefty amount of patience, flexibility, perseverance, a healthy sense of adventure, and most importantly time!
Follow them on Facebook and instagram as well.
GALICIA, Spain
Recommended by Inma Gregorio from A World to Travel
Look no further. If Spain or the Iberian peninsula are on your plans, make Galicia your highlight now. On the Northwest corner, by the Atlantic Ocean and Cantabric sea, lies this beauty. The region that saw me grow up and continues calling my name between travels and the place I call home.
Start with this introduction to Galicia that showcases 12 of its must see places hand picked by some of the top Galician travel bloggers and influencers and you will be soon booking your tickets to enjoy our land. You have been warned!
Follow her on Facebook and Twitter as well.
MEXICO CITY, Mexico
Recommended by Susie Albin-Najera from The Mexico Report
Mexico City is a destination full of historical and modern discoveries and adventures. From the archeological complex of Teotihuacán (Pyramid of the Sun and Moon) to the city's stunning architectural designs (Museo Soumaya by architect Fernando Romero, The Palace of Fine Arts / Palacio de Bellas Artes or The Metropolitan Cathedral at the city's zocalo), Mexico City has something to excite and energize any visitor, domestic or international, child or adult.
On a recent weekend visit, I had the opportunity to experience a colorful slice of Mexico City, including the sites mentioned above along with a visit to nearby Xochimilco, where captains of decorated gondolas (trajineras) chauffeured passengers down peaceful yet lively canals. We dined at trendy restaurant Saks, Plaza San Jacinto in San Angel, toured the Frida Kahlo Museum (or as it's referenced, "The Blue House/La Casa Azul) and visited the breathtaking La Basilica of Our Lady of Guadalupe Roman Catholic church, which houses the cloak of Juan Diego holding the image of Our Lady of Guadalupe. Getting to Mexico City is easy with expansive air lift (six daily non-stop flights on Aeromexico from Los Angeles Int'l Airport (LAX) and accommodations ranging from standard to luxury. We had the pleasure of staying at the centrally located Galeria Plaza Reforma, part of Las Brisas Hotel Collection.
Follow her on Facebook and Twitter as well.
GROS MORNE NATIONAL PARK in Newfoundland, Canada
Recommended by Tara Kroes from The Traveling Waitress
Gros Morne National Park in Newfoundland, Canada is like it's own world and a MUST do for the outdoor lover and nature appreciator. This place host some of the most spectacular views on the planet, like Western Brook fjord. It is part of the Long Range Mountains and Western Brook Pond that runs through it is actually a 16 km land locked lake with some of the purest water in the world. The journey starts with a flat, beautiful 3km walk to Western Brook Pond. Once you have reached the water you board a boat to guide you through Western Brook Pond. Looking up at the massive rock formations covered in lush green foliage from the dark blue waters makes you feel like you have been dropped in the middle of Jurassic Park.
My favourite hike in the park is the Tablelands, they are part of the Earth's mantel that was thrust up to the surface millions of years ago when the tectonic plates collided. Consisting of rough rocks, stones and boulders in a deep burned rust colour that seemed to glow against the powder blue sky. Because of the toxic amounts of heavy metals in the rocks not much vegetation can grow on the tablelands. It is how I picture Mars looking; rust coloured dry rocks covering everything, barren landscape, cool air and not a soul in site.
Having travelled all over this amazing world I can honestly say that Gros Morne is the most surprisingly beautiful place I have ever encountered. It seems like at every turn there is a new adventure waiting to be conquered. Beautiful costal walks by the ocean to stare at sea stacks, gorgeous white sandy beaches, lush thick forests, rocky mountains are all for offer in Gros Morne. The memories you take from here will become some of your most cherished possessions. In return you will leave a little piece of your soul. It's a place that will capture anyone's heart who visits.For more information go to tourgrosmorne.com or feel free to contact me and I would be glad to answer any questions.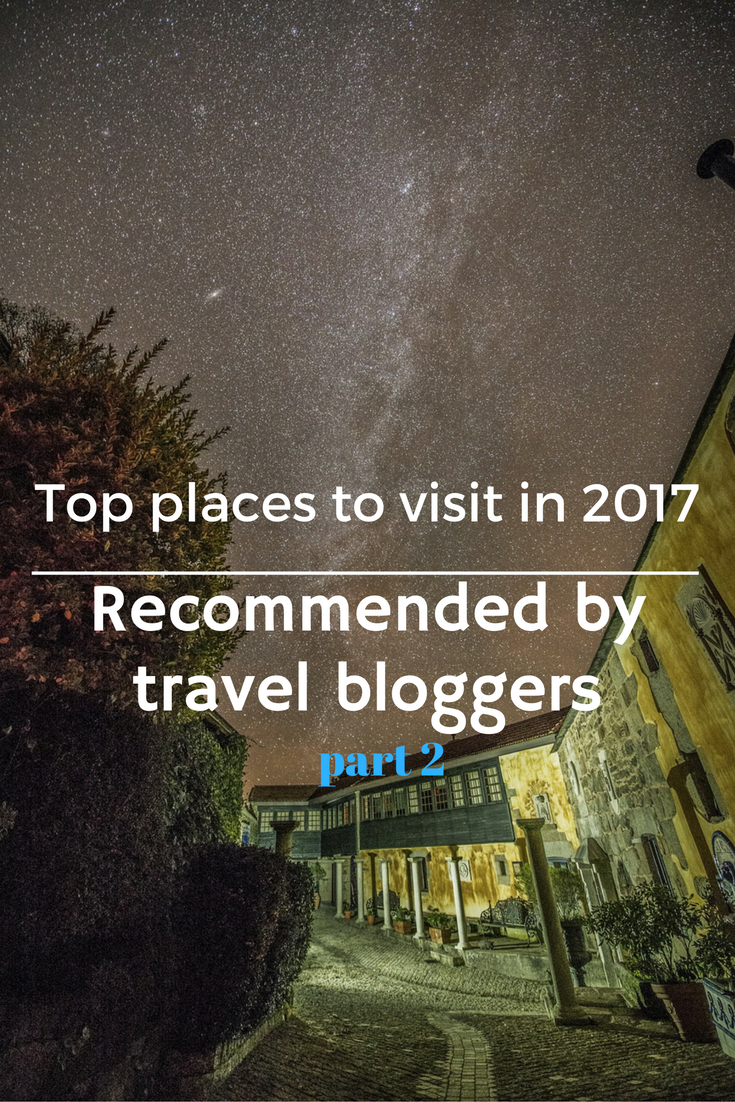 Save
Save
Save