Sheraton Hotels to Open New Signature Spas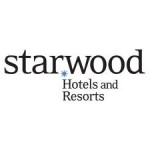 Sheraton Hotels will boost its spa offer by opening several signature spas at its hotels in Asia, the Middle East and Eastern Europe as the brand continues to expand worldwide. 10 Shine Spas will be opened in 2012, and another 23 are planned for key international destinations by 2015.
Shine Spa debuted in 2010 as a global spa concept designed exclusively for the Sheraton brand and easily become an attraction for Sheraton guests, including male guests. Eight out of 10 of Sheraton guests mentioned that they are likely to consider using spa services when travelling, and 50% of guests said that they only visit spas when traveling. So this is a good reason for Sheraton to consider consolidating its spa brand and offer great services and experiences for business and leisure travellers.
In 2012 Shine Spa will make its debut at Starwood's largest hotel in the world, Sheraton Macao Hotel, as well as Sheraton Xian North City Hotel, Sheraton Fuzhou Hotel, Sheraton Jiaozhou Hotel, Sheraton Huzhou Hot Spring Resort and seven other properties across Asia, according to the official press release.
"There is a growing demand for luxury services in key global emerging markets such as China and Eastern Europe," said Jeremy McCarthy, Director of Global Spa Development and Operations for Starwood. "The Shine Spa for Sheraton concept fulfills that demand and provides a relaxing and pampering spa experience designed specifically for the Sheraton guest."
Any guest, travelling for business or leisure, needs some time off, some relaxing and spas can offer exactly that: great relaxing moments. A signature brand of spas offers the travelers the guarantee that they get, in any hotel of the group, the same great conditions.