Record visitor number in hotels for Abu Dhabi
It seems that it has been a great year for Abu Dhabi, due to the fact that the total number of people staying in the emirate's hotels and hotel apartments was 2,111,611.
This is an unexpected number even for the locals. According to an official article from the Abu Dhabi Tourism Authority (ADTA), "Annual growth was recorded across a number of key metrics including: guest nights, which were up 22 per cent to 6.3 million; occupancy levels which rose seven to 69 per cent; revenue, which rose three per cent to AED4.375 billion (US $ 1.2 billion) and length of stay which expanded five per cent to 2.97 nights.".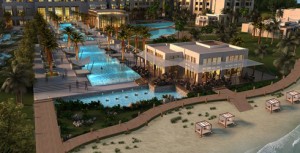 photo source
"This is a highly encouraging result in a year which has seen substantial additions to our hotel and resort inventory, including several five-star beach properties opening up Saadiyat Island to guests," said HH Sheikh Sultan Bin Tahnoon Al Nahyan, chairman, Abu Dhabi Tourism Authority (ADTA)
You can find here other important facts and figures on hotel guests from the world.
It seems that, in therms of traveling, 2011 was a great year and projections for 2012 are really optimistic. Also, many articles point out that many people will travel in 2012 – leisure, vacations, business etc. so it seems that the travel industry – hotels, hostels, pensions, cities, regions etc. – have to do everything in their power to attract visitors.