Sun, protection and travel – are you covered? An analysis and some studies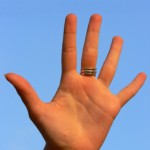 Traveling means sun exposure. You may simply enjoy a nice relaxation on a beach, you may actually only take a walk in a city or a hiking tour during summer (and not only).
Sun is good. Very good for health. Sun offers us also that special bronzed skin – so appreciated 😉 But sun can be dangerous. Different radiations may cause serious problems – from skin spots and burns to actual cancer. Not something anyone would want. Thus, protection is necessary!
I must admit I use such products – lotion or cream. Otherwise, after a day with my husband at the RC models airfield I'm all red on my face, hands – and each part exposed to the sun. I don't like that, so I'm avoiding it.
I read however an article yesterday in regards to a study performed by North West Cancer Research Fund, a study made in an educational campaign, aiming to educate people about the damaging effects of UV rays.
The conclusions, as presented in the article, are: "two thirds of UK holidaymakers think that cloud cover can stop the sun leaving its mark on our skin.". Also, 96% are ready to use protective cream abroad, but wouldn't do the same when on holiday at home. Also, "Of those who did use sunscreen, 35 per cent admitted applying it only once they felt their skin physically burning – after the damage has already been done.".
Not such good news or statistics, right?
Why wouldn't someone use protective cream?
I was speaking to some people and found that some don't think it's such a good idea because the creams are not healthy. The substances used in preparing them and all the components might be just as bad – maybe in a different way. The creams may protect you from getting sunburned, but they would make you sick elsewhere in the future.
Others don't think they need. They are not so sensible as others – they don't get burned so easy – so they feel safe.
Others simply ignore the idea that they could be in any danger, don't think that there will be an impact on their health in the future.
I'm guessing these are reasons present all over the world.
What to do?
Well, it's hard to say. The truth is out there – as the end of the X-files movie always used to say. There are informational campaigns – such as the one already remembered, there are companies producing these products and their marketing campaigns (in Romania I received some products for testing in a campaign that involved mentioning one reason a day – for 5 days – to use protective products against sun radiations).
Key to sunburn pain discovered
This is another article I found yesterday – and a very intriguing study. Apparently "scientists in the United Kingdom have isolated a chemical in the human body they believe causes the pain associated with sunburn.". The chemical is CXCL5 and is produced when the skins is burned by the sun.
Professor Steve McMahon mentioned that "this study is not just about sunburn – we hope that we have identified a potential target which can be utilised to understand more about pain in other inflammatory conditions like arthritis and cystitis".
Would such discover help?
Of course, especially since it might be used in other diseases. It will also help people getting sunburned. But the idea is, in my opinion, not to know that you won't suffer if you get sunburned, but to protect yourself in order to not need the cure. It's healthier this way.
What do you think?
Do you use protective products when exposing yourself to the sun? When do you do that,and when don't you? Why?