Beautiful Jamaican colors
Famous for its beaches, Jamaica attracts many visitors every year. And I didn't hear, so far, people being completely disappointed with this place. Yes, it is not perfect – though it is considered a paradise – but there's no perfect place.
Our friend Dan Mitea was in a vacation recently in Jamaica and sent us some really wonderful photos of the great place! As we are working on a series dedicated to this part of the world, here's a photo with mesmerizing colors from Jamaica.
Click on the photo for a larger view! (and prepare for more wonderful images from Jamaica soon, here on the blog!)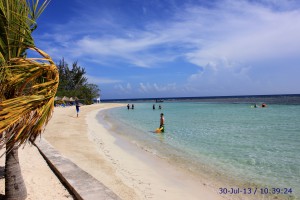 All in all, Jamaica is a wonderful place that can offer many interesting and relaxing activities, including water related ones – especially since it is so easy to find sailing gear.