Great things to do with old electronics
It is very likely that, every now and then, you'll find some old electronics in your house: a lost small gadget in a drawer or on a shelf or even a bigger electronic device in the attic. So what can you do with an old electronic device? I can tell you this: you would be surprised to know the ways you can transform or use those devices so don't hurry to throw them away, especially if you plan to start travelling the world!!
Recycle
Yeah, even if you wouldn't consider using your old devices in any way (not even returning them to get a discount when buying a new one), you should definitely not throw them away, but recycle them. And there are many places where you can do that – you just have to do some research to find the nearest one. And it is a great thing to do because you will protect our planet!
Repurpose
An old computer could very well become a testing environment (trying new operating systems for instance) or could even become a home theatre. A small device you used to listen to music could become a usb flash; a telephone could become part of an experiment and so on. Some parts can be used for newer products – a new computer with some new parts, but with the old case and other parts, for instance. But don't limit to this! Think bigger and out of the box – maybe transform a case into a flower pot or support. Yes, this is the upcycling process, not necessarily the repurpose one, but you get the idea.
I cannot but recall the "sculpture" we saw when we went to visit the Technical Museum in Brno, Czech Republic: a robot made of different parts and placed on a support made of old computer cases.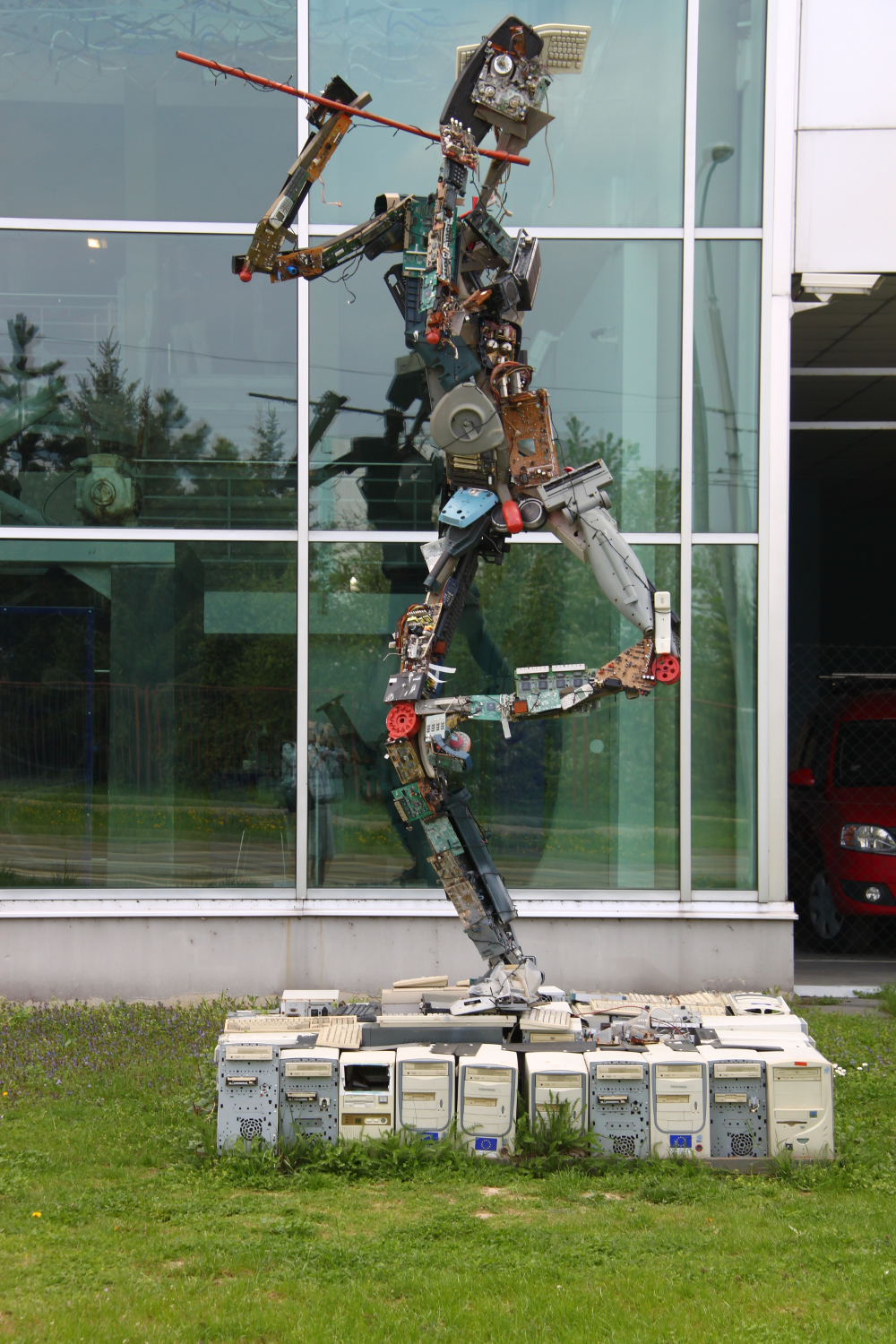 Donate
You can afford the new smartphone , tablet or a new computer and don't know what to do with the old one? Not many people are as lucky as you and something out of date for you could really help them learn or have fun. You can find a charity to donate your items to or you can look for someone who needs those objects among the people you know or their friends/relatives. It's easy to find someone who needs an electronic device!
Sell
If you don't want to donate and need the money, then you could go for the sale option. Yes, as there are people buying old cars, there are also people buying old electronics. For instance, you can check the price of your telephone with an app to know how much you could ask for it. For ideas regarding places you could use to sell your old electronics you can read this article on CNET.
As you can see, there are many great ways to use your old electronics. It would be a real pity to just leave them in a drawer or on a shelf somewhere when they could be used – by you, in a different manner, or by someone else who might truly need it and see it as a wonderful gift.